Stratodesk PLUS is our comprehensive technology partner program that offers a wide range of fully integrated solutions tailored to your specific needs. Our program covers all key aspects of their environment, including security, hardware, application delivery and management, performance, printing, analytics, peripherals, collaboration, and various software applications.
With Stratodesk PLUS, you can be confident in the compatibility and validation of our solutions, and ensure a seamless and efficient IT infrastructure.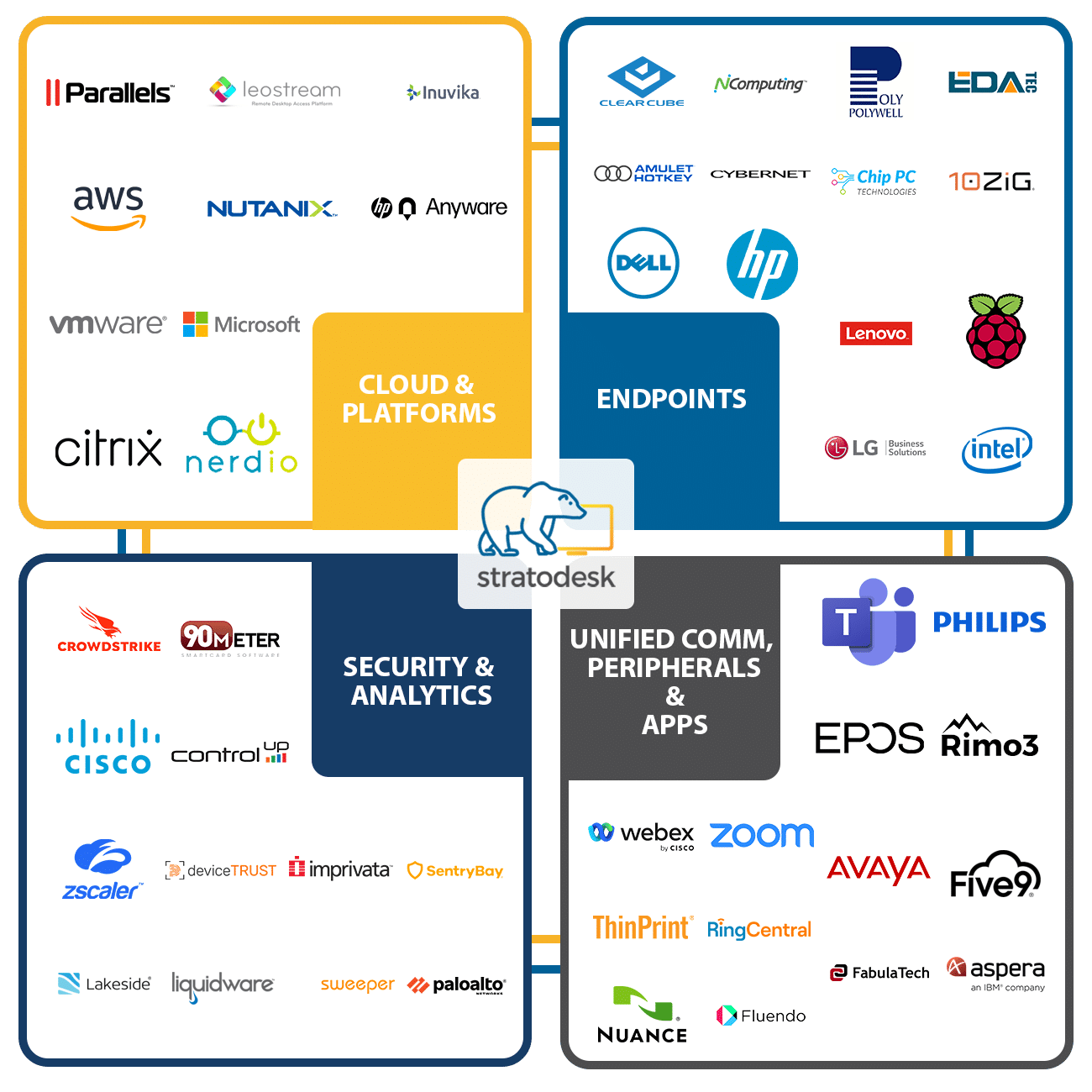 Discover our network of partners specializing in the following technology areas:
Become a Stratodesk PLUS Partner
Stratodesk PLUS is an exclusive program for cloud, hardware, software, and peripheral companies seeking to develop integrated solutions with Stratodesk software. As a member, you can test and validate your products, giving customers confidence in our joint solutions.
Join our community to enjoy co-marketing opportunities and early access to technology tools and updates, expanding your reach to new customers who trust your ability to integrate seamlessly with Stratodesk NoTouch.