Stratodesk TechTalk Series #6
Highest Performance Ultra-Thin Client
Wednesday, October 27th at 10am PDT / 1pm EDT
Join us to learn about the recently announced Amulet Hotkey DX3240, a high performance ultra-thin client for hybrid work environments. Stratodesk NoTouch OS and Teradici PCoIP Ultra come pre-installed and bring together enterprise-grade security and power providing the optimal virtual endpoint experience.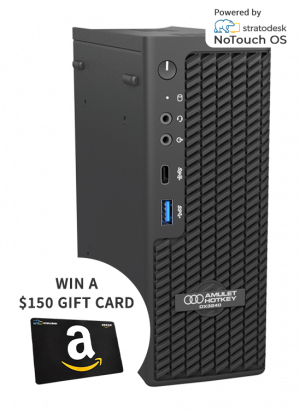 Stratodesk, Amulet Hotkey and Teradici Panel
Stratodesk's Rich Severson, Amulet Hotkey's Sean Copeland, and Teradici's Arjen van der Meulen will discuss and answer questions about the World's Most Powerful Thin Client for hybrid workers requiring high performance, enterprise-grade security and a thin client operating system that is always up-to-date.