Stratodesk TechTalk Series with Nerdio
Adopting Microsoft Azure Virtual Desktops
Whether you are looking at AVD as a completely new platform or you are migrating from legacy VDI solutions, this TechTalk will expand your knowledge on AVD.
Wednesday, August 24th, 2022 – 10am PT/1pm ET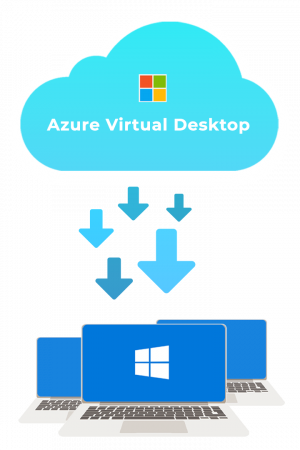 Join the Stratodesk TechTalk featuring Stratodesk founder and CEO, Emanuel Pirker, and Nerdio CEO, Vadim Vladimirskiy, to learn about Microsoft's AVD solution. Get an expert opinion on the future of AVD, insights into navigating the transition to the cloud, cost effective VDI deployment strategies, and an inside look into how Stratodesk and Nerdio work together to make your AVD deployment secure, manageable, and productive via a real life customer success story!
Learn more
about Stratodesk and Nerdio
Stratodesk and Nerdio partner together to bring the best of Microsoft AVD deployments to you.
Have you tried
Stratodesk NoTouch yet?
Download Stratodesk NoTouch OS Free Trial or Book a Free Demo and get familiar with our software before the event.