How Stratodesk Mobilizes Work From Home
Remote work, business continuity, and secure access to apps, data and desktops from anywhere have become a top priority for organizations worldwide. Stratodesk delivers everything you need to enable your mobile workforce. NoTouch OS and NoTouch Center together are the #1 solution for deploying, managing and monitoring thousands of on-premises and remote VDI endpoints.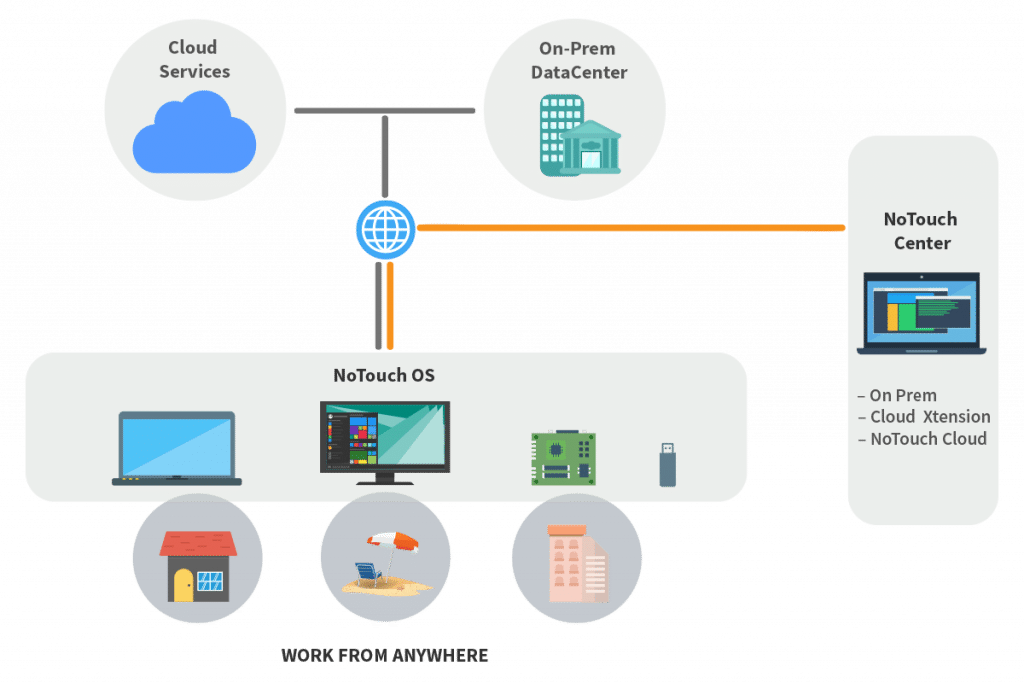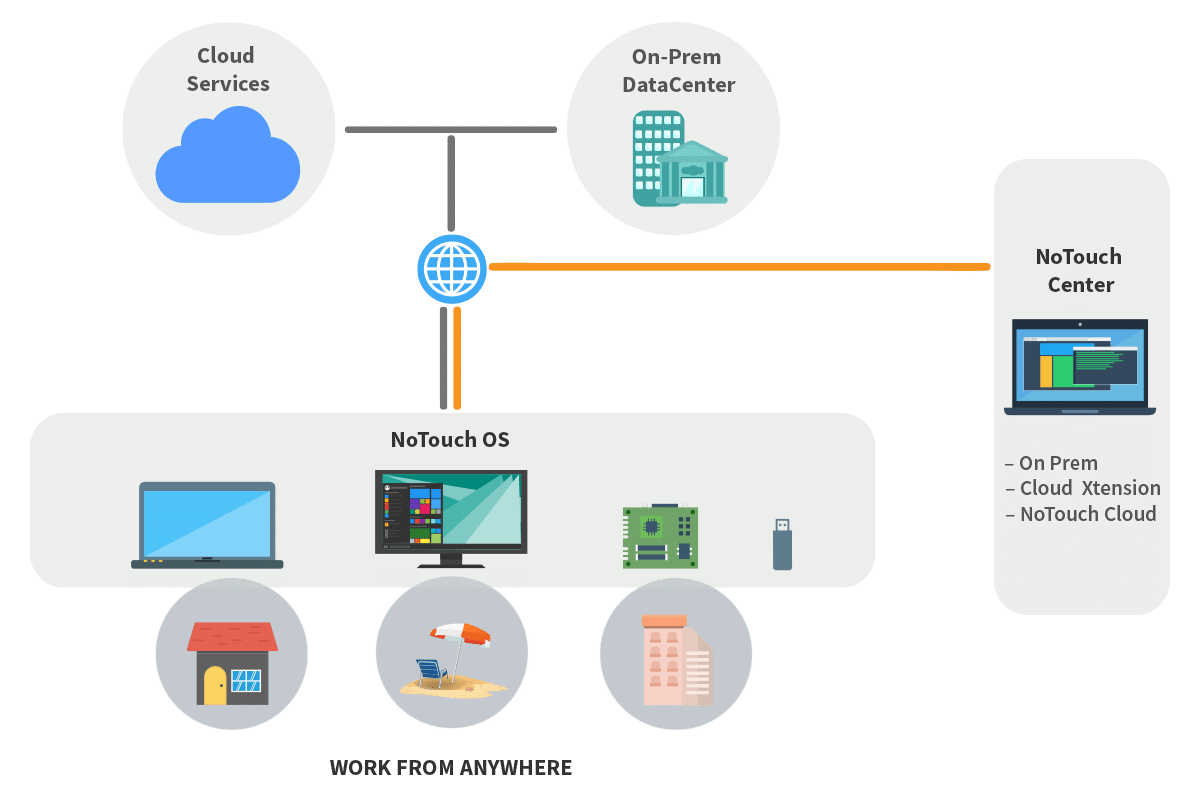 How We Enable Remote Work
Stratodesk mobilizes Work From Home by enabling your Remote Workforce to access and manage virtual apps and cloud workspaces with its NoTouch Desktop solution – from anywhere, on any device. NoTouch Desktop is comprised of NoTouch OS and NoTouch Center. NoTouch OS is a secure, linux-based OS that runs on any x86 and ARM (ie. Raspberry Pi) device, and lets you connect to VDI clients such as Citrix, VMware Horizon, Nutanix Xi Frame, Amazon Workspaces, Inuvika OVD, WVD, browser based apps and more. NoTouch Center is a browser based platform that allows IT admins to automatically manage VDI endpoint devices from anywhere. NoTouch Center is the most feature-rich device management platform in the world.
Stratodesk has a large and ever growing family of leading technology partners. By working with so many, we are able to ensure the widest range of third party integrations and solve more use cases than any other solution on the market.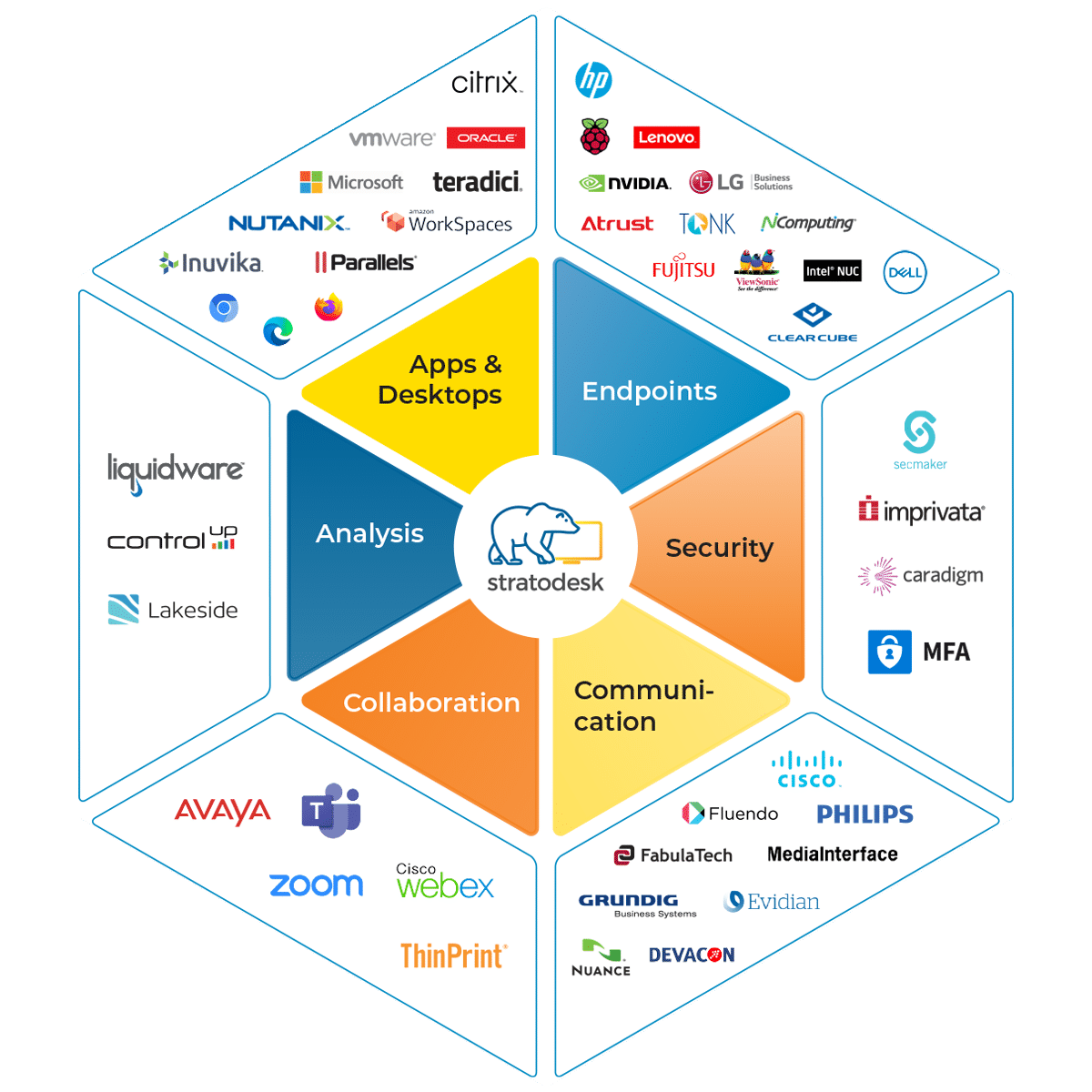 ➤ Citrix
➤ VMware
➤ Windows Virtual Desktop (WVD)
➤ Amazon WorkSpaces
➤ NUTANIX
➤ Microsoft RDS
Slack
Microsoft Teams
Zoom
Enterprise communication tools
Cisco WebEx
Raspberry Pi
HP
LG
Nvidia
Ncomputing
and more.
Unbeatable Security, Cost and Flexibility.
Hardened Linux-based OS

Architected from the kernel

Disk Encryption

Added security layer for NoTouch OS

Tamper proof image
NoTouch GO
Raspberry Pi 4
Existing PCs, Laptops and Thin Clients
NoTouch On-Demand
Integrated Enterprise Management Platform
Widest range of hardware and software support
Manage both x86 and ARM architecture with one solution
Flexible Licensing & Buying options
Deploy in minutes
Resources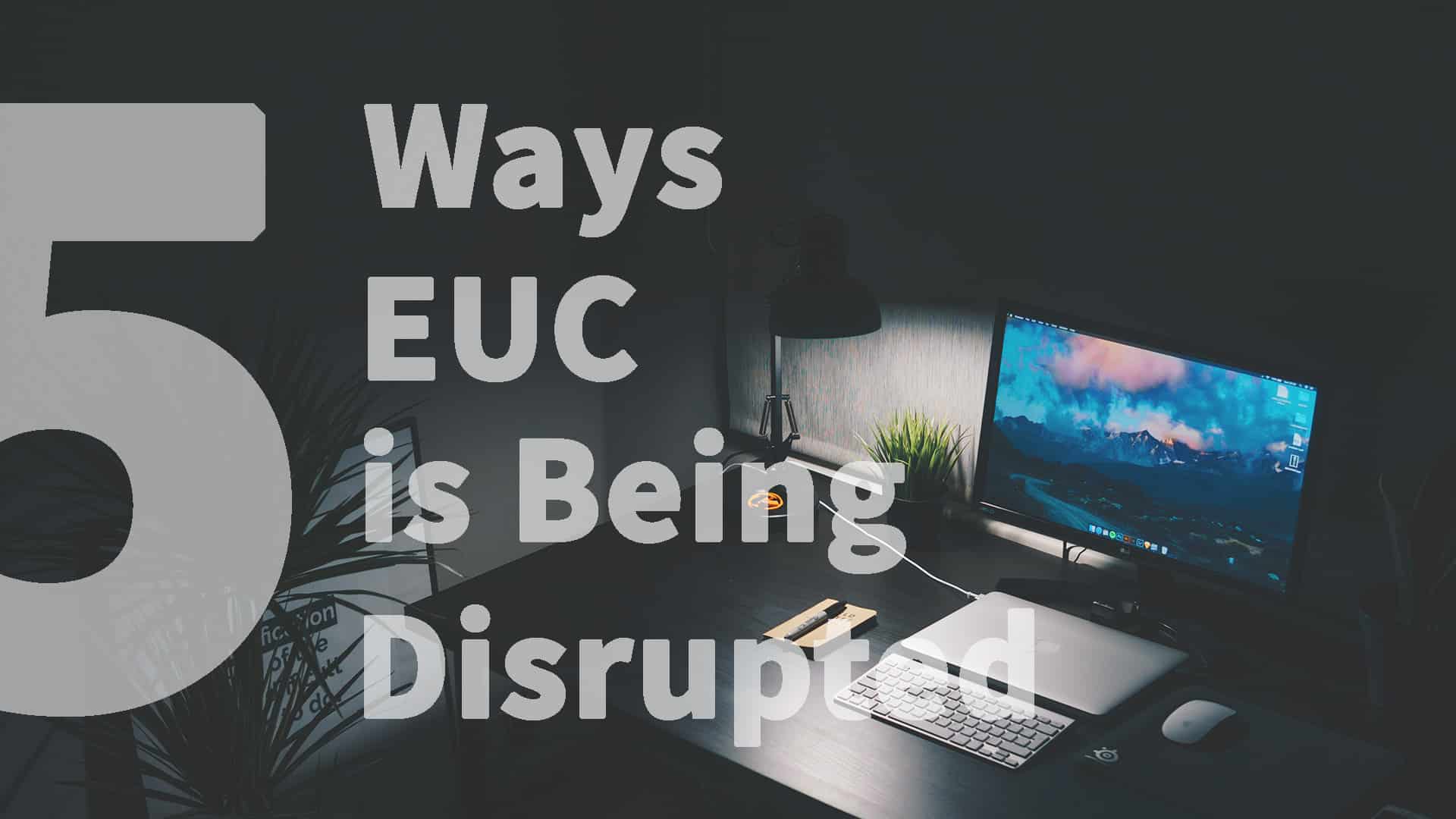 The future of end user computing is likely to change thanks to these innovations. Thanks…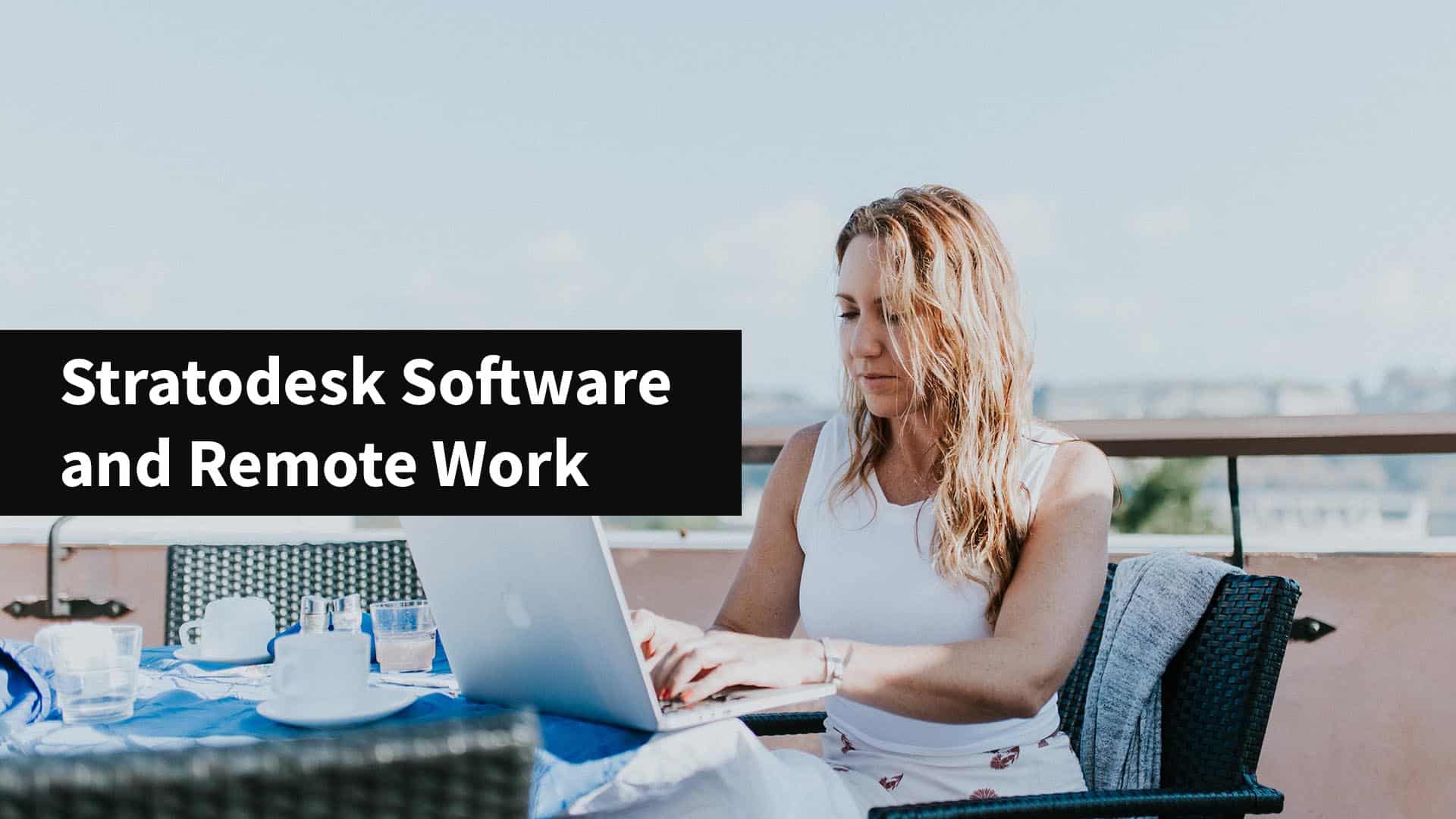 Organizations everywhere are dealing with the pros and cons of remote work. While remote work…
Be prepared for whatever happens. Enable remote work in your secure digital perimeter and ensure…
Subscribe to our newsletter: