Stratodesk is the Winner of the Security, Networking, and Edge award at VMware Explore 2022 presented by TechTarget
Stratodesk NoTouch for VMware Horizon VDI Endpoints
VMware and Stratodesk Work Together to Deliver an All-In-One Solution.
VMware Horizon VDI provides productivity, manageability, and security benefits to large enterprises, SMBs, and other organizations across multiple industries.
Stratodesk NoTouch OS is the endpoint OS for your VMware Horizon environment, able to connect directly out of the box with the latest Horizon Client preinstalled. Stratodesk supports Blast Extreme, PCoIP, and RDP directly out of the box.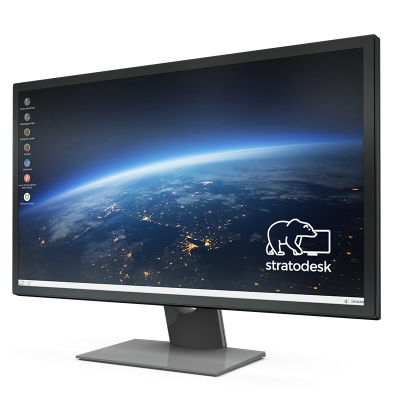 Automated Endpoint Management for NoTouch OS.
NoTouch Center, the most feature-rich browser-based endpoint management software, automates configuration and updates to NoTouch OS-powered PCs, Thin Clients, Laptops, and ARM-based devices – all from one location. The only endpoint management solution for both x86 and ARM-based devices, NoTouch Center runs on premises or in the Cloud.
Additionally, NoTouch Center supports live inheritance of settings, multiple user roles, monitoring, asset management, inventory, Helpdesk, and other features expected from an enterprise-ready product.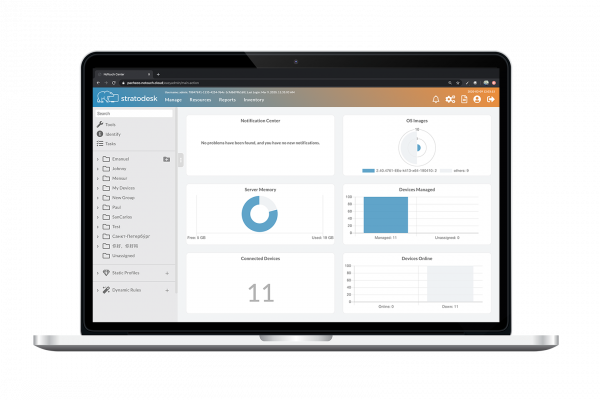 NoTouch OS Cuts Costs, Increases Security, and Enhances User Experience.
Companies looking to save on capital investments in hardware rely on Stratodesk NoTouch OS to convert existing devices. PC Conversion is made easy thanks to NoTouch's minimal hardware requirements, and it runs on almost any device on the market. These low requirements unlock tremendous savings potential by broadening the hardware pool that can be incorporated into your VMware deployment. Because NoTouch is Linux based, once it is installed there is no longer any need for Windows licenses and patches, countless IT staff hours, massive capital investments in hardware, or antivirus contracts for desktops.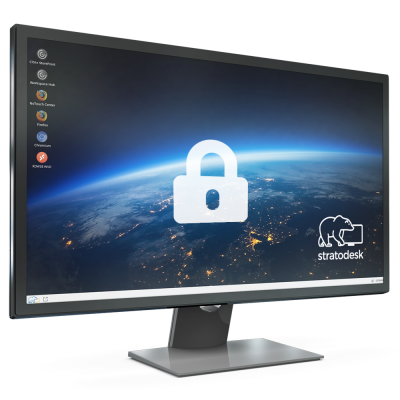 NoTouch Software Top Features and Benefits
Partners and Technology Integrations
Stratodesk has a large and ever-growing family of leading technology partners. By working with so many, we are able to ensure the widest range of third-party integrations and solve more use cases than any other solution on the market.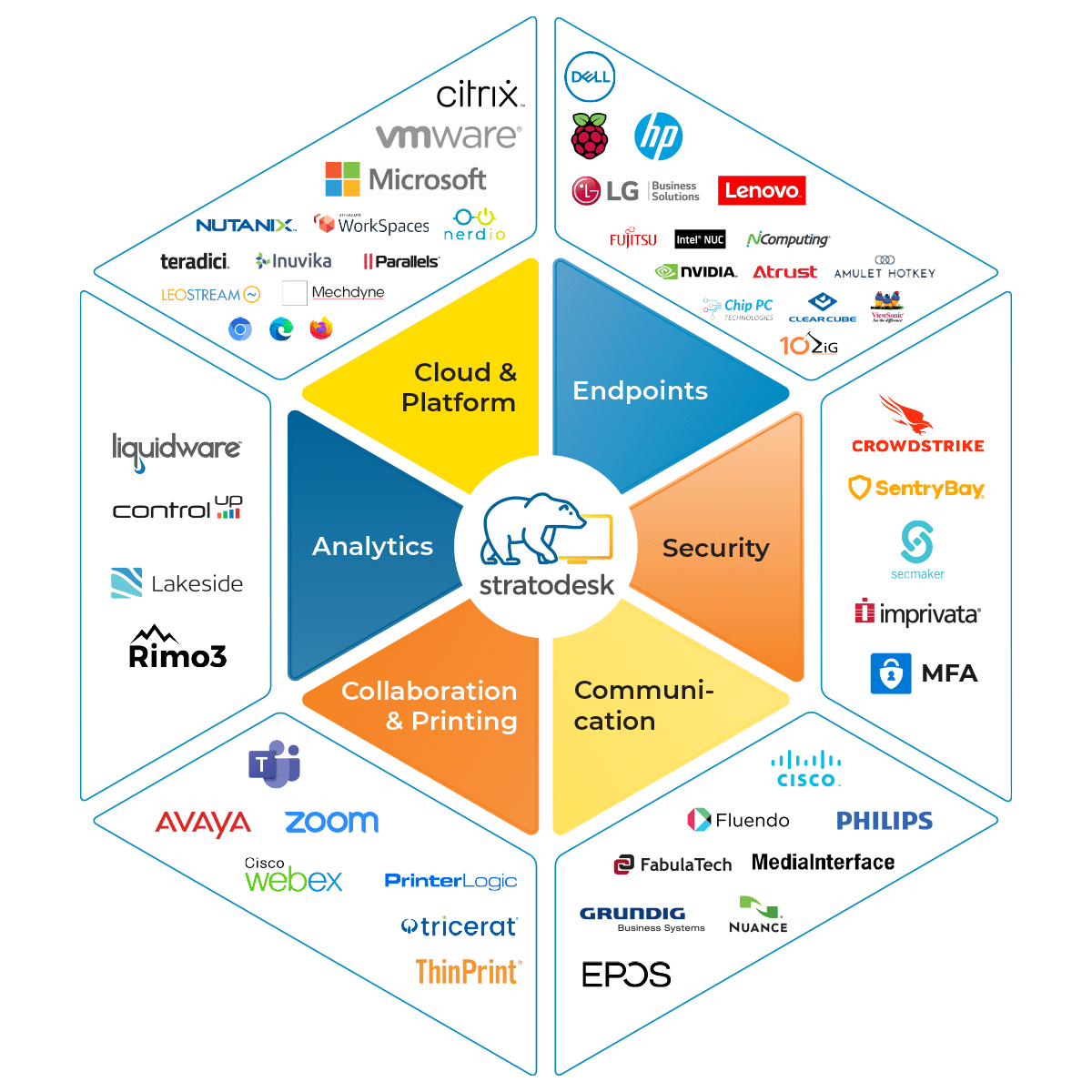 Resources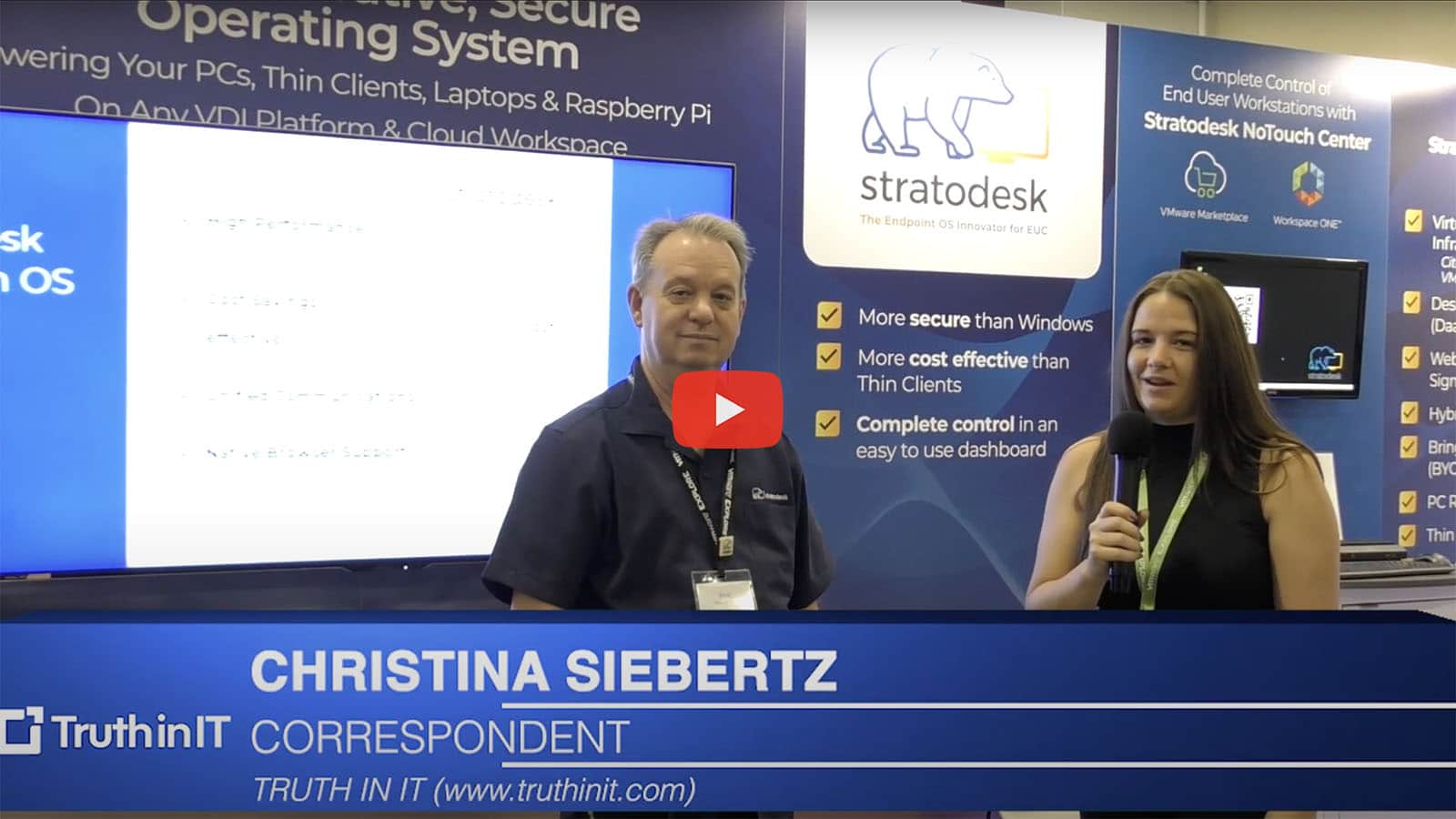 https://www.youtube.com/watch?v=tpLtJLiuKM4 The Stratodesk NoTouch Center provides complete control of end user workstations through an easy-to-use…