Stratodesk x86 and Raspberry Pi Thin Client Benefits
Enterprise ready endpoint management without compromise. Fluidly manage both Stratodesk powered Raspberry Pi devices and X86 devices in the same environment with NoTouch Center!
Raspberry Pi Thin Clients
NoTouch OS natively powers ViewSonic, NComputing, and ClearCube Raspberry Pi Thin Clients. With NoTouch software, you can fluidly manage both Raspberry Pi and x86 devices, unlocking unparalleled options to cost effectively scale your environment. Stratodesk is the first to make the Raspberry Pi Thin Client enterprise ready.
Traditional x86 Thin Clients
Get high performing and affordable Thin Clients directly from Stratodesk with NoTouch OS preinstalled. VDI optimized, reliable hardware combined with the #1 endpoint OS and management solution to meet the highest standards in performance, user experience and security.
NoTouch OS is the most versatile operating system on the market for Thin Clients. Not only is Stratodesk software hardware agnostic and able to convert any x86 device and most ARM based devices into high performing, Linux based endpoints, it is also available on various x86 Thin Clients and Raspberry Pi Thin Clients directly out of the box.
All of our Thin Clients come with NoTouch OS preinstalled. This means they are ready to be set up and connected to your VDI environment and NoTouch Center directly out of the box. Standardize your VDI with cutting edge Linux-based Thin Clients without the hassle of housing Windows on endpoints.
Connect to NoTouch Center
The only management solution for both x86 and Raspberry Pi Thin Clients, NoTouch Center is the premiere browser based administration software that helps IT administrators manage, configure and update converted PCs, Thin Clients, laptops and Raspberry Pis –all from one place. By supporting inheritance of settings, groups can be easily created, configured and kept in sync. NoTouch Center supports multiple user roles, monitoring, asset management/inventory, Helpdesk, certificates, and more.
Because NoTouch OS is Linux based, it is essentially impervious to common malware attacks and security threats facing x86 or Raspberry Pi devices. It also defends against third party applications, which makes it very unlikely for a security breach to occur.
Cut Costs and Increase Scalability
X86 and Raspberry Pi Thin Clients powered by NoTouch OS save you money by providing the highest level of performance at an affordable cost. NoTouch unlocks additional savings benefits by replacing Windows. This effectively eliminates added costs associated with maintenance, patching, malware/antivirus contracts and Windows licensing that inhibit you from scaling your network.
Powerful, Reliable HP Hardware Backed by NoTouch OS
NoTouch x86 Thin Clients combine the power and long life-cycle of HP hardware with Stratodesk's intelligent and versatile software in order to meet and exceed standard desktop computing and virtualization requirements.
Connects to all Major VDI Environments
Stratodesk Thin Clients connect to all major VDI environments including: Citrix Virtual Apps and Desktops, VMware Horizon View with Blast Extreme and PCoIP and Microsoft Remote Desktop Services. With full multimedia capabilities, enhanced security features, integrated Firefox and Chromium Browser and unbeatable peripheral support, NoTouch OS sets new standards in Thin Client computing.
Resources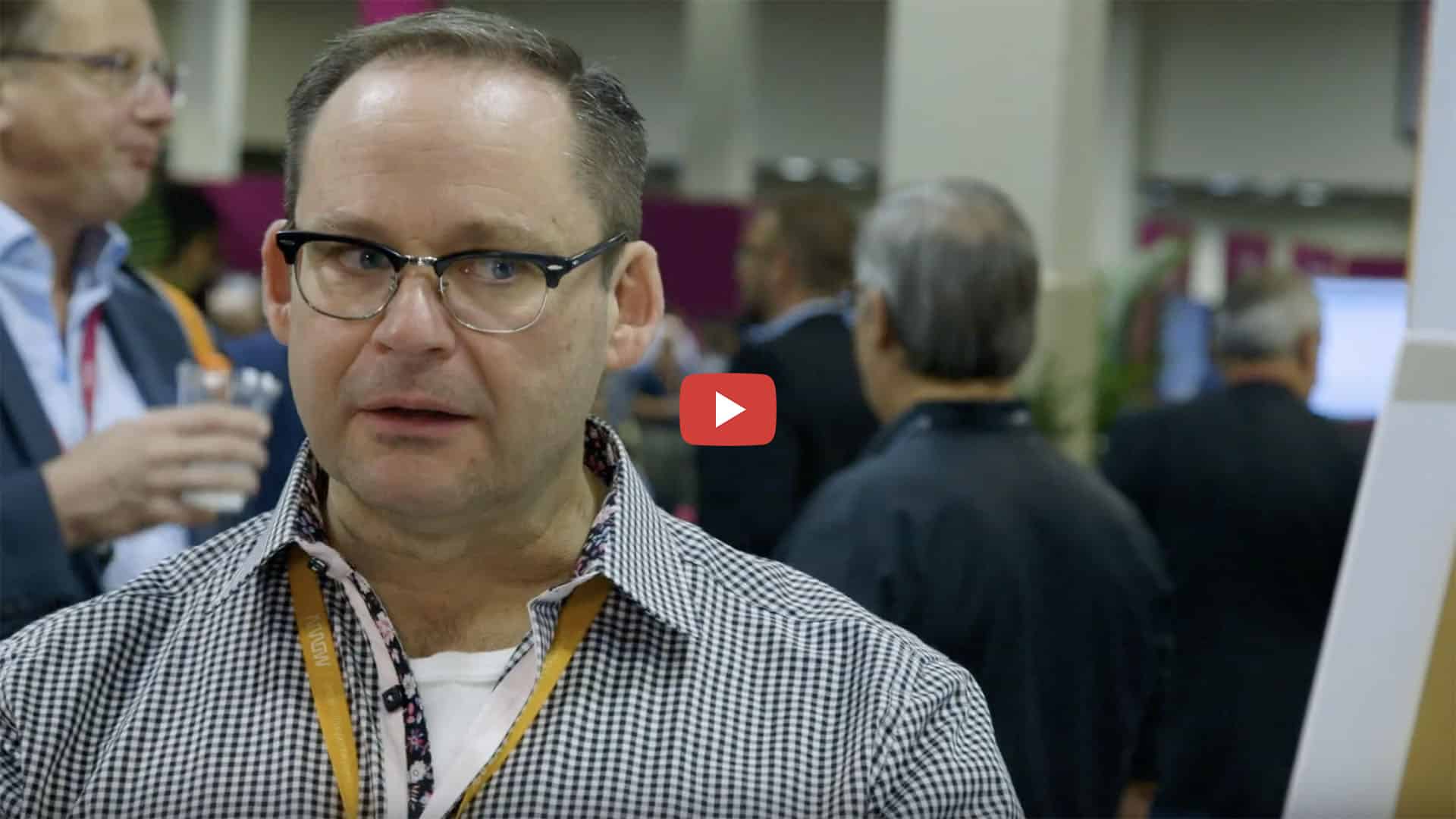 https://www.youtube.com/watch?v=PqYsYIZ1mTA Tune in as host SeanDo gets introduced for the 1st time in public to…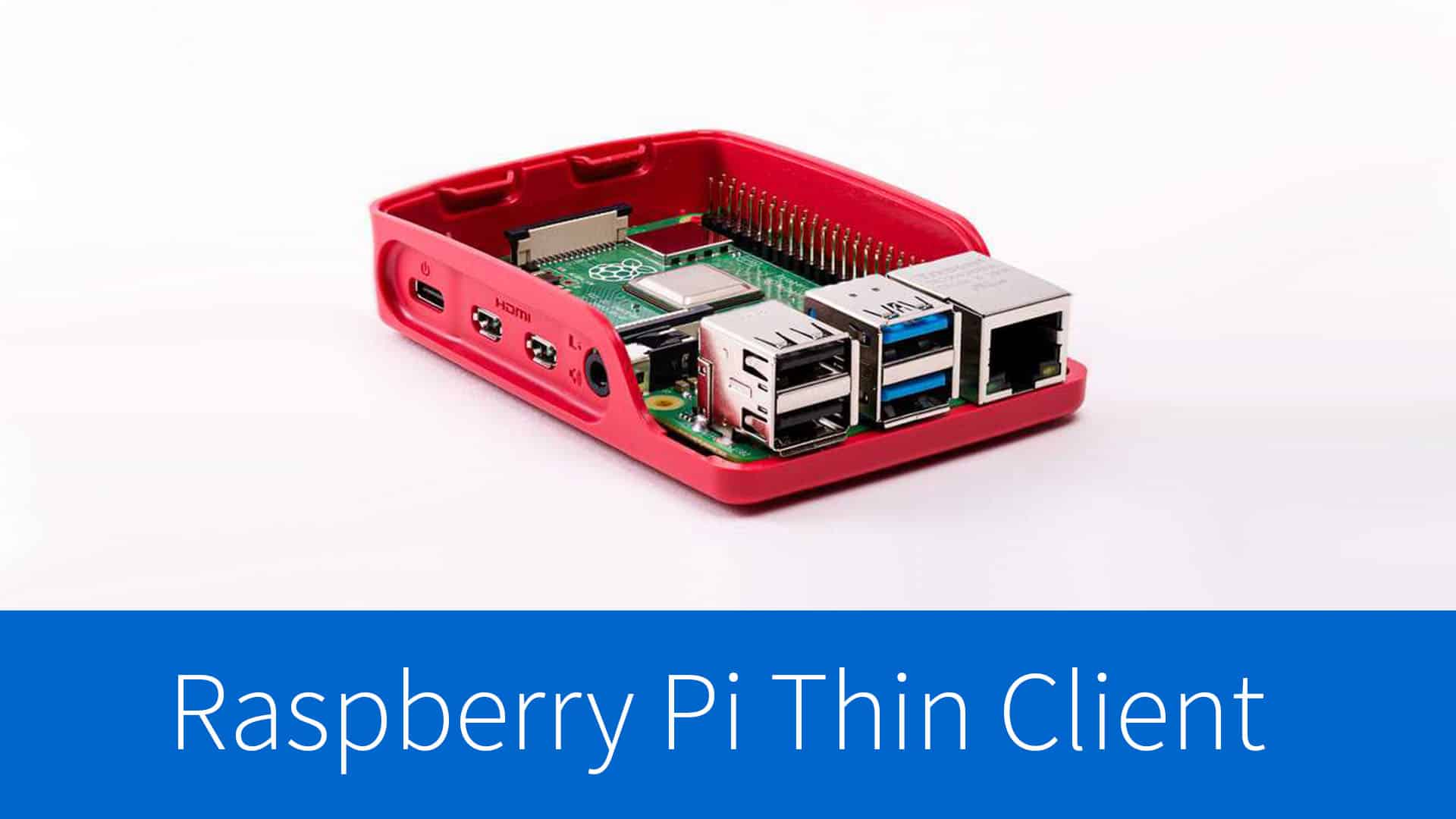 Is the Raspberry Pi the next generation Thin Client? With desktop-like user experience, lightning…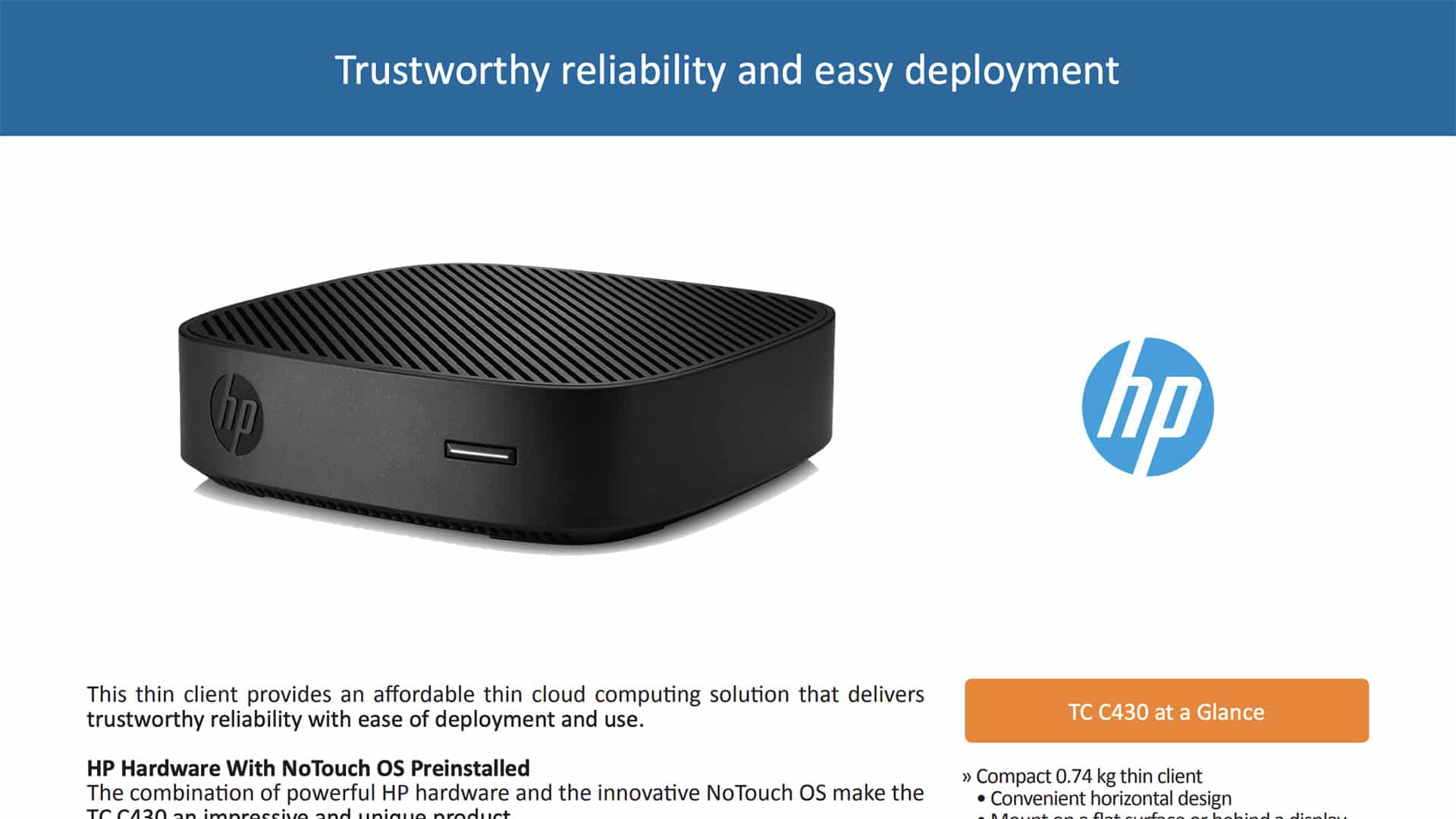 HP Hardware With NoTouch OS Preinstalled The combination of powerful HP hardware and the innovative…
NoTouch is leading the way in intelligent VDI endpoint management. Download your free trial today!
Subscribe to our newsletter: