Can Stratodesk NoTouch Replace the Windows Desktop?
Stratodesk NoTouch software is redefining endpoint computing by delivering a cutting edge, single endpoint management platform for VDI, DaaS and IoT markets. Our hardware agnostic solution increases endpoint security, simplifies user experience, and allows customers to repurpose existing hardware.
Stratodesk partners with more than 40 global technical leaders including Amazon Workspaces, Citrix, Microsoft, Nutanix and VMware using their client software to connect to a VDI infrastructure to access published applications or desktops which are typically Windows based. But can Stratodesk NoTouch OS be used as a standalone solution to access both web & locally installed applications? Well, the simple answer is yes it can!
Web Based Applications
Many applications are now web based and include applications like CRM and Office 365 for example. Stratodesk NoTouch ships with Chromium and Firefox browsers, but it's also possible to install Google Chrome and Microsoft Edge for Linux using our Extension module feature built into Stratodesk NoTouch Center. We have written a dedicated blog on this feature which can be read on the following link.
The example below shows a Google Chrome connection to Office 365 which will be configured on the Stratodesk NoTouch endpoint.

Once launched it directs you to the Office 365 login page.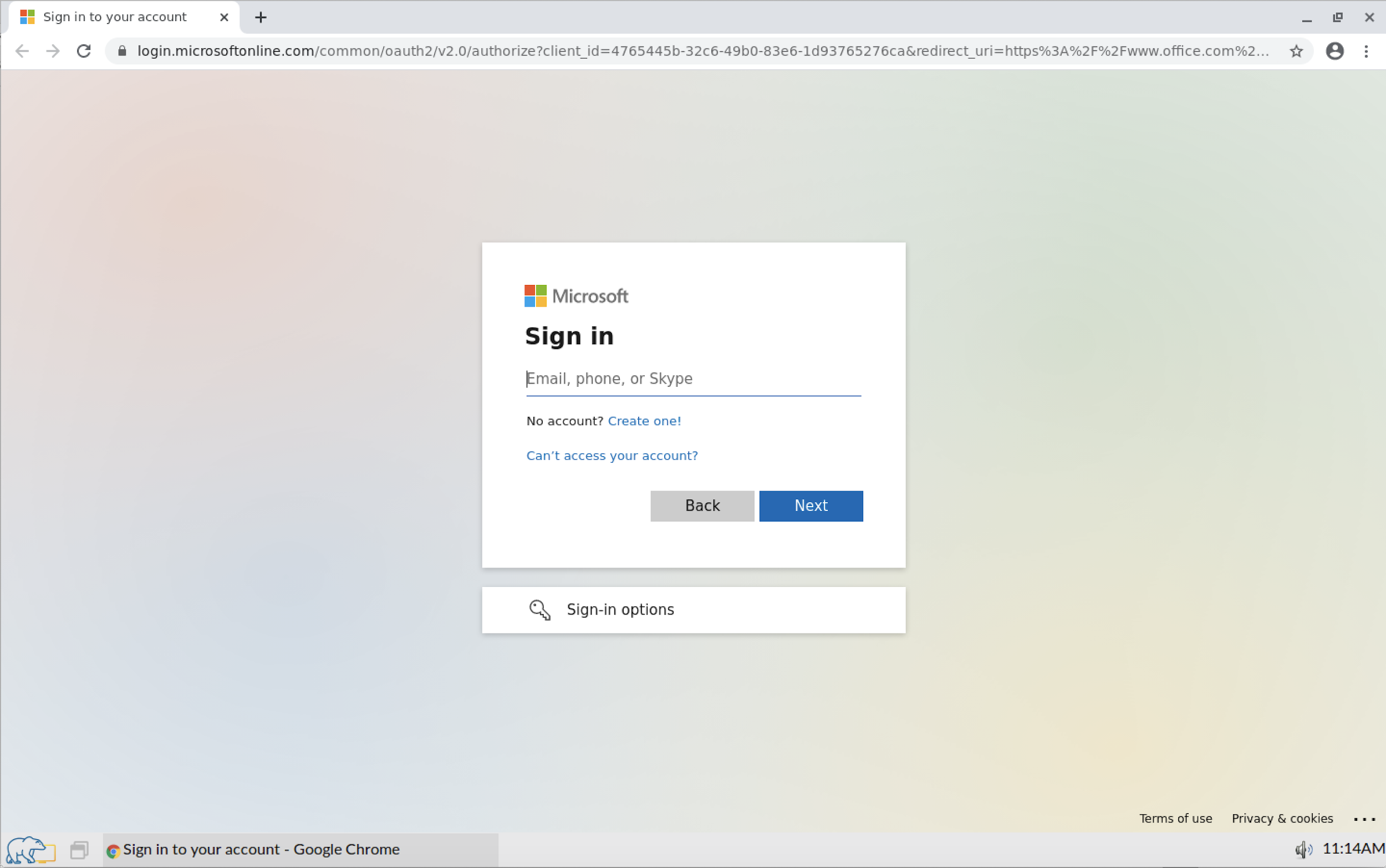 As a security measure you can enable MFA for your Microsoft accounts.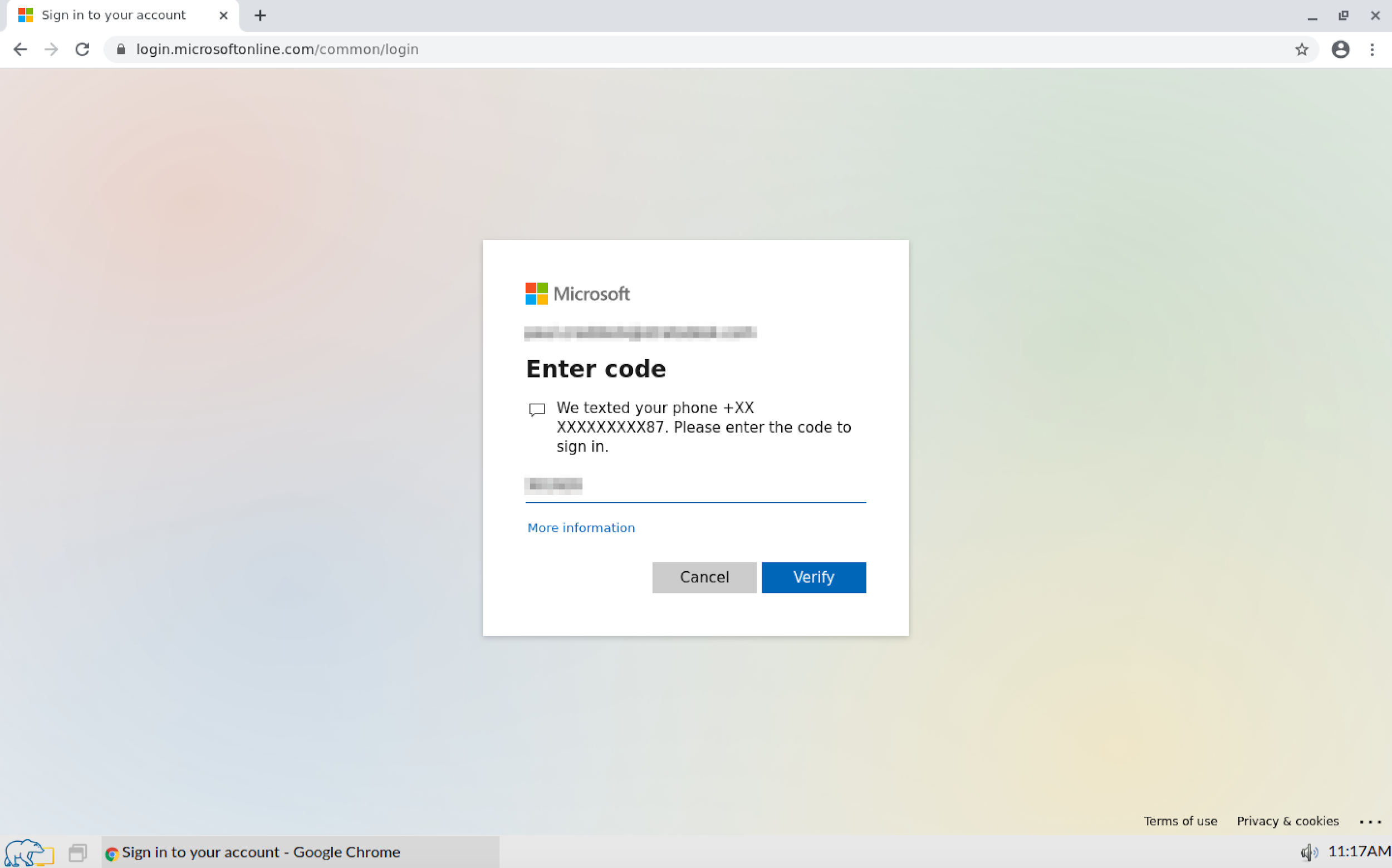 Once Authenticated you can access your email, files or create documents using Microsoft Word or other available applications.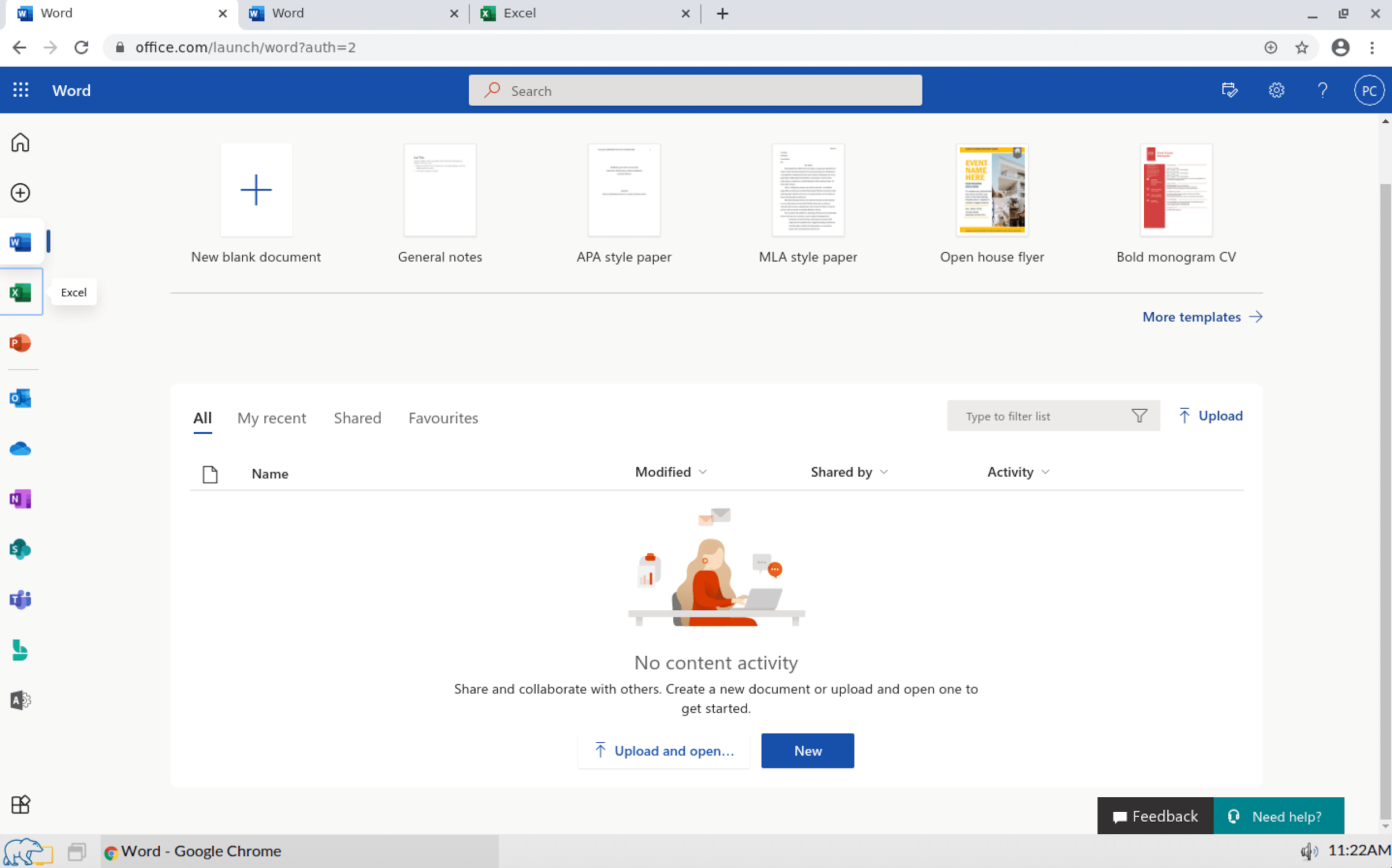 Can the Browser be Locked Down?
Again, the answer is yes. It's possible to lockdown Chromium, Chrome and Firefox into a kiosk/incognito mode, but this lockdown's the entire desktop, which can make it difficult but not impossible to launch other applications. The example below shows how this might be achieved.

If you have multiple applications running including the browser in kiosk mode, then it's easy to switch between them using ctrl+alt+tab, and if you do want to exit the kiosk mode, you can easily do this with a predefined hotkey of ctrl+alt+a, which launches the window manager and then you can close the open window.
It is also possible to route browser traffic via a proxy which can restrict access to certain websites.
Further Connection Configuration Options
For further desktop customization, it's also possible to change the default desktop icons for published applications. To do this upload the saved icon images into Stratodesk NoTouch Center under 'Resources/Connection Icons'

If you do decide to use this method, then ensure you've disabled 'Check Certificates on System Downloads' in the 'Security' group settings as shown below.

Then in the connection configure both the 'Connection Icon Mode' & 'Connection Icon Uploaded' parameters and announce the changes.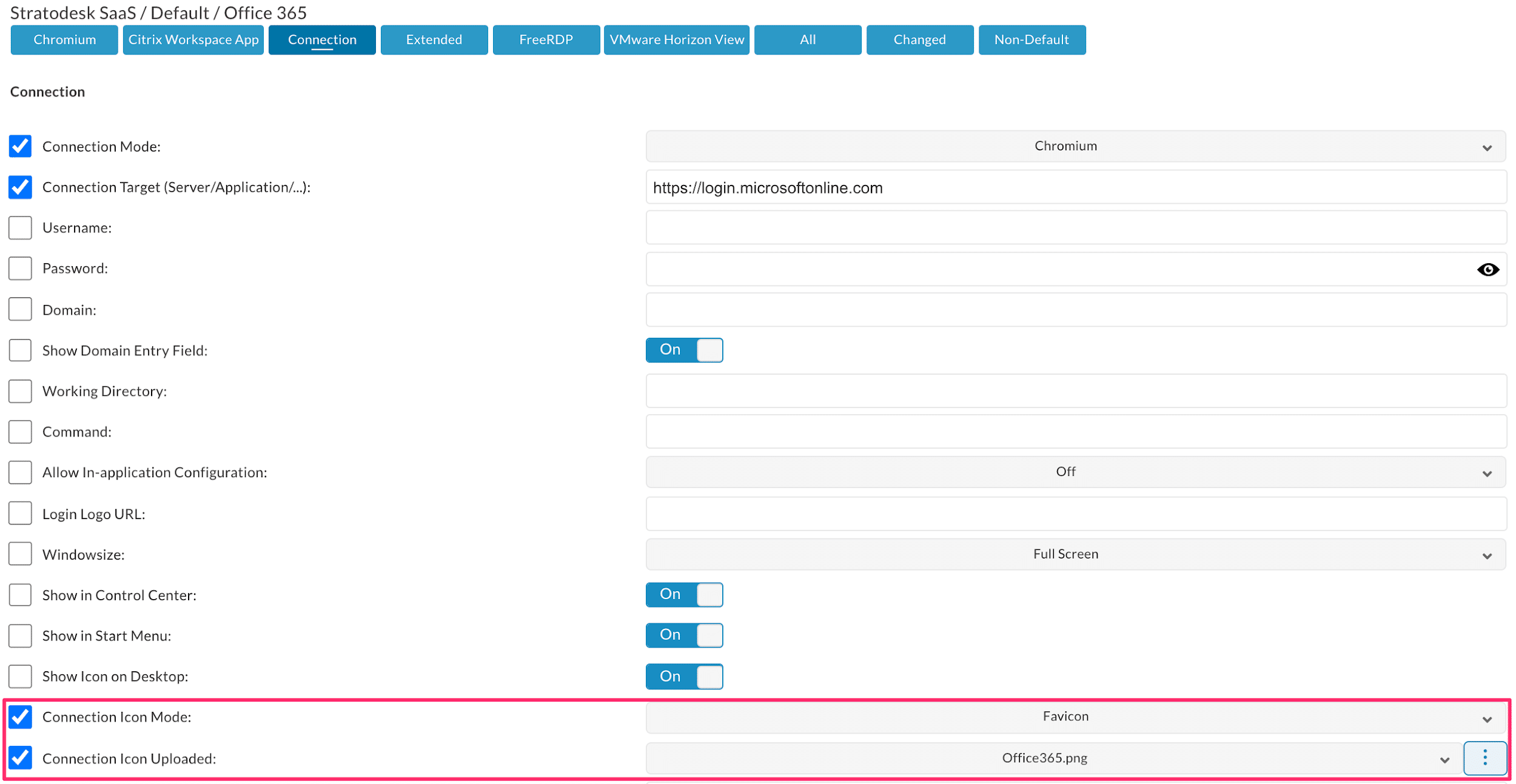 This provides an application-like experience to the user.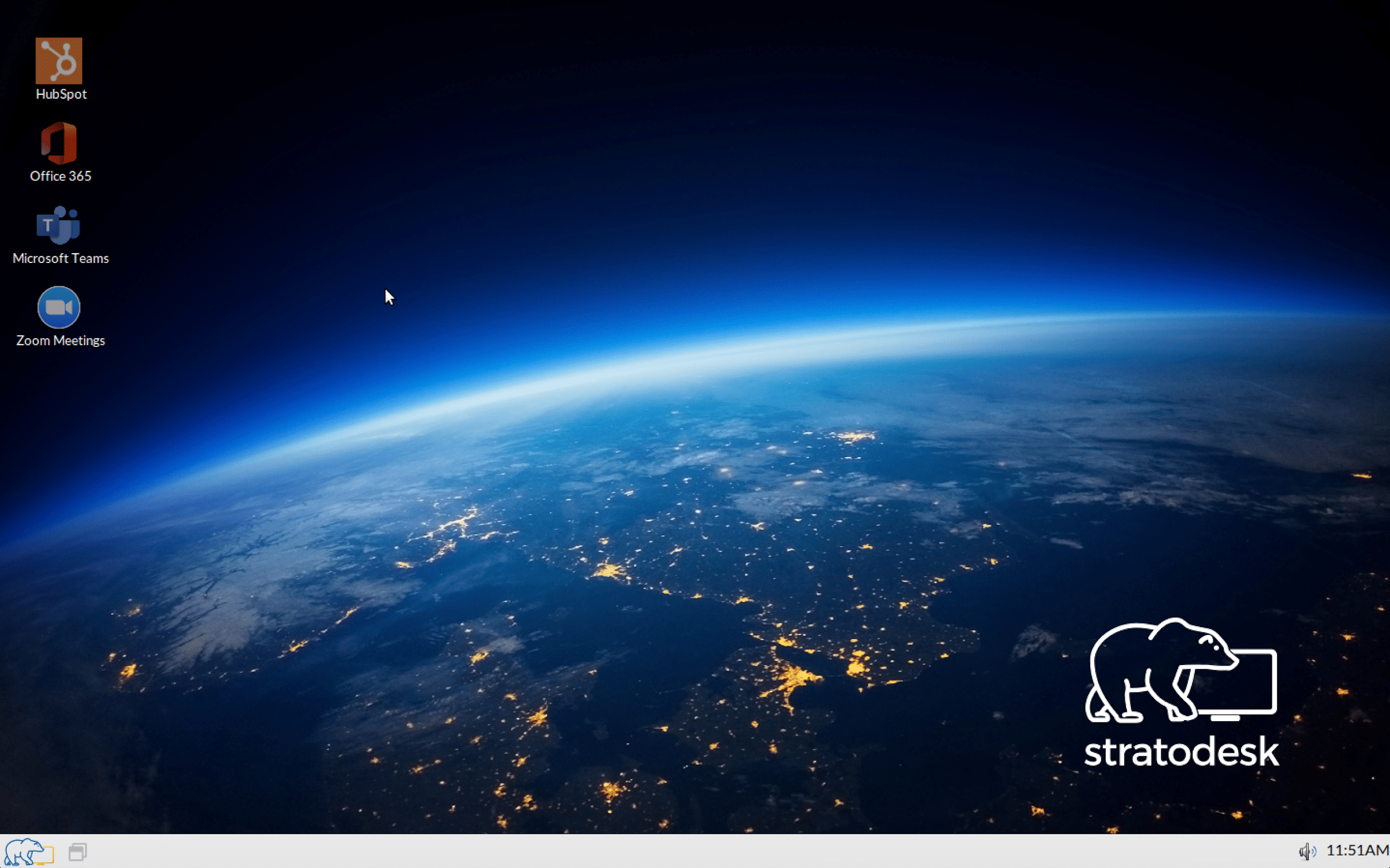 Citrix Secure Browser
Whilst the post is primarily about running browsers & applications locally on the Stratodesk NoTouch desktop, we do feel the need to briefly mention Citrix Secure Browser.
The Citrix Secure Browser Service isolates web browsing to protect the corporate network from browser-based attacks. It delivers consistent, secure remote access to internet hosted web applications, with no need for user device configuration. Administrators can rapidly roll out secure browsers, providing instant time-to-value. By isolating internet browsing, IT administrators can offer end users safe internet access without compromising enterprise security.
Users log on through Citrix Workspace App and can open web apps in the configured web browser. The website does not directly transfer any browsing data to or from the user device, so the experience is secure. Further information on this Citrix Cloud feature can be found on the Citrix website.
Unified Collaboration Tools
When it comes to unified collaboration tools, we also have you covered. Following the COVID-19 pandemic many organizations now rely heavily on unified collaboration tools like Microsoft Teams, Zoom, Cisco WebEx, GoToMeeting and Google Meet. Typically, these run within the virtual desktop environment and are optimized so as not to overload the virtual desktop but are 'offloaded' to run on the endpoint. However, all these applications will run in Stratodesk NoTouch OS either natively or again via a web browser.
Microsoft Teams, Zoom & Cisco WebEx, can be deployed using the Extension Module feature previously described in this article. Once installed, you can create a connection to Collaboration tools like Microsoft Teams and Zoom. Other applications like GoToMeeting and Google Meet can easily be accessed via the installed browsers.
Most modern webcams and USB headsets should be correctly detected in Stratodesk NoTouch OS. However please bear in mind that additional storage is needed to install these applications locally and you should also consider the CPU and RAM capabilities of the endpoint. As such older thin clients of a lower specification may not be capable of installing or running these types of applications.
Antivirus and Endpoint Monitoring
Stratodesk NoTouch is a Linux based operating system, which means that it is impervious to common security threats that target or exploit x86 and ARM based devices. Stratodesk NoTouch is a highly secure software solution and user interaction with the system is limited to (unless otherwise configured) clicking on an icon, entering username and password, and then being taken into a web application or full-screen remote desktop.
If a user was using a Windows based operating system to access applications or services, then you've probably been running some kind of antivirus or malware protection software. It's also possible to do this with Stratodesk NoTouch although this is limited to CrowdStrike Falcon which is a next generation cloud-based antivirus solution that uses a lightweight agent that is unobtrusive in nature and has a minimal impact on the endpoint. Stratodesk has partnered up with CrowdStrike to bring their next generation anti-virus protection to Stratodesk NoTouch endpoints.
We introduced support for CorwdStrike Falcon in mid 2021, and instructions for deploying the CrowdStrike Falcon sensor can be found in this detailed blog article.
What About Printing?
Printing can be considered a difficult subject when it comes to VDI desktops as considerations like is the printer a local USB one or a network printer, and both options are supported. However, as Stratodesk NoTouch is being used as a host OS, there's no windows driver so this has to be set up in a different way with the use of PPD files.