Citrix has announced the Citrix Ready workspace hub –the groundbreaking innovation that lets you leverage the full effect of your VDI at a fraction of the cost of traditional Thin Clients. 
This is in part thanks to the Raspberry Pi3, the motherboard used in the workspace hub. The workspace hub has everything you would expect from an enterprise grade Thin Client –dual monitoring, Skype for Business, H.264 decoder. And this high quality endpoint is available for just around $100.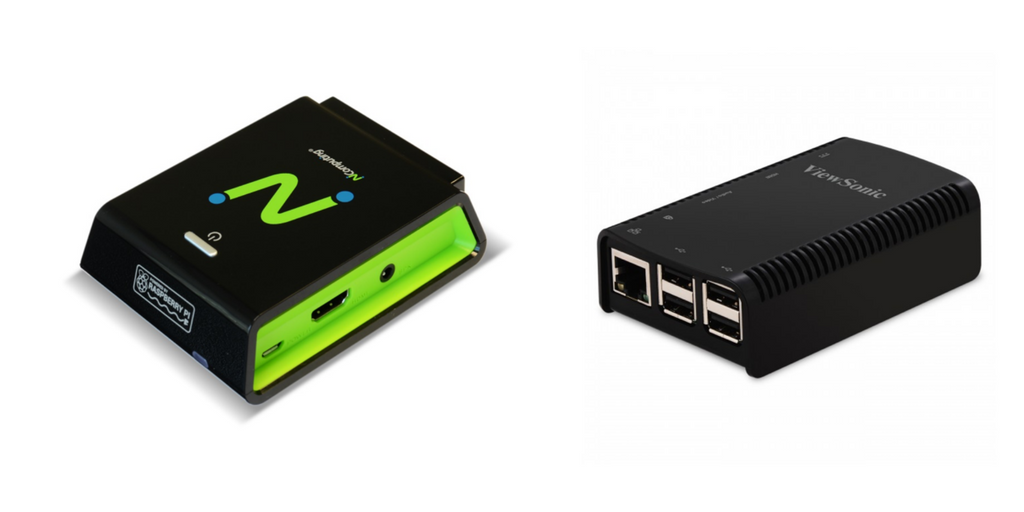 The Workspace Hub runs on NoTouch OS, the world's most advanced and easiest to use Thin OS. It also comes with NoTouch Center, the seamless management software that allows you to manage thousands of devices all from one browser. It's also the only management solution that allows you to securely manage a mixed environment of x86 and Raspberry Pi devices. The workspace hub comes with NoTouch OS preinstalled and connects to NoTouch Center at no added cost. 
Citrix Ready workspace hub interacts with your smartphone for a better work experience
Originally the HDX Ready Pi, the new workspace hub has all the original features of the original pi with the additional benefit  of being upgraded into Citrix Workspace IoT. One of the prime benefits of being upgraded into the Workspace IoT is this new thing called Citrix Casting.
Citrix Casting enables workers to integrate their smartphones into their VDI. Though these more advanced features are not yet available for commercial use, they will include the ability to authenticate workers, eliminating the need to manually log in to Citrix sessions each time they need to access their network.

Citrix Casting Goes Beyond Authentication

By supporting Citrix Casting, the workspace hub allows for an elevated experience above and beyond that of anything workers are used to. Not only does the smart phone play a part in authenticating and improving security, workers can seamlessly shift from their Citrix session on their desktops to their phones, and back again.
A few additional features of Citrix Casting that are sure to wow you are:
Citrix Roaming –The beacon enabled Citrix workspace hub is able to know the proximity of the user to their workspace.
Wireless docking –cast your Citrix session to any other device.
Replacing your office phone and Skype for Business
You already know how the workspace hub supports Skype for Business. However, along with the new reveal, Citrix shares how their technology will allow you to take your Skype for Business with you wherever you go. Access Skype for Business from your smart phone –all thanks to the Citrix Ready workspace hub. 
Multi-Monitoring
The first Raspberry Pi based device to allow for dual view display, you can now stream onto two screens simultaneously the way you would from your Thin Client or PC device. Just connect the SDA (Secondary Display Adapter) to your workspace hub endpoint. Both screens behave as native windows with a smart and enhanced user experience. 
H.264 Decoder
The Citrix Ready workspace Hub comes with an H.264 decoder that allows you to stream high graphics content.
Imprivata
Imprivata support enables users to leverage the power of Imprivata OneSign to access workstations and applications by simply tapping their proximity badges, scanning their fingerprints, swiping their smart cards, or using a wide array of additional authentication modalities.
NoTouch Center allows you to manage thousands of devices from one browser
NoTouch Center comes with your purchase of workspace hub at no additional cost. Not only do you get a low cost, high performance VDI endpoint device with all the capabilities you'd expect from an enterprise grade Thin Client, you also get access to the #1 endpoint management solution. NoTouch Center is the only endpoint management OS that can productively manage a mixed environment of laptops, PCs, Thin Clients AND Raspberry Pis.
NoTouch OS Powers the workspace hub
The Citrix Ready workspace hub is made possible thanks to our partnership with Citrix, ViewSonic, and NComputing. We have been able to do something that no one else has done before –create a top tier endpoint device from a Raspberry Pi motherboard, one that allows for Enterprise grade features you need for your VDI.
Where can you get it?
The workspace hub is available from our OEM partners NComputing and ViewSonic.