More than 5500 attendees, keynotes, labs, sessions and an exhibition of newest products and developments in the booming field of virtualization – this is was Citrix Synergy, a top virtualization event in the first half of 2011. For the second time Stratodesk was showcasing in San Francisco and could again arouse enthusiasm among American and international attendees with outstanding, innovative repurposing and client management solutions.

Moscone Convention Center West in San Francisco was, second time in a row, the perfect location for this great show. Citrix invited its technology partners to present their newest products at Citrix Summit (May 23th-24th) and Citrix Synergy (May 25th-27th) to Citrix' reselling partners, end-users and the press. This week offered sponsors numerous possibilities to network with attendees, attract new customers and talk to other vendors.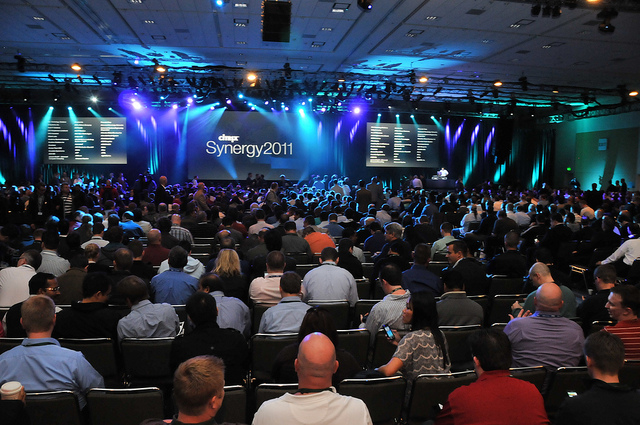 A short product demo was filmed at the booth. To see the video please click here!
Synergy gala party, concluding the event on Thursday evening, was a lavish celebration with delicious food and a fantastic show acts featuring the Grammy-winning band "train".