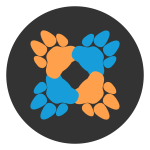 Join the Stratodesk Community
Unlock a wealth of knowledge from industry experts, your peers, and the Stratodesk team, enriching your understanding of the powerful Stratodesk NoTouch solution.
Join our community to ask any questions, connect with like-minded individuals, and share your valuable insights. As a member, you'll always be one step ahead and get immediate access to the latest features of NoTouch.
Becoming a part of the Community couldn't be simpler.
NEVER STOP LEARNING
NoTouch software has an incredible ecosystem of partners and it integrates with groundbreaking software solutions.
CONNECT WITH IT THOUGHT LEADERS
IT leaders, EUC bloggers, and tech business champions join the NoTouch Community.
GET ANSWERS FROM YOUR PEERS
The Stratodesk Community is a great way to get real-time answers from other NoTouch enthusiasts like yourself.
Get the most out of the NoTouch Slack Community by following these general instructions.
Once you are in, you will find that we have already created several different channels for your convenience.
#general is where you will first land. For general conversations and topics related to NoTouch, Stratodesk and EUC news and trends.
#random – A place for non-work-related flimflam, faffing, hodge-podge or jibber-jabber you'd prefer to keep out of more focused work-related channels.
#notouch-os – You guessed it! This NoTouch OS channel is for NoTouch OS specific topics.
#notouch-center – Likewise, this one is for NoTouch Center specific discussions.
#notouch-iot – In addition to EUC, NoTouch software is an ideal solution for IoT deployments. Here, IoT enthusiasts discuss relevant IoT news and info, including how NoTouch IoT is being used to innovate work processes in multiple industries.
#knowledge-base – Here you can also request new Knowledge Base updates and also find existing ones.
#new-release – Stratodesk has the most ambitious release schedule of any solution on the market. Here you can learn more about and discuss the latest NoTouch releases.
#syntax-commands – Learn and ask about NoTouch software syntax and commands on this channel.
#how-to-videos – Find all how-to videos here for NoTouch Desktop software. Feel free to suggest ideas for additional how-to videos you think would be beneficial. We know our tech team would love to make them ;)
#feature-request – Our devoted NoTouch users are a great source for inspiration in regards to new features. We love hearing directly from the source what features would make our users' lives better.
#blogs-news – Blogs/news from Stratodesk and others related to VDI-EUC.
#stratodesk-events – Webinars, conferences, meetings and events that Stratodesk participates in as well as other events related to VDI and EUC.
Community Rules and Guidlines
Be kind
No soliciting
Only post in the channels that are relevant to the topic you wish to discuss. Irrelevant posts will be removed
Communication is in English
Our general Privacy Policy applies to NSC
Full names are not displayed
Emails are not displayed
Ask questions
Helping others and providing answers to questions is a great way to build respect and thought leadership — not just looking for help to your problems
Follow us on our Social Media and join our Newsletter
Subscribe to our newsletter: