Cloud & Platform Partners
Stratodesk is committed to enhancing productivity for our customers through seamless integration with leaders in the digital workspace ecosystem. We work with these leaders to simplify the journey to a productive and modern, digital workspace. Whether it is traditional on-premises desktop virtualization, application delivery platforms on the cloud, DaaS or SaaS, together with our Cloud and Platform partners Stratodesk accelerates and simplifies the journey to deliver a modern and digital workspace that meets today's employee productivity requirements.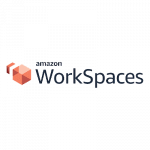 Stratodesk partners with AWS to support customers using AWS Workspaces. NoTouch OS delivers a streamlined user experience for endpoints connecting to AWS workspaces while reducing management costs and increasing security.
Want to Become a Partner?
We encourage innovators to contact us about potential opportunities and becoming a partner. We are committed to integrating partner solutions into our ecosystem to deliver customers the most complete end-user solution they need in order to do business.