Anywhere Computing is Here!
Empower your mobile workforce with Stratodesk NoTouch GO – advanced end user computing from any location!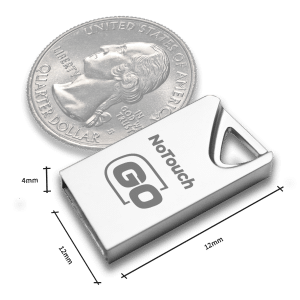 NoTouch GO is a lightweight Thin Endpoint that can run on virtually any endpoint device. Enable your mobile workforce by giving them access to the apps and data they need whenever, wherever. NoTouch Go is the secure, powerful endpoint of the future!
NoTouch Go makes secure, reliable remote work easy.
Providing a Secure Computing Environment
One of the biggest challenges IT leaders face when enabling remote work is delivering secure, reliable work experiences to employees, no matter where they are in the world. NoTouch Go removes these hurdles by providing a secure, Linux based computing environment to end users. Because NoTouch Go includes NoTouch OS, it is entirely secure. No harmful third party applications. No common security exploits.
When your users are done with their work, they simply remove their USB from their device and call it a day!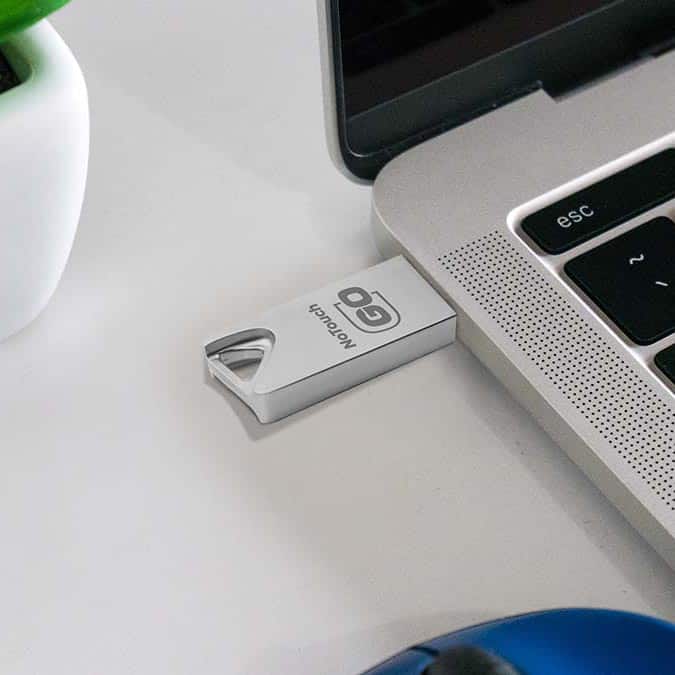 Working with Personal Devices and BYOD
The new, mobile workforce expects to access critical work information and applications from personal devices. This opens up a range of challenges to IT leaders.
NoTouch Go eliminates these hurdles by running on any and all personal devices – from the bare-bones Thin Client to the most cutting edge, high performance PC.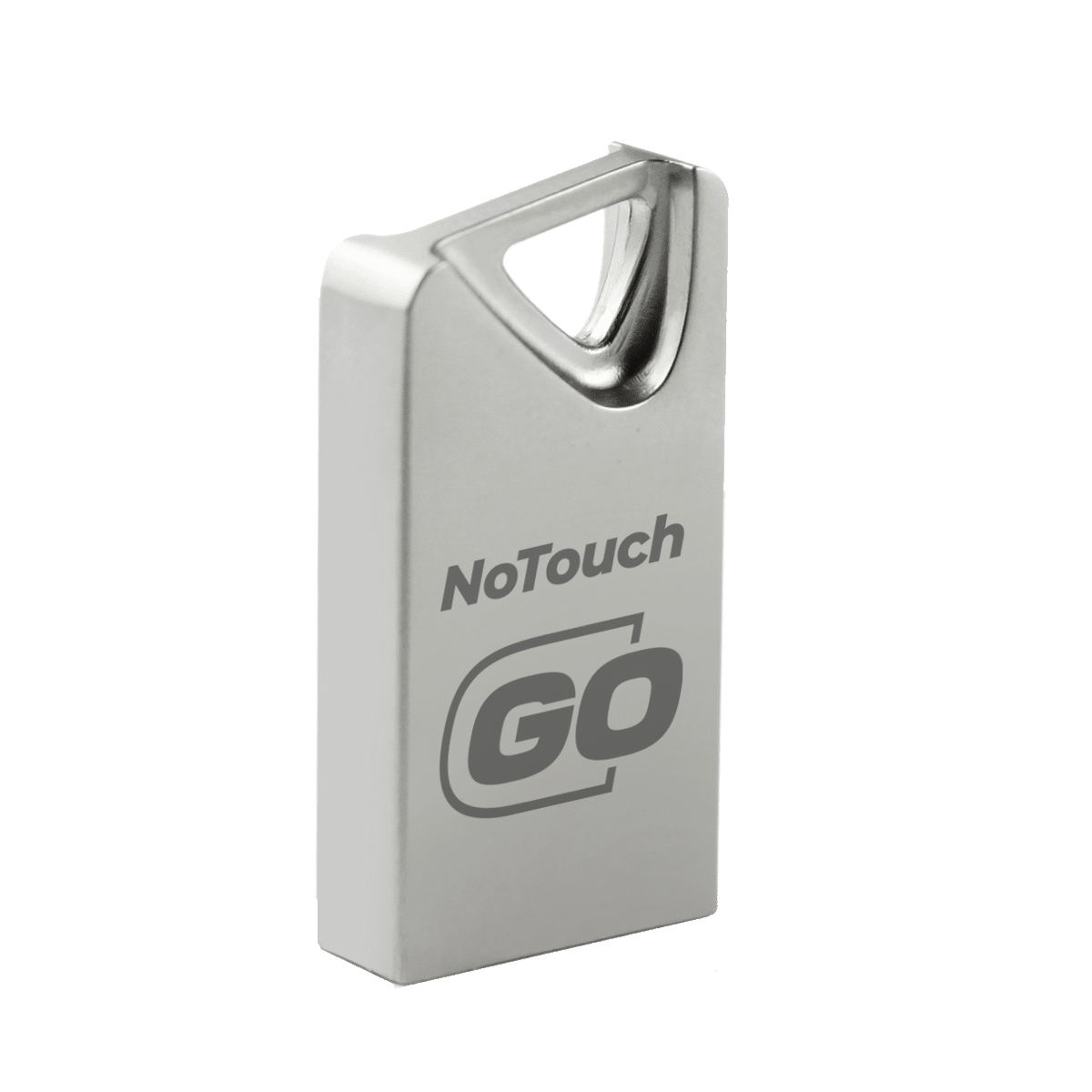 Instant Connectivity with Stratodesk NoTouch Center
IT leaders choose Stratodesk NoTouch Go because of its seamless integration with Stratodesk NoTouch Center. Once booted from NoTouch Go, the endpoint device is securely and automatically managed and configured via Stratodesk NoTouch Center. That's a mega-bonus, given NoTouch Center is the most powerful and secure endpoint management solution on the planet.
Simply plug it in, and instantly boot NoTouch OS. Because NoTouch is booted in "live mode", the underlying operating system of personal or work computers is not touched or harmed.
Perfect for Work from Home, Contractors & Freelancers, Bring Your Own Device And Remote PC Conversion!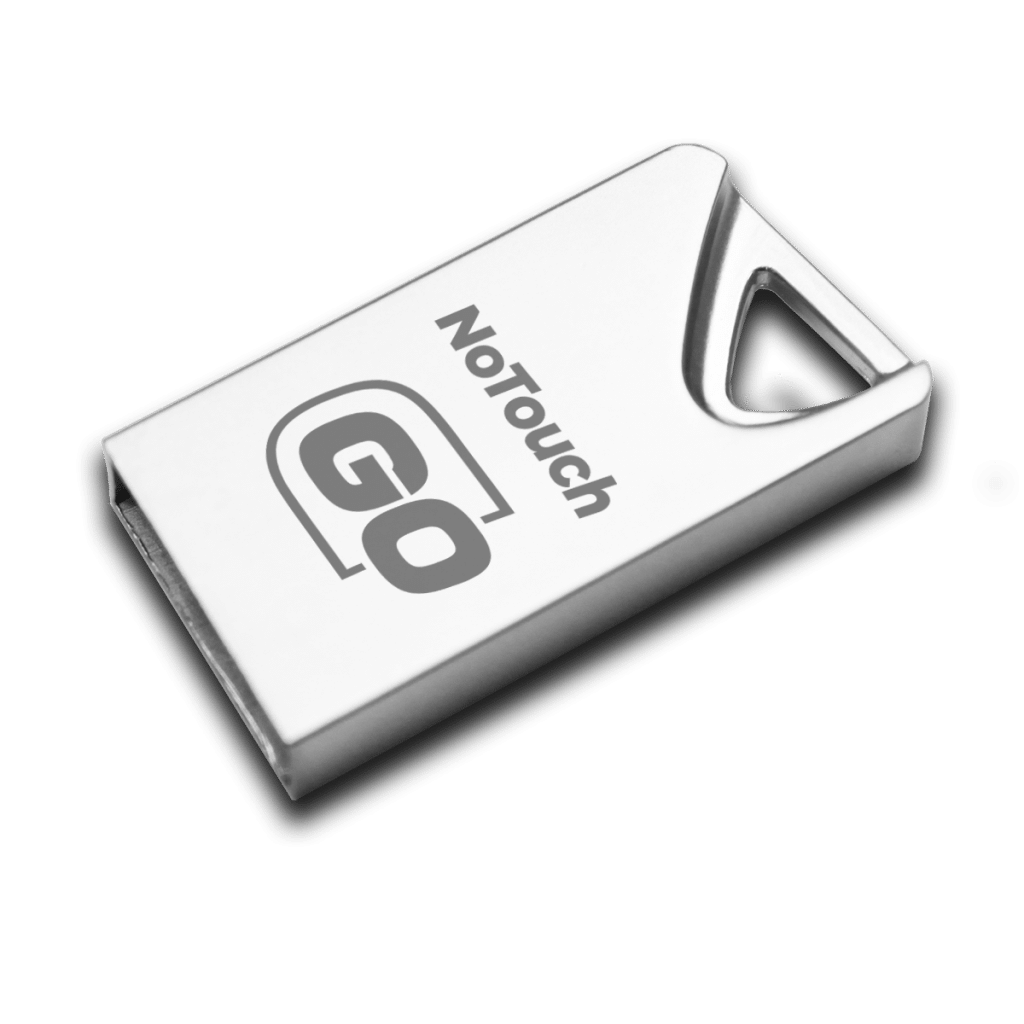 Video: How to use NoTouch GO
Convert any PCs, Laptop or Thin Client device into a Thin Endpoint – NoTouch GO is 100% hardware agnostic.
Rollout NoTouch Go onto thousands of devices instantly.
Supports healthcare critical features including Imprivata SSO, FUS, and Fingerprint Authentication.
Complete access to cloud hosted and server-based infrastructure –VMware View, Citrix Virtual Apps and Desktops, and more.
Repurpose new and existing endpoints into NoTouch OS –no capital purchase of hardware required.
Protect your secure digital perimeter with enterprise grade security immune to hackers, viruses and other security risks.
Enable BYOD via Live Boot from NoTouch Go – plug in, boot. Remove when done. No effect on the personal device!
x86 64bit, 64-bit support
Partners and Technology Integrations
Stratodesk has a large and ever growing family of leading technology partners. By working with so many, we are able to ensure the widest range of third party integrations and solve more use cases than any other solution on the market.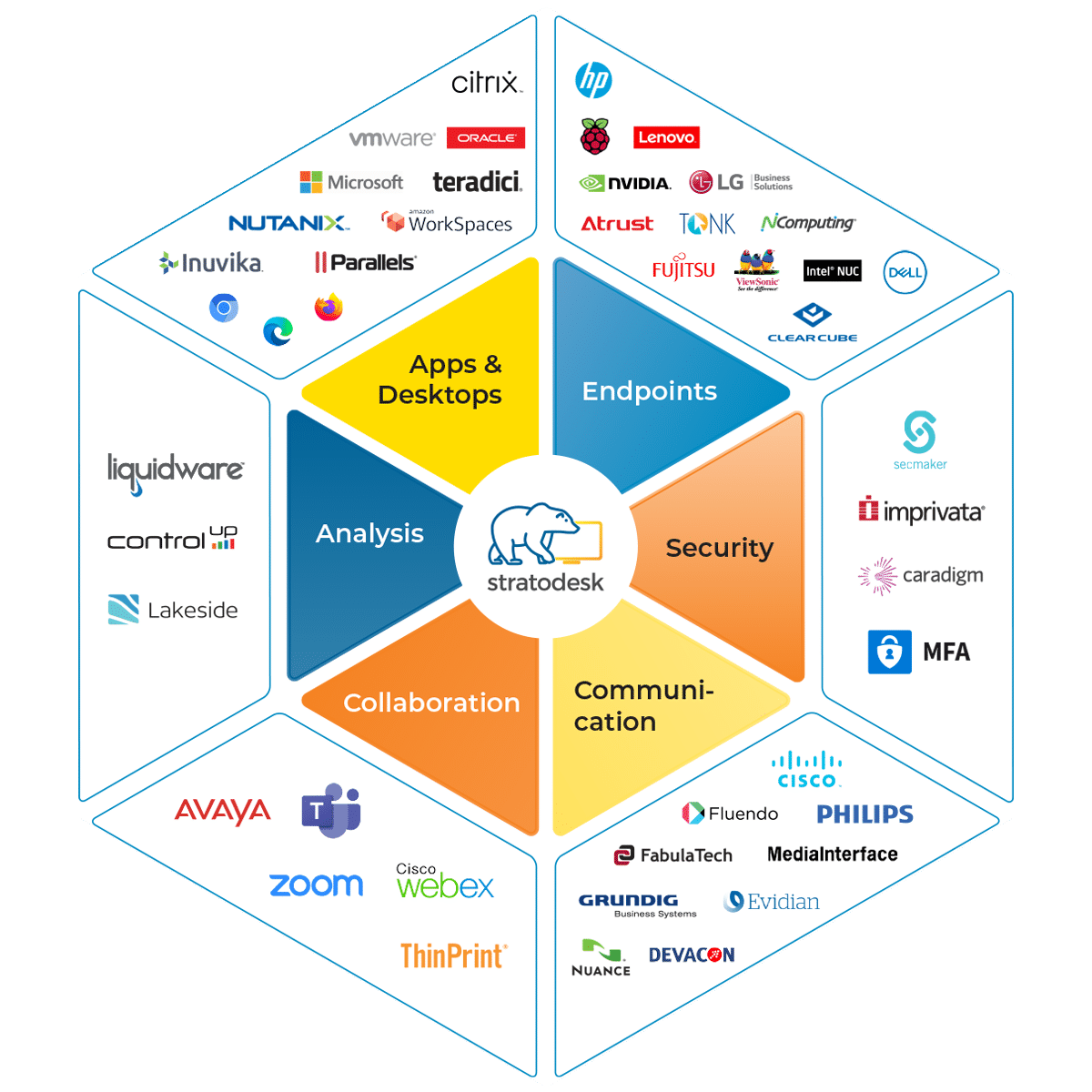 Resources
In this video learn how to use NoTouch GO. Enable your mobile workforce by giving…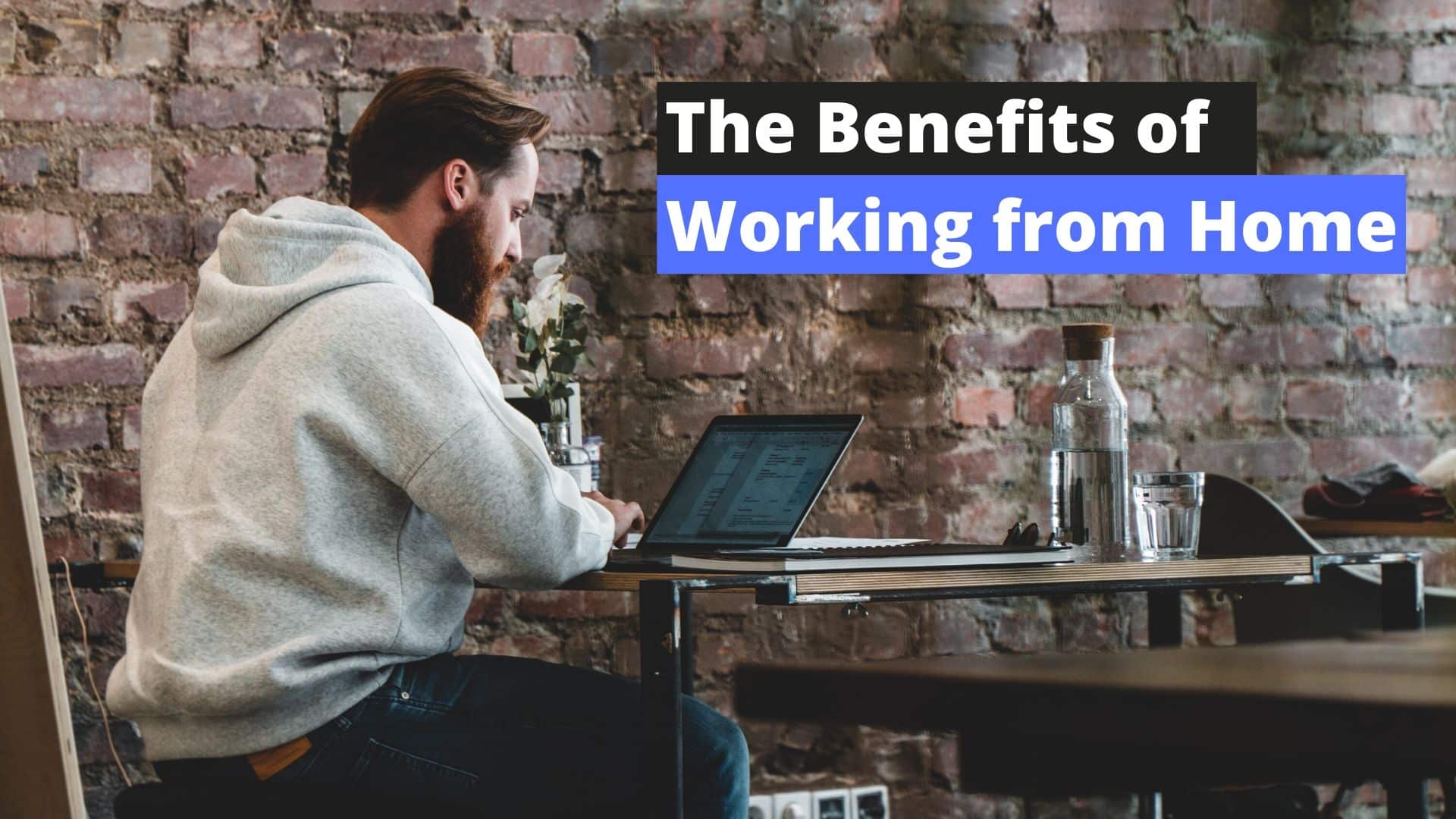 There are many benefits of working from home. When it comes to working from home,…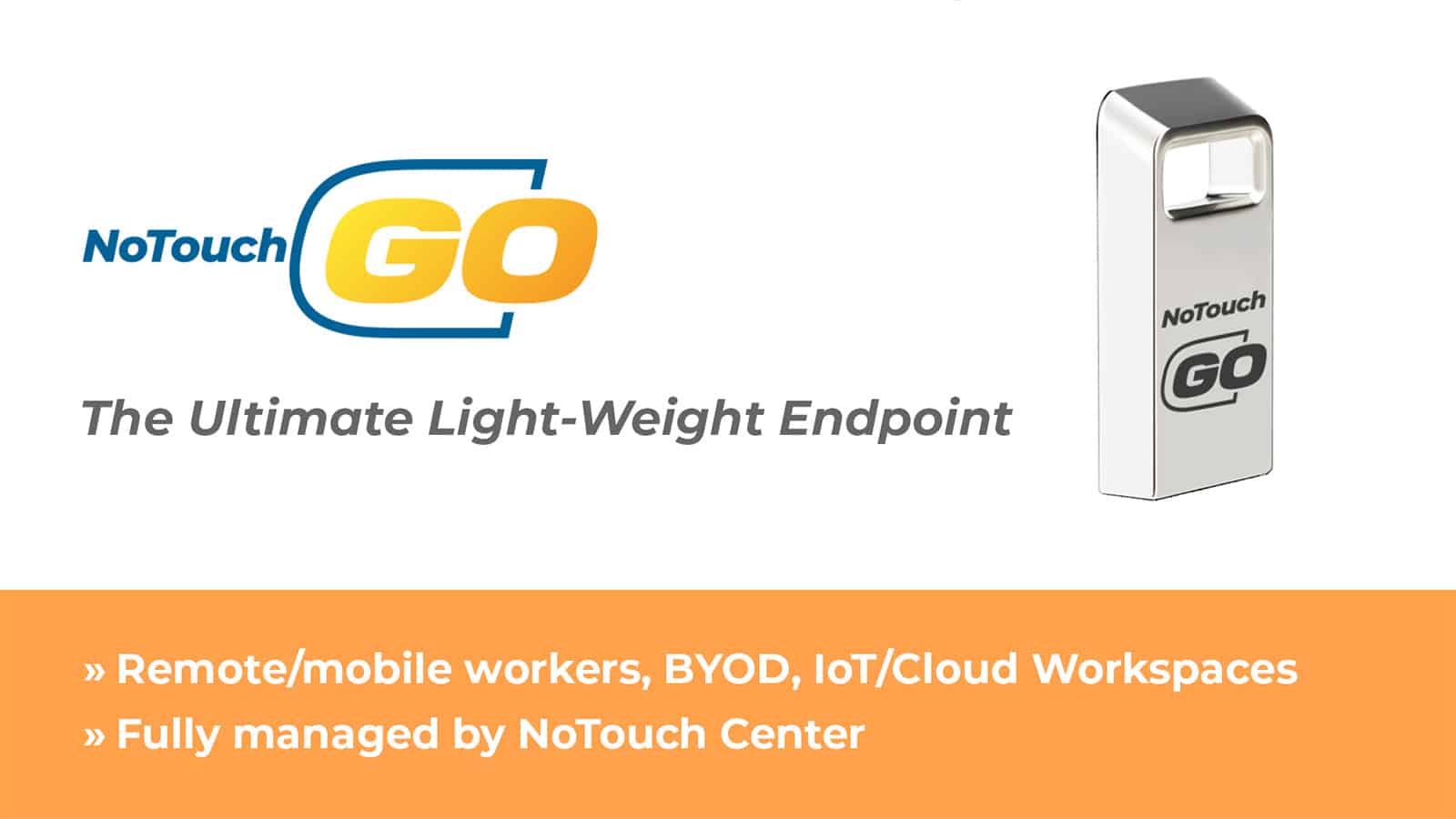 Stratodesk launches its brand new ultra-light-weight Thin Client endpoint device at Citrix Summit 2020. Take…
Subscribe to our newsletter: