Stratodesk Technical Information
Stratodesk NoTouch is an OS and management solution for x86 / x64 and ARM based endpoints (repurposed PCs and laptops, Raspberry Pis and Thin Clients) in support of multiple VDI and browser only environments. NoTouch Desktop migrates your existing Windows PC into a hassle free and easy to manage software based Thin Client with the latest client feature and capabilities already included in a convenient easy to centrally manage format.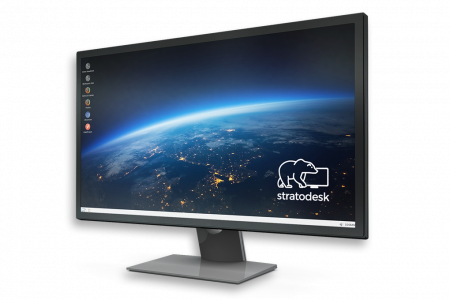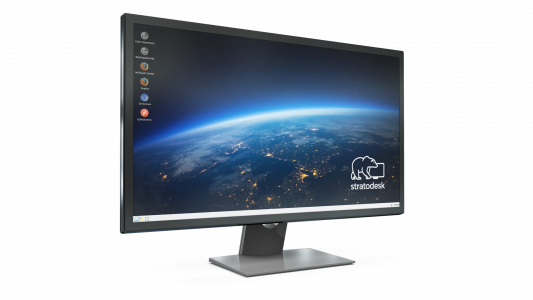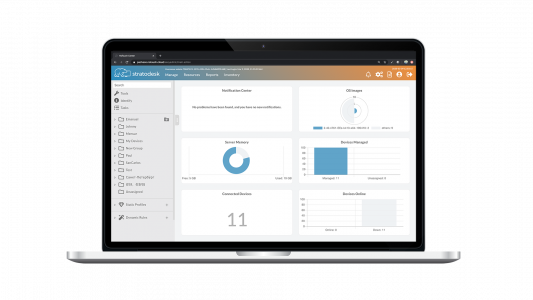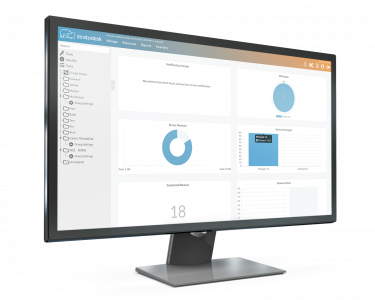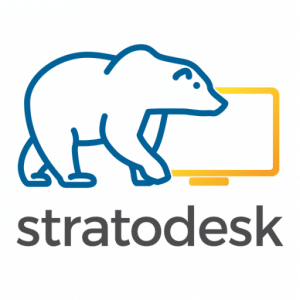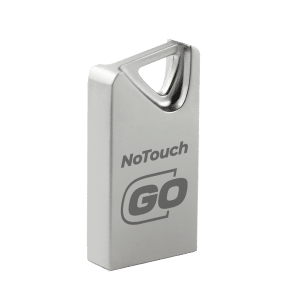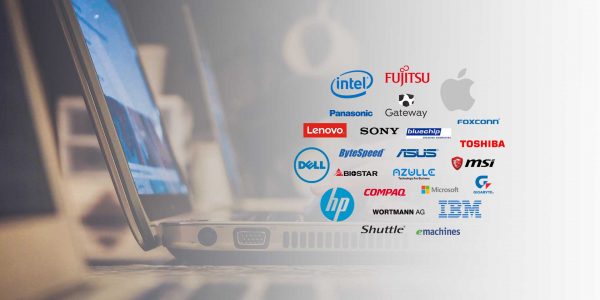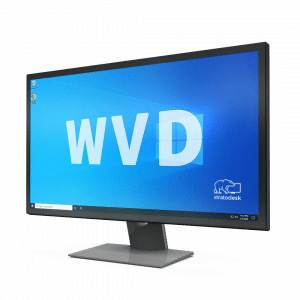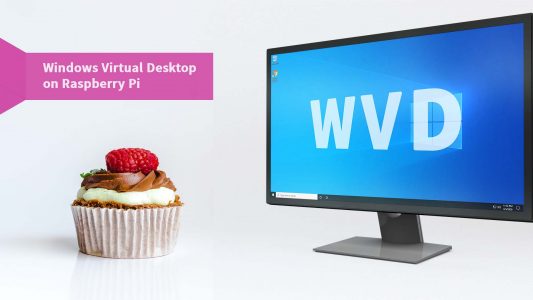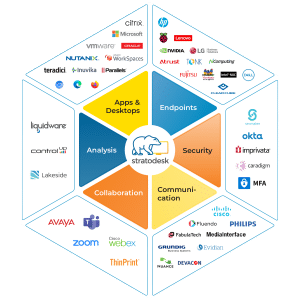 Stratodesk is redefining endpoint computing by delivering a simple endpoint solution for VDI, DaaS and IoT markets. Today's enterprises are moving beyond traditional desktops towards smart workplaces where the diverse network of endpoint devices will create interoperability and compatibility issues without a single unified endpoint solution. Stratodesk's cutting edge linux-based endpoint OS and management suite, NoTouch Desktop, is a next generation, hardware-agnostic solution that enables companies to cost-effectively manage their endpoints. Our solution works seamlessly across x86 / x64 and ARM based hardware products (including Raspberry Pi) to provide a unified platform for your endpoints. Our solution increases endpoint security, simplifies user experience and allows customers to maximize the benefits of existing desktop hardware (Laptops, Thin Clients, PCs and ARM devices) through PC Repurposing and provisioning. NoTouch Desktop comes with Client connection options for:
Amazon Workspaces
Chromium
Citrix Workspace App / Hub
FreeRDP
Inuvika
Microsoft Windows Virtual Desktop (WVD)
Mozilla Firefox
Nutanix
Parallels
Teradici PCOIP
VMWare Horizon View
And others
Small-footprint OS image for x86 / x64 and ARM based devices.
Various ways of deployment: installed on a hard drive, live from PXE/network, live from USB, live from CD-ROM
Retain your freedom and avoid vendor lock-in
Powerful and feature rich management tool (Linux based Virtual Appliance with PXE-boot solution included).
See release notes for latest client releases included
The endpoint OS and management solution for both x86 / x64 and ARM based devices
Repurpose existing hardware into secure, virus proof, and centrally managed Thin Client devices that can connect to your VDI environments out of the box and Hands off deployability.
With NoTouch Desktop you can:
Repurpose existing hardware – x86 / x64 and ARM based devices.
Extend the life of your existing hardware and secure your investment.
Get all the benefits of Thin Client computing without buying new hardware.
Save on management costs.
NoTouch Desktop works on PCs, laptops and x86 /x64 Thin-Clients and ARM based devices of all brands. It is the easy and cost effective way to make the transition to VDI.
Remove the need to house Windows on your devices.
Eliminate the need to pay for Windows anti-virus licenses, 3rd-party management licenses, or Windows updates when you switch to NoTouch Desktop.
Keep your clients up to date with NoTouch Desktop's easy and automated update features.
Leverage existing devices without needing to make additional capital purchases of hardware.
Benefit from the included endpoint management solution making desktop visits from support staff unnecessary.
NoTouch Desktop is a hardware agnostic endpoint repurposing and administration solution that consists of:
NoTouch OS, the minimal-footprint operating system that runs on both x86 / x64 and ARM based devices. It can run from USB sticks, network boot, CD-ROMs and your local hardware.
NoTouch Center, the central, automated administration solution for configuring, monitoring, updating, and remotely controlling your endpoints. Run NoTouch Center on premises or with our fully managed, Cloud based service, NoTouch Cloud. Including Work From Home NAT'd devices using Cloud Xtension
Does NoTouch Need Windows to Run?
NoTouch does not need Windows in order to run. It is a complete appliance based on Linux and is intuitive enough to use that system administrators don't need to have any OS or Linux skills to use it. Every aspect of the system can be centrally managed.
Run NoTouch side-by-side/dual-boot with Windows (we call it Live Boot).
Install NoTouch on a system's hard drive or flash drive, effectively wiping Windows out.
Run NoTouch inside a virtual machine in a Windows OS in order to provide a clear boundary between user-controlled Windows (BYOD – bring your own device situation) and company-controlled NoTouch.
What are the hardware requirements for NoTouch OS?
NoTouch OS runs on 99% of all x86 or x64 desktop hardware including Intel (desktop and Atom), AMD and VIA CPUs. NoTouch OS also works on ARM based devices, including the Raspberry Pi, and prevents hardware lockdown and keeps you free to incorporate the widest variety of devices.
How is NoTouch Desktop Installed and Deployed?
NoTouch can be booted in Live Mode (without touching the underlying OS) or installed on the device's hard disk or flash drive. Live Mode boot options include booting from USB or CD-ROM or using PXE (Network) boot. The same options can also be used to install and deploy NoTouch Desktop. Most of our customers use USB boot for testing purposes and take advantage of the PXE boot server when rolling out NoTouch onto thousands of PCs. For enterprises that need to install at scale, we also offer a MSI installer package that can be rolled out without any third party tools or user interaction.
NoTouch Desktop Benefits:
Convert any PCs, Laptop, Thin Client or Raspberry Pi device into a Thin Endpoint – NoTouch OS is 100% hardware agnostic.
Supports healthcare critical features including Imprivata SSO, FUS, and Fingerprint Authentication.
Repurpose new and existing endpoints into NoTouch OS –no capital purchase of hardware required.
Consistent and tailored updates to keep your VDI running smoothly.
Rollout NoTouch OS onto thousands of devices instantly.
Complete access to cloud hosted and server-based infrastructure –VMware View, Citrix XenApp/XenDesktop, and more.
Protect your VDI with enterprise grade security immune to hackers, viruses and other security risks.
Mange your VDI ecosystem of thousands of devices –laptops, PCs, Thin Clients and Raspberry Pis.
Run NoTouch Center on premises or from the Cloud via our fully managed, Cloud based service.
Most Virtual Desktop / Cloud desktop client solutions (Citrix / Microsoft / VMWare)
Cloud Services
Virtual Infrastructure
Supported OS
Linux
Solution Areas
Digital Workspace
As with any advanced software solution, fast and reliable support is a must-have for enterprises and organizations of all shapes and sizes. But every organization has different support requirements. In order to meet these requirements as specifically as possible, Stratodesk offers varying support tiers, Bronze, Silver, Gold and Platinum, ensuring any organization can get the right level of support it needs to ensure a secure and powerful endpoint deployment.
Support Feature/Level
Bronze
Silver
Gold
Platinum

Number of Incident/Case Submission

Unlimited

Unlimited

Unlimited

Unlimited

NoTouch OS Updates and Upgrades

✔
✔
✔
✔

NoTouch Center Updates and Upgrades

✔
✔
✔
✔

Web-Based Support

✔
✔
✔
✔

Access to Knowledge Base

✔
✔
✔
✔

Flexible Callback Option

✖

✔
✔
✔

Remote Access Support

✖

✖

✔
✔

Post Deployment Onboarding Session

✖

✖

✔
✔

Priority Level 2 Support Escalation

✖

✖

✔
✔

Phone and Email based Support

✖

✖

✔
✔

Support via Remote Access

✖

✖

✔
✔

Ticket Monitoring

✖

✖

✔
✔

Priority Escalation

✖

✖

✔
✔

Designated Support Contact

✖

✖

✖

✔

Roadmap Session

✖

✖

✖

✔

Technical Webinars

✖

✖

✖

✔

Quarterly Cadence Reviews

✖

✖

✖

✔

Enrollment in Customer Advisory Panel

✖

✖

✖

✔

Number of Named Account Personnel

1

3

5

Unlimited

Non-Critical Typical Response Time

3 Business 

Days

2 Business Days

1 Business 

Day

1 Business Day

Critical Typical Response Time

Same Business Day

Same Business Day

2 Business Hours

1 Business Hour