We're hard at work here at Stratodesk to make your VDI a better place. Not only do we create the world's #1 easiest to use endpoint OS and management solution for the enterprise, we have a lot of fun doing it! In order to share with you more of what we are up to, we got together to create a video showcasing some of our newest innovations. The video will be released soon and you can get a link to it from one of our many social media channels.
What can you expect to see in the video?
Our San Francisco Office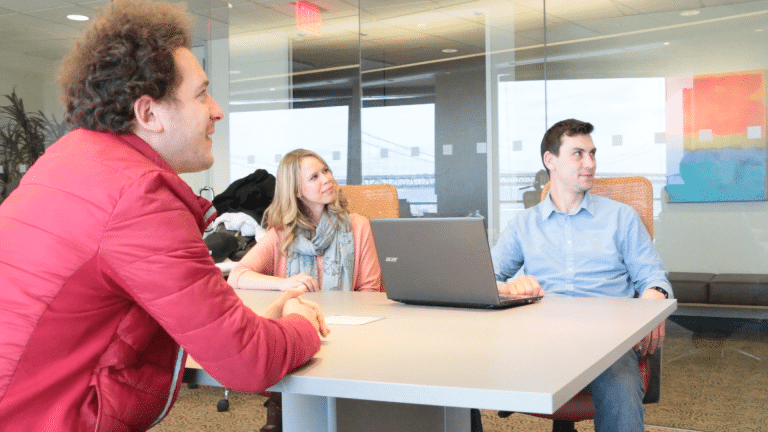 We have a great view from our office located here in the SOMA district of San Francisco, California. We're ecstatic to be working out of the San Francisco office, located at the center of one of the top places for the hottest new tech innovations.
Not only is San Francisco a great city to work in, but it attracts some of the best talent from all around the world. And our staff were excited to be featured in our video.
There Was a Bear…
Those of you already familiar with Stratodesk will know that we are famous for our bear. He's made an appearance already at trade shows and some of you have met him. But most recently, he's also starred in our latest film. He's a really smart bear, and all though he does get a little warm sometimes down in sunny California away from the polar ice caps, it's still pretty fun for him to get out for a day and come into the office to join for some filming.
Our polar bear is perhaps our biggest fan of NoTouch Desktop. When asked about his favorite features, he said that he loves how NoTouch Center lets him easily manage thousands of computers at once, all from one browser! He also is a fan of how easy it is to rollout NoTouch OS onto thousands of PCs instantaneously using Stratodesk's virtual appliance
The Video will Feature the new Citrix Ready workspace hub by NComputing and ViewSonic
Stratodesk is partnering with Citrix, NComputing and ViewSonic to create the world's first ever, enterprise grade, raspberry pi endpoint solution. Called the Workspace Hub, it will come with all the features that you would expect from a truly enterprise grade Thin Client –H.264 decoder, Dual View, Skype for Business and more. You can get the Workspace Hub from either ViewSonic or NComputing.