This week, Stratodesk is in Tel Aviv, Israel, for the Yael SmartSoft Conference. Hernan Contreras, Sales Director at Stratodesk, presented Stratodesk's flagship product, NoTouch Desktop, to Yale SmartSoft customers and partners, including Imprivata, BeyondTrust, and Pcysys.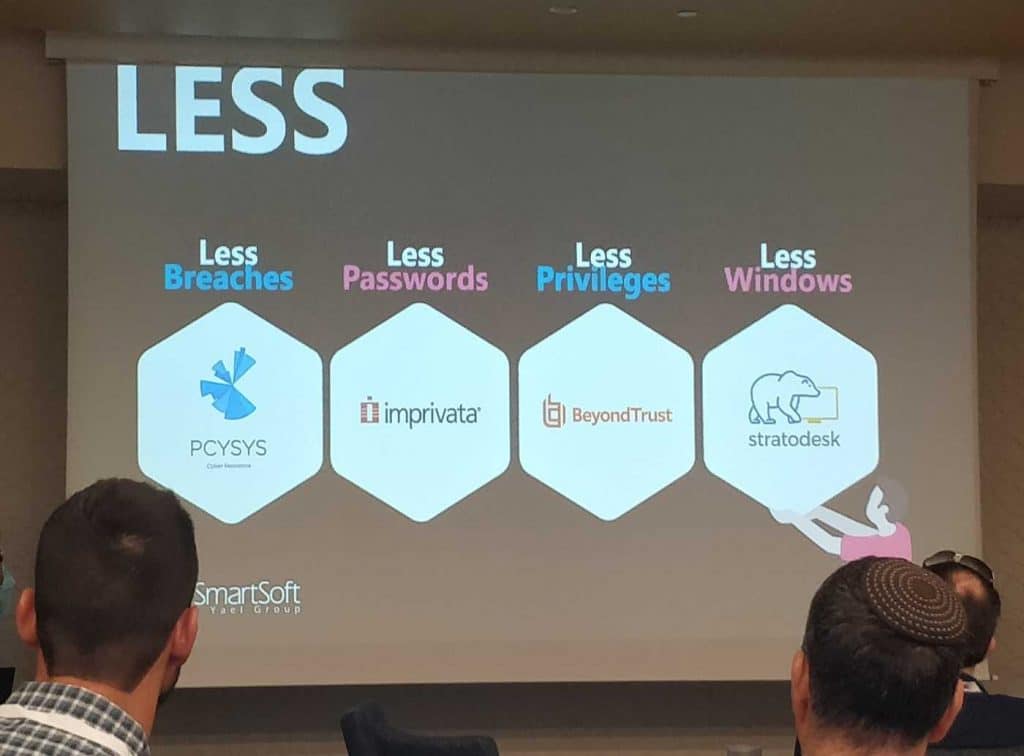 Our presentation focused on how Stratodesk allows customers to get the most out of their VDI environment by foregoing Windows and instead allowing them to use a powerful, Linux based solution. Not only does NoTouch OS prevent against third party applications it also allows system administrators and IT managers to manage all of their endpoints from one central location.
Yael SmartSoft Conference 2019 – Stratodesk Software for Healthcare VDI
Stratodesk software is the ideal solution for healthcare. In healthcare VDI, the highest degree of security is met with expectations around the highest degree of flexibility as well. Thanks to laws regarding how patient data can and cannot be stored, accessed etc…and the ever pressing concerns of the hospital, where software and technology that saves time is tremendously important, hospitals set an almost impossibly high bar for their VDI solution provider.
To help meet this bar, Stratodesk software runs with most major VDI providers. It makes sure that endpoints are secure, it allows for real time overview and tactical monitoring, and more. Inevitably, managing all of your endpoints with a few clicks of your mouse will save your healthcare organization time and money. You no longer have to spend countless IT hours on updating or maintaining thousands of endpoints across multiple remote sites.
Stratodesk software also lets healthcare providers get their best work done from anywhere. As providers move about the hospital, they must be able to access their session from any device using nothing more than a badge tap.
Stratodesk Works with Imprivata to Deliver Healthcare Necessary Features
Stratodesk software enables badge tap, single sign on and works with powerful third party applications closely in order to deliver the optimal work experience to providers. By partnering with Imprivata, for example, we provide your secure digital, healthcare perimeter with the best in class features thanks to our solution which has one of the most complete integrations of Imprivata on the market.
Download our white paper or our free trial and find out how Stratodesk software solves advanced challenges facing healthcare VDI.
See you next year at Yael SmartSoft 2020.