This is article was updated on June 18, 2020 to reflect latest changes.
Did you ever dream of a zero-install and easiest-to-use option to run NoTouch Center and an enterprise-grade PXE boot stack for NoTouch Desktop? This has become reality! Stratodesk Virtual Appliance is a 64bit Linux-based Virtual Appliance (VA) preconfigured to run in VMware ESXi, Citrix XenServer, Microsoft Hyper-V and various desktop/workstation products.
Stratodesk offers various deployment methods in order to streamline installation and get your NoTouch endpoints up and running with minimal interference. PXE boot is a way to boot computer systems from the network instead of a local disk. It's also a great method for rolling out NoTouch to a large number of devices instantaneously.
For NoTouch installations of any size, the Stratodesk Virtual Appliance acts as a smart endpoint computing hub:
NoTouch Center is hosted on this machine, ready to run, no external database necessary
A PXE boot environment allows for instant booting of PCs and TCs with NoTouch
Client OS images are hosted on the machine for both update distribution and network boot
After booting it up in your hypervisor you can set basic network configuration in the hypervisor console: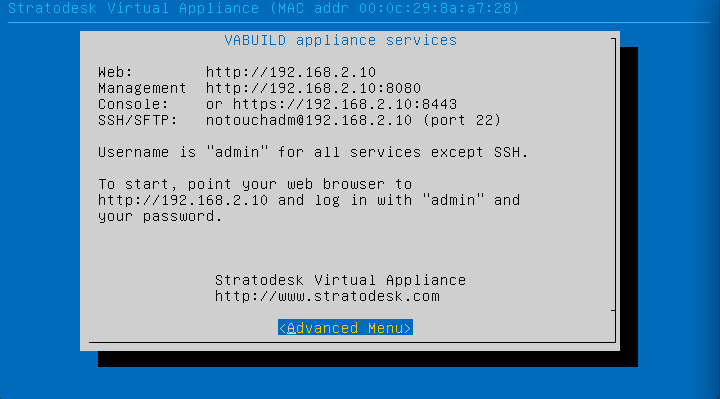 After that, all interactions are done easily with your web browser: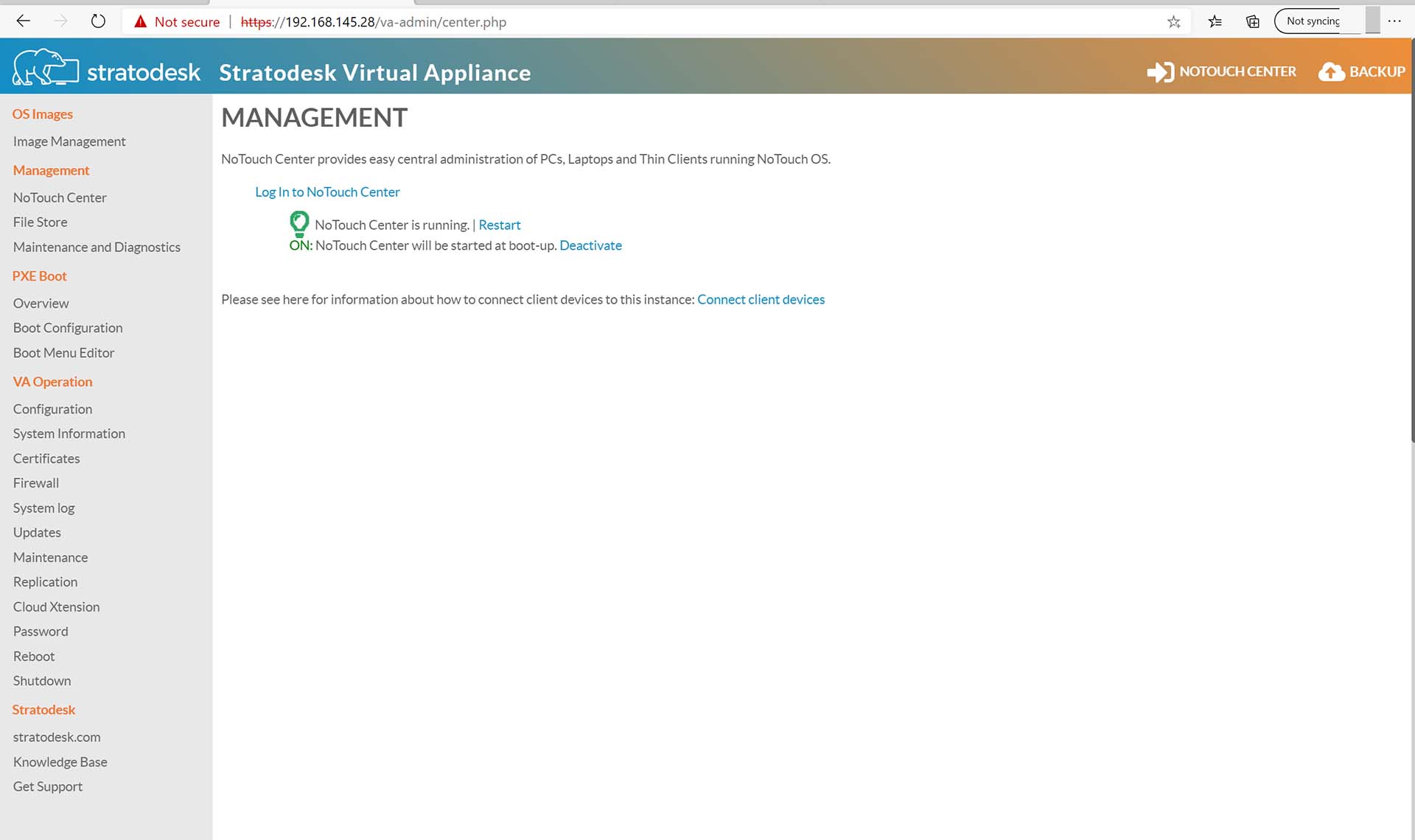 The Stratodesk Virtual Machine is an add-on to the unique NoTouch™ platform and available to subscribed customers. NoTouch Center will continue to be available as a Windows-based application (deprecated), besides being part for all future Stratodesk Virtual Appliance builds.
Please log in to www.stratodesk.com/login to download.
If you have any problems or questions on how to update to this release please contact [email protected]