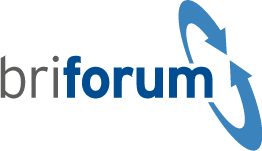 Visit Stratodesk at BriForum 2012 (July 24-26) at the McCormick Place
Briforum 2012 brings together thought leaders and industry leaders and is the only event dedicated to desktop virtualization, VDI, application virtualization, Remote Desktop Services, and the consumerization of IT. We had a great show last year and we are looking forward to be a silver sponsor and sponsor of the internet lab again.
At the event, Stratodesk will showcase our newest version of NoTouch Desktop, the hardware and vendor agnostic PC and thin client repurposing software. NoTouch Desktop software will be also powering the Internet lab at the show site. See NoTouch in action at the Internet lab on hardware of HP and Wyse.  We will show you how enterprises can save on hardware costs when switching to a VDI or Cloud environment and achieve a lower Total Cost of Ownership (TCO) and less management and licensing costs with NoTouch Desktop. Connect with us at booth #14 or the Internt lab and talk to our team!
We are very proud to welcome our Technology Partner, cloud desktop pioneer, Desktone as our guest at the Stratodesk booth. We will demonstrate live how to make desktops easy, economical and effective – with NoTouch Desktop as your local OS on any hardware connecting to a virtual desktop hosted by Desktone. Check out NoTouch Desktop and the Desktone cloud in the Internet lab at the show!
Visit is at booth #14 and the Internet lab on the Solutions Pavilion Floor and gain insights on how to reuse your hardware and manage your client network easily and intelligently.
If you're not able to come to Chicago, you may still participate what we and Desktone are up to at the show:
Check out some pictures from last year: http://www.flickr.com/photos/brianmadden/sets/72157627225722224/
Visit www.briforum.com for more details.