With the VMware Explore Europe 22 event upon us, we're excited to showcase in Barcelona all of our award-winning solutions for the cloud and digital workspace.
The Stratodesk solutions certified for VMware Horizon 8 version 2206 will include everything from Raspberry Pi 4 computers to Azure-based VMware Horizon deployments.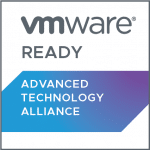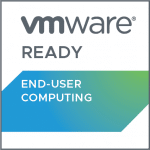 2022 marks the twelfth consecutive year that Stratodesk solutions are certified "VMware Ready," giving IT teams greater flexibility and confidence in deploying cloud-ready workspaces based on VMware and Stratodesk. In fact, Stratodesk was crowned the Winner of the Security, Networking and Edge award at VMware Explore USA 2022 by TechTarget.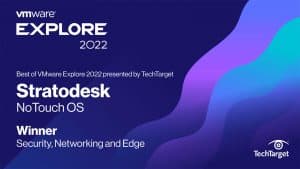 The industry validation of Stratodesk's ease of use, scalability, flexibility, and superior user experience in VMware Horizon environments is a key reason why European customers like Sidel in France and channel partners like MightyCare Solutions in Germany choose to work with us.
"MightyCare and Stratodesk are dedicated to technology freedom, customer experience and simplicity. We partner with Stratodesk because the flexibility and power of the NoTouch endpoint OS suite practically eliminates the entry barrier for cloud workspaces," said Peter Rudolf, CEO at MightyCare Solutions.

"There's nothing more simple for customers than being able to provision a thin client using the cloud, web or even a USB stick and control it as a secure, managed asset through the cloud or on-premises."
Find Stratodesk at VMware Explore Europe Booth #605
You can meet up with Stratodesk product experts for demos in booth #605 or join us for the expo hall crawl and other activities. Attendees can register at our booth for a chance to win a €750 Amazon gift card.
You can also learn more from the Stratodesk NoTouch Product demos of VMware Horizon 8 version 2206. We'll walk you through all the ways you can successfully deploy Stratodesk and VMware in multiple environments including:
VMware Horizon on Microsoft Azure Cloud
VMware Horizon Ready Raspberry Pi 4 devices
LG All-in-One Thin Client for Healthcare
Amulet Hotkey DX1600 thin client connections through PCoI ControlUp Edge DX integration
The hybrid workforce is here to stay and VMware and Stratodesk will continue to innovate to make it easy to work securely from anywhere on any device that suits you. See you in Barcelona!