With the end of Windows 7 support coming up rapidly (the deadline is January, 2020) it makes more sense than ever for enterprises and IT managers across every industry to rethink their VDI endpoint solution. While for some this may be the death knell entirely for Windows operated endpoints, others are still unsure about the best way to power and manage their devices. They are looking to the Cloud to host desktops, and alternative operating systems that solve modern challenges –chief among them, the need to enable their users to get their best work done from anywhere.
The Problem with Windows
There's a reason why enterprises around the globe are switching away from the Windows lockdown approach to end user computing. Too much hassle, expenses and headache are some of the main reasons why IT leaders are seeking solutions like Stratodesk NoTouch Desktop to power and manage their endpoint devices. In a VDI scenario where Windows is still being deployed, you have the problem of high costs and expenditures arising from malware and antivirus contracts, and countless IT resources being redirected towards updating and maintaining endpoint devices. IT managers, system administrators and C-Suite executives across the board know and even expect that there to be a better solution.
End of Windows 7 Support
Is the end of support for Windows 7 a big deal? You almost don't have to ask. IT leaders know that it will have a major impact on their VDI deployments. In fact, of all Windows deployments, as many as 40.88% are still relying on Windows 7 and have not yet migrated to the latest version.
If you are one of the many, many IT leaders considering the impact Windows 7 end of support is going to have on your business and its productivity, then you are also one of the many who are probably already looking into what alternatives are available to you.
A New Way to Provision Virtual Desktops
What's more, major VDI providers are quickly taking the dive into delivering cloud hosted desktops. Cloud desktops are a competitive and alluring option for many enterprises that may not benefit from the most robust features of a full VDI deployment. As discussed in a previous article on this blog, cloud desktops enable enterprises to put much of the heavy lifting involved in VDI off onto the service provider. This unlocks massive savings benefits. Savings benefits that tinkering with locally installed Windows operating systems can quickly derail and become unmanageable.
Stratodesk is an ideal complement to DaaS deployments, as our management solution is available in the Cloud (NoTouch Cloud) and our NoTouch OS allows you to forgo the Windows problem. That's right. With Stratodesk NoTouch OS, you don't need Windows on any of your devices.
With the many advantages of DaaS, it's no wonder that the Desktop as a Service market share is expected to grow exponentially as we head into the 2020s.
The Need for Remote Work Outpaces Windows
Lastly, modern organizations are looking for a solution that enables them to empower their employees to work from anywhere. This is productive for several reasons. To begin with, the global talent crunch phenomenon – or the inability of employers across the board to entice and hire knowledge workers – has created a new need for remote work. This is not only to add working from home as a perk, but to solve a real talent shortage as professionals head from city centers to locations around the world – rural, urban, and suburban.
Simply put, Windows does not cut it in a complex, flexible work scenario. Instead, it only adds to complexity. Precious IT resources are redirected towards aiding and assisting remote workers with devices that they have little insight into. System administrators are also totally in the dark in terms of whether or not endpoint devices are compliant with security standards and policies, and have trouble ensuring adequate software licensing.
The list of challenges goes on.
A Close Collaboration with Citrix Enables A Solution for Remote Work
Luckily for organizations everywhere, a close collaboration between Citrix and Stratodesk enables enterprises to leverage the full power of a virtual desktop and/or cloud desktop deployments. The Citrix and Stratodesk joint success story is really 15 years in the making, dating back to one of Stratodesk's first customers, Travel Europe, who to this day still uses a combination of Stratodesk software and Citrix Virtual Apps and Desktops.
Other production environments that saw huge gains from the synergy between the two companies include LGL Recycling, with IT efforts led by Nick Casagrande. With the help of Stratodesk and the Citrix Ready workspace hub, LGL Recycling was able to streamline endpoint computing across their entire infrastructure, including remote workers, reduced PC and endpoint update time, and dramatically cut basic PC costs.
In fact, a recent white paper from both Citrix Ready and Stratodesk highlight just how important their collaboration is for solving the challenge of remote work with a combination of Stratodesk NoTouch Desktop, intelligent digital workspace solutions from Citrix, and the Raspberry Pi based Citrix Ready workspace hub, available from ClearCube, NComputing, and ViewSonic.
Stratodesk Aligns with VMware to Empower VDI
Stratodesk also has a close working relationship with VMware, enabling customers access to virtual desktops with PC-like experience via the Blast Extreme and PCoIP protocols. Take, for example, South County Health, who used a combination of Stratodesk Software and VMware Horizon to achieve incredible cost savings – cutting their budget almost in half!
Thanks to NoTouch Desktop, SCH found a solution that not only helps them defer hardware replacement costs until they are truly necessary, but also provides comprehensive support for the existing desktop hardware and mission critical peripheral devices presently used in the healthcare organization's IT infrastructure. South County Health now has over 400 NoTouch Desktop licenses in use throughout its 15 locations.
Looking Beyond the End of Windows 7 Support
With Windows 7 support on the way out, there has never been a better time to invest in a new endpoint OS and management solution for your VDI or DaaS deployment. For more on what makes Stratodesk the logical choice to replace Windows, try our software for free.
About the Author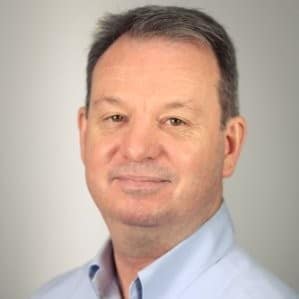 Rich Severson has been a member of the server based and end user computing industry for more than twenty years. Outside of work, he spends most of his time with his family enjoying the benefits of the exciting music scene in Nashville, TN. Learn more about him on our blog.