Stratodesk is the very first company to present a full-fledged and completely ported version of its thin software solution for a future generation of thin clients. These new devices are based on ARM/SoC (System-on-Chip) technology, a platform that was introduced by Citrix last fall under the name Citrix SoC/HDX initiative, and is specifically optimized for enhanced multimedia performance.
Stratodesk, benefitting from many years of experience in the field of Server-Based-Computing and desktop virtualization, completely adapted its thin software NoTouch Desktop to this particular platform. In addition to only running NoTouch Desktop on ARM/SoC hardware, these future devices can already be managed remotely via Stratodesk's cross-platform management solution NoTouch Center. This enables customers to handle the administration of all their NoTouch desktop devices with ease, regardless of the specific platforms. Stratodesk has recently demonstrated the complete solution live in San Francisco running on a SoC/ARM developer board of Texas Instruments.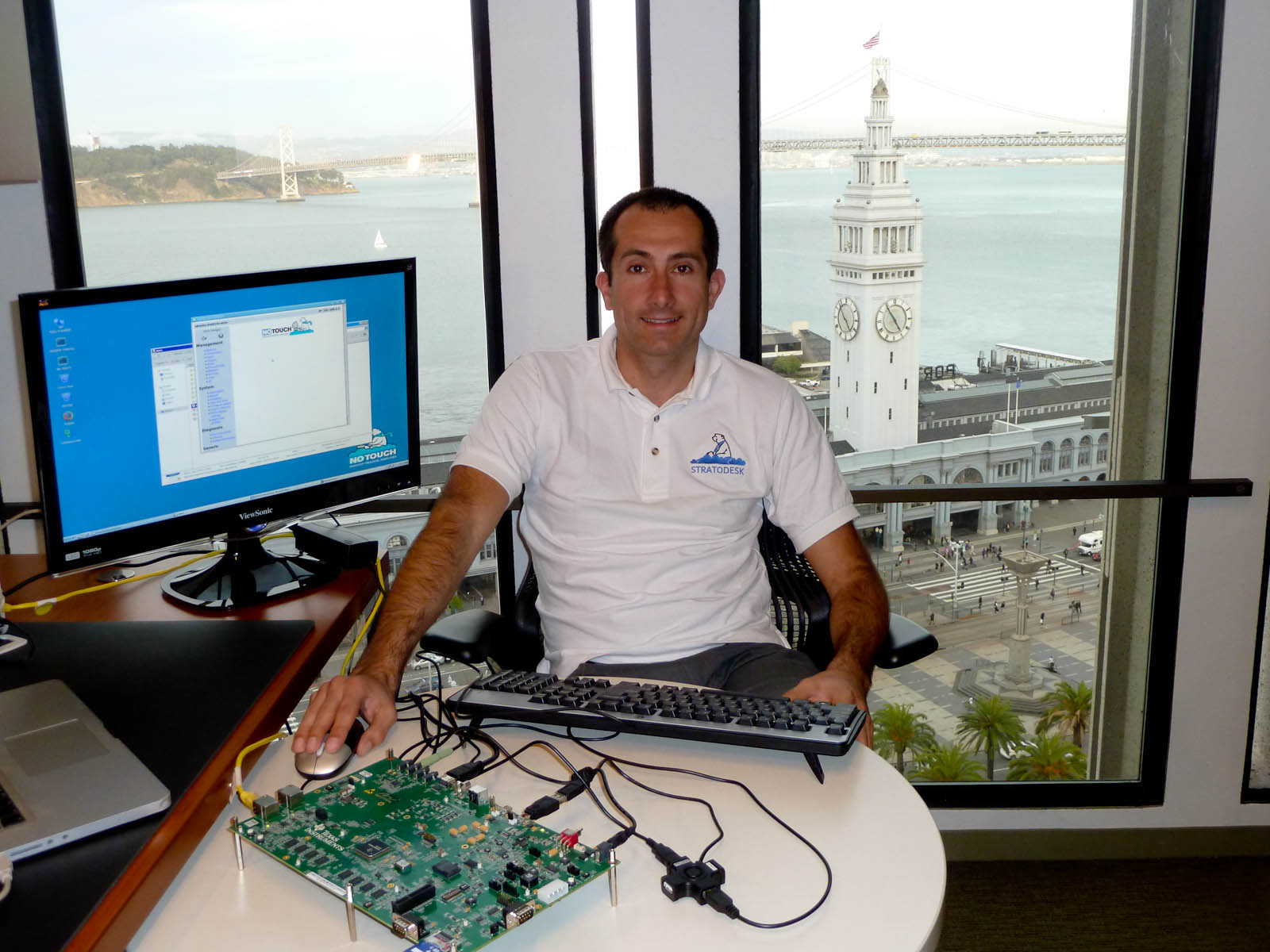 The ARM/SoC technology enables high multi-media performance including high-end graphics and video capability due to Citrix HDX. This high level of multimedia performance offers new possibilities for virtual applications on various endpoint devices. Further advantages of ARM systems are the energy efficiency compared to other chip designs and the small size.
"The System-on-Chip initiative of Citrix is about to revolutionize the virtualization and thin client segment", explains Emanuel Pirker, founder and CEO of Stratodesk. "This technology offers new and exciting possibilities. We at Stratodesk took our chance: We adopted our technology with fast and dedicated R&D work and close cooperation with hardware manufacturer Texas Instruments to ensure a maximum on future security and flexibility. We are very happy to present our customers and potential customers this solution today – long before the first devices will come on market. Our customers have made the right decision with Stratodesk, now and in the future."