Run NoTouch Center and an enterprise-grade PXE boot stack for NoTouch Desktop.
Stratodesk Virtual Appliance is a 64bit Linux-based Virtual Appliance (VA) preconfigured to run in VMware ESXi, Citrix Hypervisor (XenServer), Microsoft Hyper-V and various desktop/workstation products.
For NoTouch installations of any size, the Stratodesk Virtual Appliance acts as a smart endpoint computing hub:
NoTouch Center is hosted on this machine, ready to run, no external database necessary
A PXE boot environment allows for instant booting of PCs and TCs with NoTouch
Client OS images are hosted on the machine for both update distribution and network boot
The Stratodesk Virtual Machine is an add-on to the unique NoTouch™ platform and available to subscribed customers.
Click on the free trial button and instantly download our solution
Resources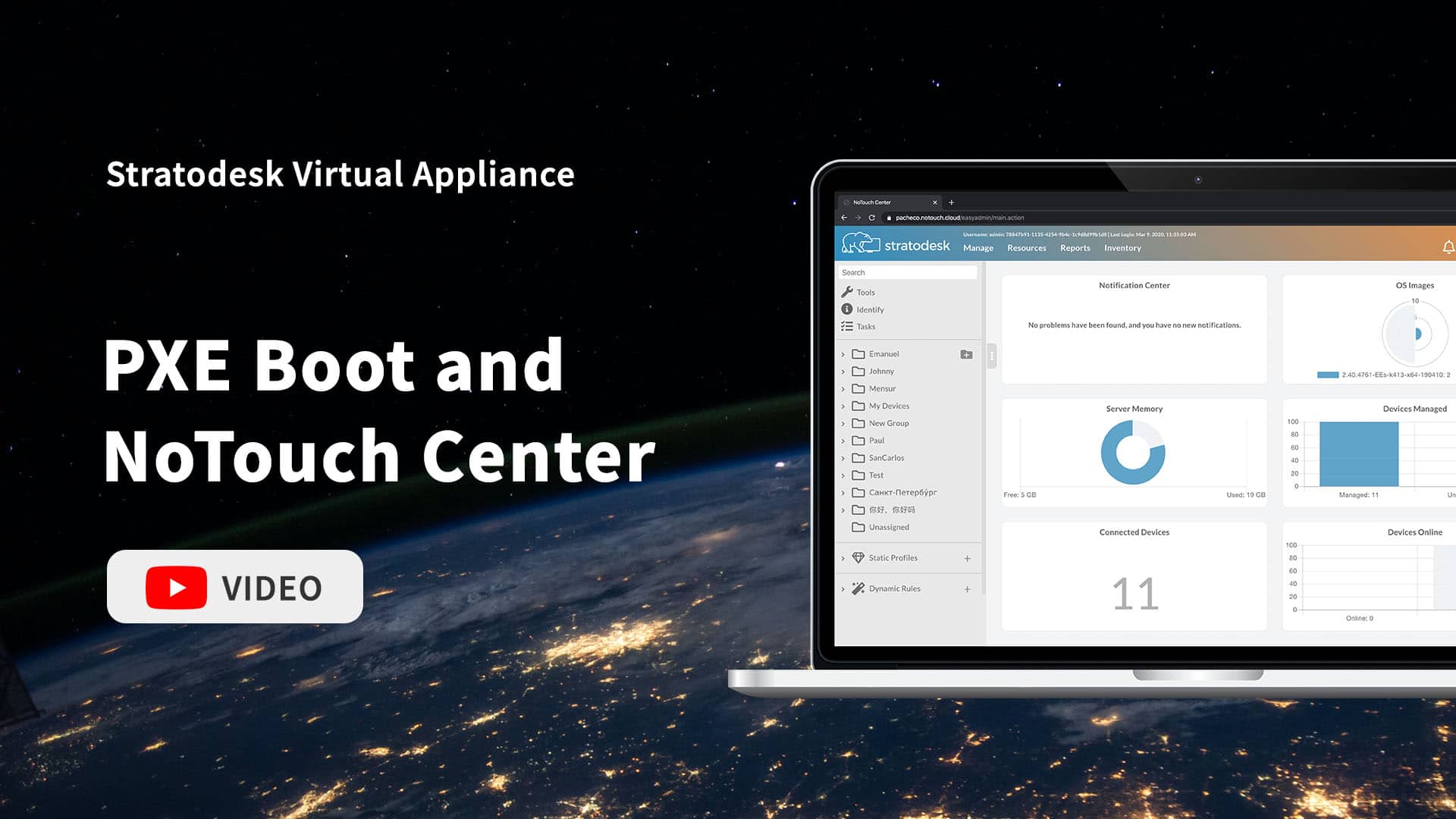 This is article was updated on June 18, 2020 to reflect latest changes. Did you…
NoTouch Desktop is the advanced endpoint OS and management solution for your preferred VDI or…
In this article from Stratodesk Sales Engineer, Paul Craddock, learn how to import Stratodesk Virtual…
Subscribe to our newsletter: