What is the Citrix Ready workspace hub?
Stratodesk is the pioneering software provider for the Citrix Ready workspace hub. Available from both NComputing and ViewSonic, also referred to as the RX420 (HDX) and SC-T125 Pis respectively, the workspace hub stands at the zenith of innovative technology and design. The workspace hub is built on the Raspberry Pi platform, making it secure, affordable and compact. Meanwhile, it is Stratodesk's software that makes the workspace hub a truly disruptive IoT endpoint for the enterprise.
Stratodesk NoTouch OS, the OS of the Citrix Ready workspace hub, includes Citrix Workspace app directly out of the box for seamless connection to Citrix Workspace. Also fully supported on NoTouch OS is session roaming, QR code login, WiFi & Bluetooth, and Imprivata and Caradigm support.
Experience Citrix Casting Only on the Citrix Ready workspace hub
The Citrix Workspace Hub, built on the Raspberry Pi 4 and powered by NoTouch OS, antiquates Desktop PCs and desk phones and supports Citrix Casting and Session Roaming. Take advantage of Citrix Casting/Wireless Docking capabilities with Mac, iOS, and Android to seamlessly roam Citrix sessions from a tablet or mobile device to any workspace station.
Enterprise Grade Endpoint 
Fully optimized with Citrix HDX technology, the Workspace Hub is the enterprise grade endpoint device of choice for your VDI. Complete with Dual View, Skype for Business and H.264 decoder, the Workspace Hub is changing the way we think of end user computing.

The Workspace Hub supports Badge Tap-In, Fast User Switching, and Secondary Authentication via Imprivata.
Complete with Citrix Casting, the Workspace Hub integrates into Citrix Workspace IoT. Stream your Citrix Virtual Apps & Desktops session from your PC to your phone and back again. Add an extra layer of security with proximity authentication via your smartphone.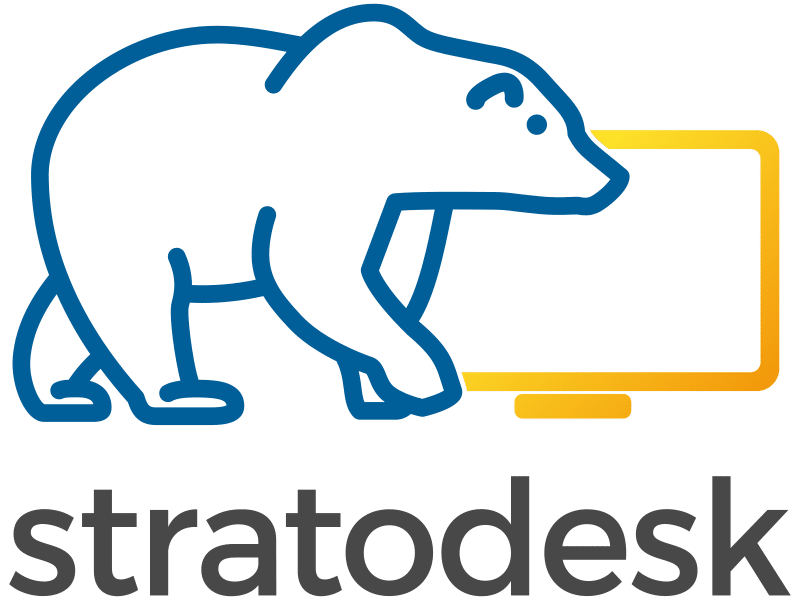 The Citrix Ready Workspace Hub comes with NoTouch OS preinstalled. It's ready to be set up and connected to your NoTouch Center directly from the box for no added cost. Easily connect thousands of devices to your NoTouch Center. Manage endpoints, set groups, handle certificates and more all from the ease of one location.
Resources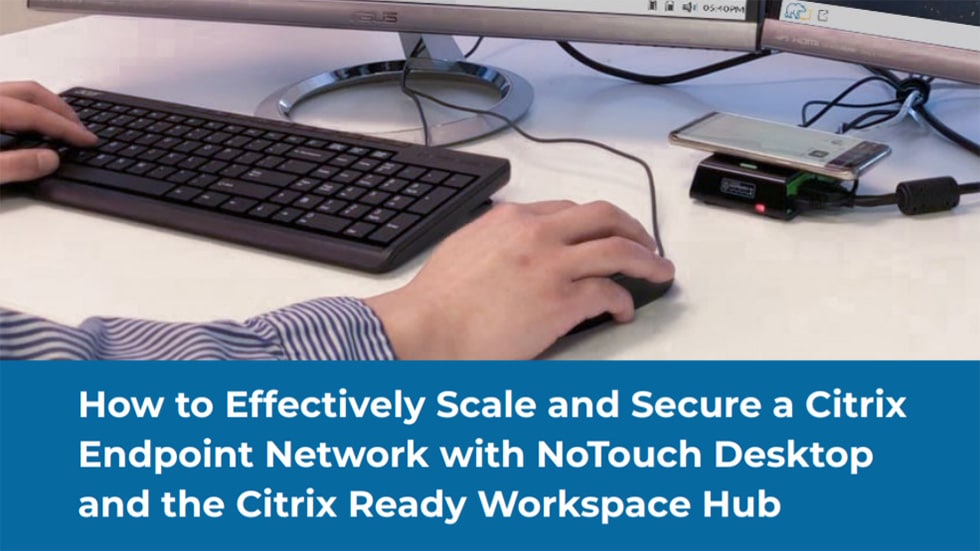 How to Effectively Scale and Secure a Citrix Endpoint Network with NoTouch Desktop and the…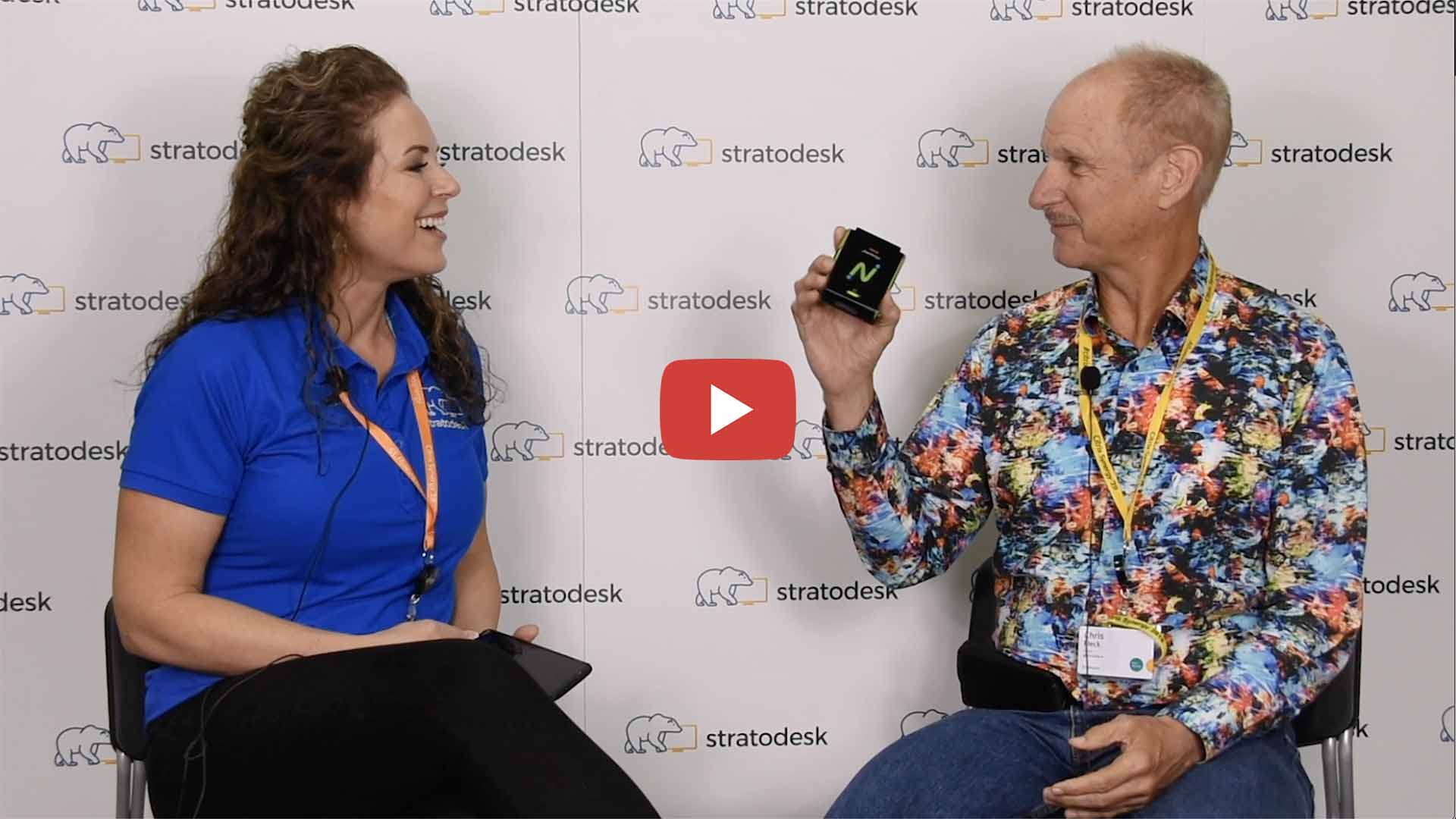 Stratodesk Sales Manager US, Renee Carson, interviews Vice President of Emerging Solutions at Citrix…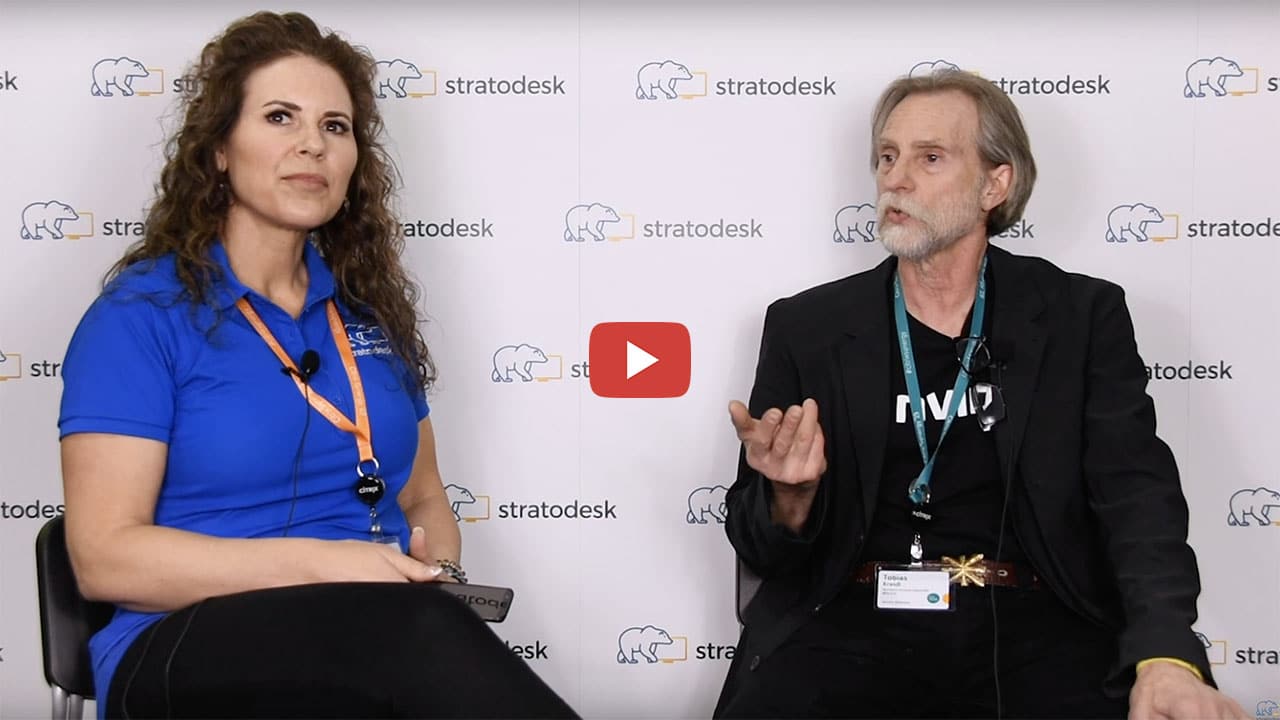 Stratodesk customer, Tobias Kreidl – Desktop Creation and Integration Services Team Lead at Arizona…
How do I get the workspace hub?
The workspace hub is available through our partner NComputing.
Subscribe to our newsletter: