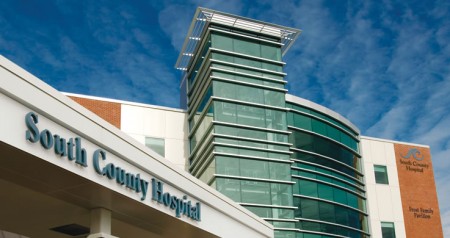 We're always looking to shine a light on the stories of satisfied Stratodesk customers who have successfully implemented NoTouch Desktop in their VDI environments. South County Health (SCH) reduced its IT budget by 40% due to implementing the PC repurposing and VDI client management solution. The hospital serves as a prime example of a healthcare organization that is leveraging the benefit of using NoTouch Desktop to mitigate problems associated with the management of their VDI endpoints and also reduce their overall IT budget.
About South County Health
South County Health is the preeminent resource for health in Washington County, Rhode Island, and provides a comprehensive range of advanced inpatient, outpatient and home health services. The healthcare organization's 1,500 employees are spread out over 15 locations, and it is up to the 22 staff members employed within the SCH IT department to maintain a highly accessible yet secure VDI network environment. Strict budgets and high PC replacement costs set the organization's Manager of Technology, Ken Hedglen, on a mission to find a feature-rich yet affordable PC repurposing and endpoint management solution that would work together with their existing VMware Horizon View environment. Specifically, Hedglen was looking for a "boot-to-VDI" solution to repurpose his team's existing client hardware.
Implementing NoTouch Desktop
After a lengthy evaluation process, Hedglen and his team made the decision to move forward with NoTouch Desktop. Today, South County Health has over 400 instances of NoTouch Desktop in use, effectively maximizing the value of end-user hardware investments within a VDI environment that requires strict security compliance (HIPAA) and comprehensive peripheral support. Hedglen and his team are extremely satisfied with Stratodesk and the NoTouch Desktop product line, and as one of Stratodesk's most faithful customers in the healthcare sector, South County Health continues to purchase new licenses on an almost daily basis.
For more details on the South County Health story, check out the case study! If you're interested in finding out more about how NoTouch Desktop can transform your approach to VDI endpoint management and hardware investment, download a free trial today at www.stratodesk.com/download.