Stratodesk NoTouch
Stratodesk NoTouch Center and Stratodesk NoTouch OS together are the innovative EUC endpoint software solutions letting organizations transform any PC, thin client, laptop, or Raspberry Pi device into a secure and centrally managed VDI/DaaS endpoint. Stratodesk NoTouch is a proven endpoint software for Citrix, Microsoft Azure Virtual Desktop (AVD) and Windows 365, Nutanix Frame deployments, and VMware Horizon, as well as many others – on-premises or within the Cloud.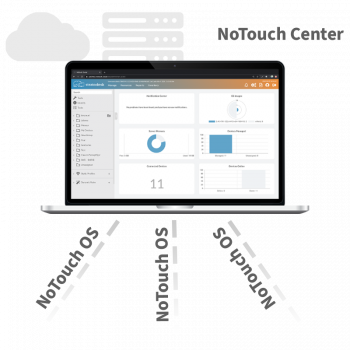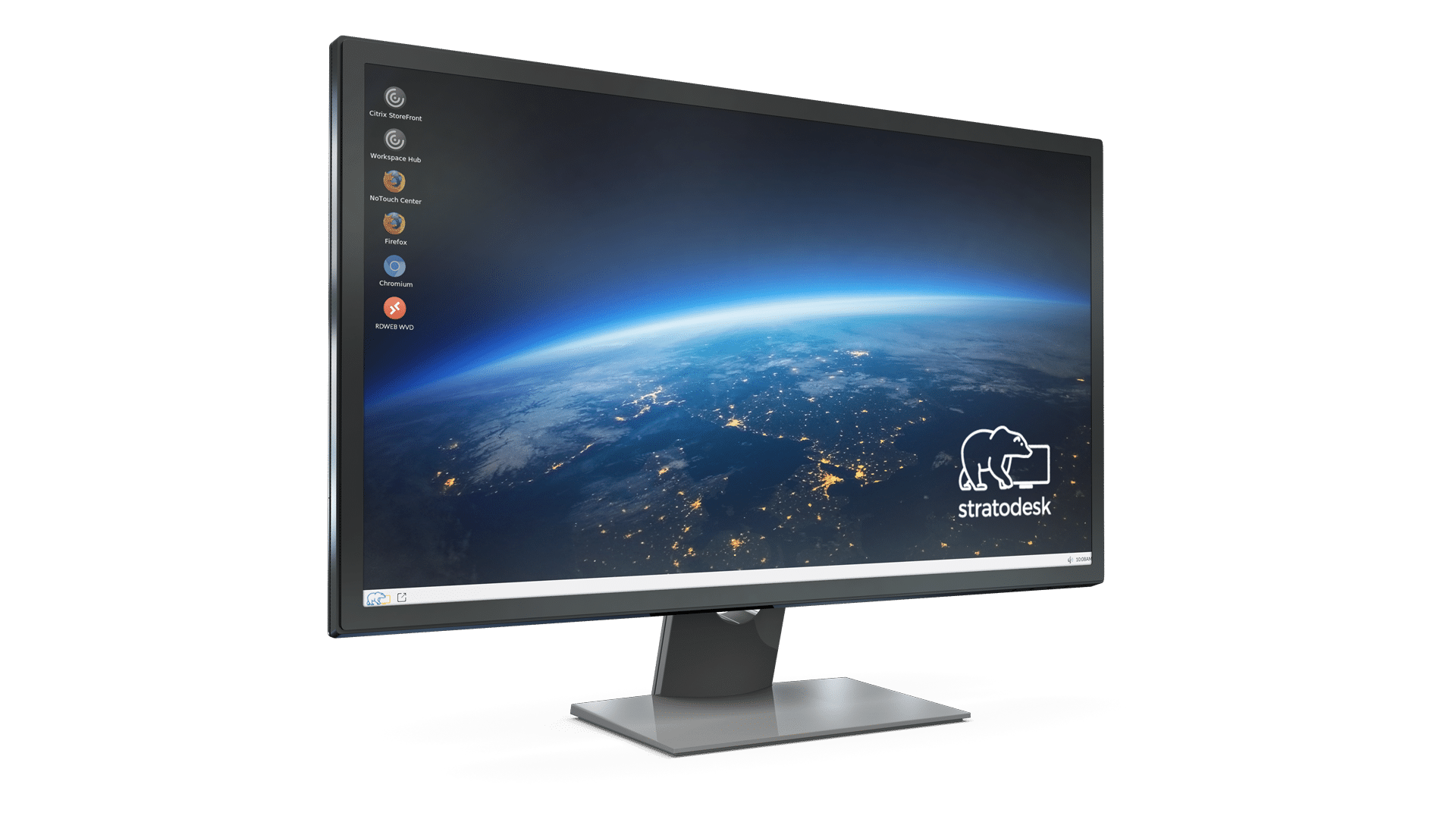 Stratodesk NoTouch OS is the hardware-agnostic endpoint operating system for laptops, thin clients, and Raspberry Pi devices. Highly adaptable, Stratodesk NoTouch OS runs on any endpoint regardless of location. Get remote and hybrid workers up and running in a matter of minutes with the innovative Stratodesk NoTouch OS.
Stratodesk NoTouch Use Cases
FAQs
How is NoTouch Licensed?
NoTouch is licensed on a one time payment based on the total number of machines in your VDI, along with an annual subscription fee.
What are the hardware requirements for NoTouch OS?
NoTouch OS runs on 99% of all x86 desktop hardware including Intel (desktop and Atom), AMD and VIA CPUs. NoTouch OS also works on ARM based devices, including the Raspberry Pi and is the official operating system of the Citrix Workspace Hub.
How is Stratodesk NoTouch installed and deployed?
NoTouch can be booted in Live Mode (without touching the underlying OS) or installed on the device's hard disk or flash drive. Live Mode boot options include booting from USB or CD-ROM or using PXE (Network) boot. Most of our customers use USB boot for testing purposes and take advantage of the PXE boot server when rolling out NoTouch onto thousands of PCs. For enterprises that need to install at scale, we also offer a MSI installer package that can be rolled out without any third party tools or user interaction.
Do I need Antivirus software on NoTouch OS
NoTouch OS is a high performing secure Linux based Operating System.  By design only the ports and services required to meet the use case are open or available. This mitigates the need in most cases the need to have additional AV or Security based client software.
Some organizations do require AV or additional Client side agents such as Sentry Bay, Crowdstrike Carbon Black to meet compliance requirements.  Stratodesk can or may already have support for your specific Use Case.  Please speak with the appropriate Account Manager.
When do I need Cloud Xtension
Cloud Xtension
is used when you have NoTouch Center deployed on Prem, and need to be able to manage remote devices such as Work From Home.  This will allow you to have the same level of control of those devices as if they were on your local network.
What Unified Communications platforms work with NoTouch OS
NoTouch OS supports most of the common platforms both Natively and via the VDI plugins or Optimizations.
What is an Extension
An extension is the method used to "side load" and application into NoTouch OS at Run time. This allows for NoTouch OS to apply those designated applications to be updated and applied by the NoTouch Center Administrators.
Typical extensions: Avaya, Cisco WebEx Teams, Epos Connect, Google Chrome, MS Team, Zoom, etc.
Subscribe to our newsletter: