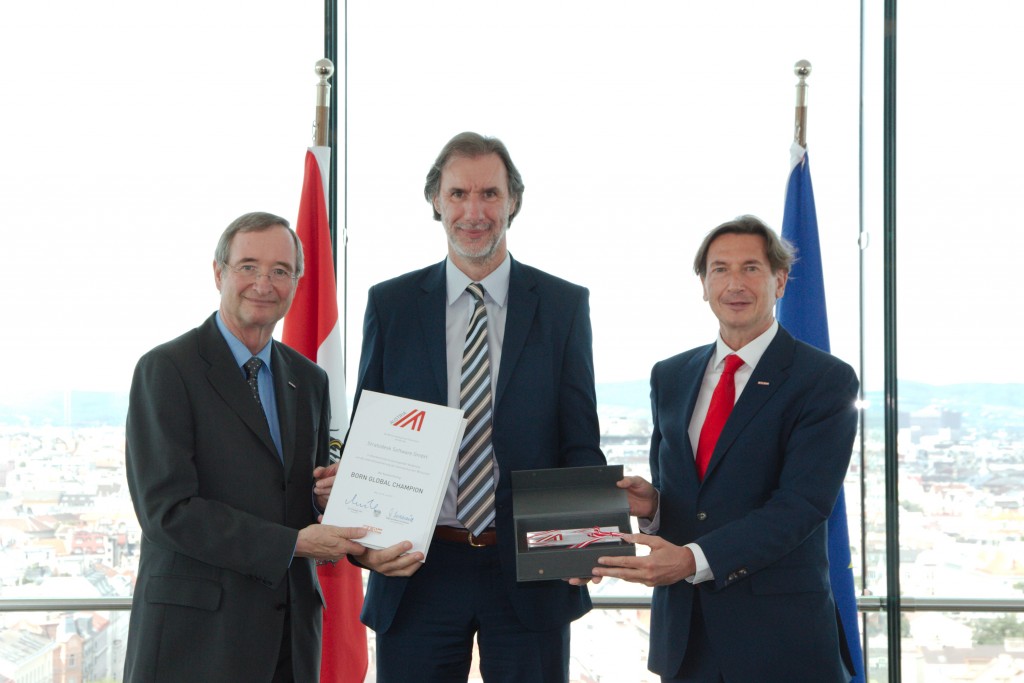 "The achievements of Austria's Born Global Champions are simply outstanding. Their success is based on exceptional products and services, true entrepreneurship and inspiring creativity."

— Christoph Leitl, President of the Austrian Federal Economic Chamber
Stratodesk is very pleased to be counted amongst an elite group of Austrian businesses recognized today by the Austrian Federal Economic Chamber (WKO) at the WKO Sky Lounge in Vienna. The "Born Global Champion" award was presented to Stratodesk's VP of Sales, Harald Wittek, during an awards ceremony that was run conjunction with the WKO's annual Export Day.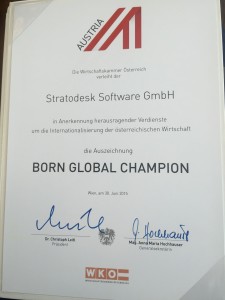 Traditionally, companies internationalize operations over a two-step process, in which the domestic market is developed prior to expansion into foreign markets. In recent years, the "born-global" approach has gained momentum; with this approach, companies bring their products or services to the global market from the very start. Many "born-global" companies are built upon innovative ideas and scalable products, and capitalize on the opportunities provided by global market niches.
By naming Stratodesk a "Born Global Champion," the Austrian Federal Economic Chamber is recognizing the company for its success across global markets dating back to soon after the company's inception. The "born global" criteria describe Stratodesk very fittingly; while the company's roots are in Austria, Stratodesk has maintained international headquarters in San Francisco since 2011. The company's flagship product, NoTouch Desktop, is an innovative solution to a niche problem in VDI environments and its use is practically infinitely scalable.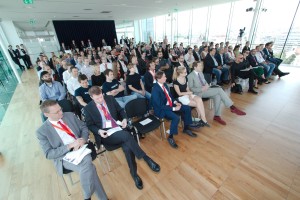 As of 2015, there are over 200,000 instances of Stratodesk software licenses in use across the globe, with the company's customer list including such big names as Rite-Aid, Gold's Gym, the US Air Force, the US Army, Beazley Financial, BNP Paribas and Honeywell.
We are extremely proud to have been named a "Born Global Champion," and we appreciate the efforts of the Austrian Federal Economic Chamber and ADVANTAGE AUSTRIA in recognizing the innovative Austrian companies that are making waves in their respective industries across the globe.
Photo credits: WKO/fotospeed