Stratodesk celebrates 8 years of success in the Silicon Valley this October
Stratodesk celebrates its 8th birthday this month –8 years of being headquartered in the Silicon Valley,  and 8 years of successful innovation. While we have been headquartered in the US for 8 years, our software extends back another 8, making for an impressive, 16 year track record in the software/Thin Client space. Even on this important anniversary, we are still pushing forward with new innovations and improvements to our software solution. Our company has evolved –we are as much an IoT company as we are the creators of the #1 endpoint OS and management solution for VDI and DaaS.
Now, several years and hundreds of thousands of licenses sold later, we thought we'd take a look back at some of our biggest moments and achievements.
Highlights from Stratodesk's Sixteen years
–2004 Long Term Stratodesk Customer Acquired
In 2004 we acquired one of our first customers. Today, that same customer still runs an active Stratodesk subscription. This is just one example of one of our many long-term customers who rely on Stratodesk software to keep their VDI and DaaS networks running smoothly and securely.
–2010 Stratodesk Moves to the US 
In 2010, Stratodesk moved to the Silicon Valley in order to facilitate growth with an expanding US market. Since then, our customer base has grown to the thousands, with hundreds of thousands of licenses sold.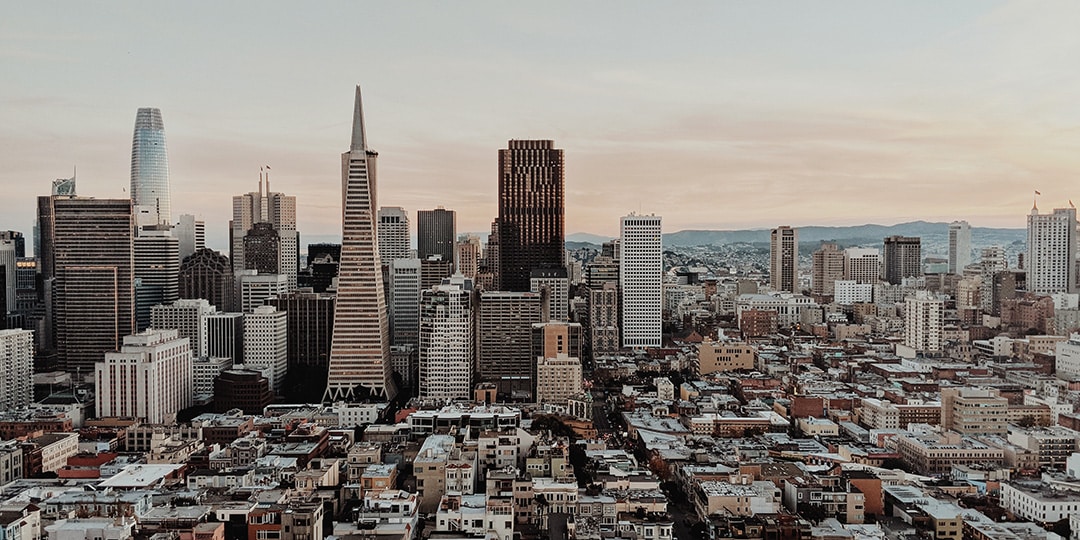 –2011 Stratodesk presents its flagship product: NoTouch Desktop
NoTouch Desktop is the central piece to our NoTouch product suite. Comprised of both NoTouch OS and NoTouch Center, NoTouch Desktop is a comprehensive, all-in-one solution for endpoints in a VDI or DaaS deployment. The Linux based OS also has all the major clients installed right out of the box to connect to your preferred VDI environment.
–Stratodesk participates in the GoSiliconValley Initiative
– 2013 Winning First US Government Contract.
Also a testament to Stratodesk software security capabilities, government entities use NoTouch to power and manage their endpoints. Our linux based OS stands up to the hardened security measures of the US government, and comes with built in support for smart/CAC cards. System administrators working in a government setting can easily configure devices to allow CAC from the NoTouch Center dashboard. They also get a real time tactical overview of their entire network of thousands of devices from one central location so they know everything that is going on with endpoints and peripherals throughout their network.
–Nomination for the US-A-Biz Award for extraordinary achievements in the US Market
–Expansion and first sales in the APAC Region
–Stratodesk Virtual Appliance released
–2015 Winner of the Born Global Champion Award by the Austrian Chamber of Commerce
–New Product Generation "Cathedral Peak" with more Enterprise Features (Reporting, Scripting,) and presentation of Stratodesk NoTouch Desktop High Security Edition
–Winner of the "Gewinn Jungunternehmerwettbewerb" in the Category IT/E-Commerce
2017 –Citrix Ready Partner of the Month, Citrix Workspace Hub, New Products and GUI
–Stratodesk was chosen by Citrix as the Citrix Partner of the month.
–Stratodesk also released several new, ground breaking products in 2017 including NoTouch Cloud and NoTouch IoT. NoTouch Cloud is the only enterprise grade endpoint management solution capable of running both on premises or from the cloud. Meanwhile, NoTouch IoT solves innovative use cases facing every day business challenges.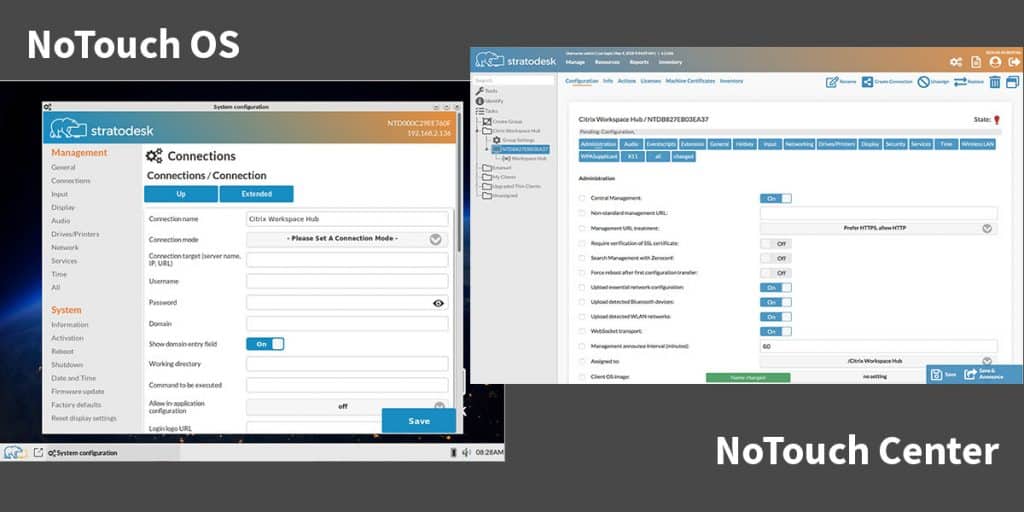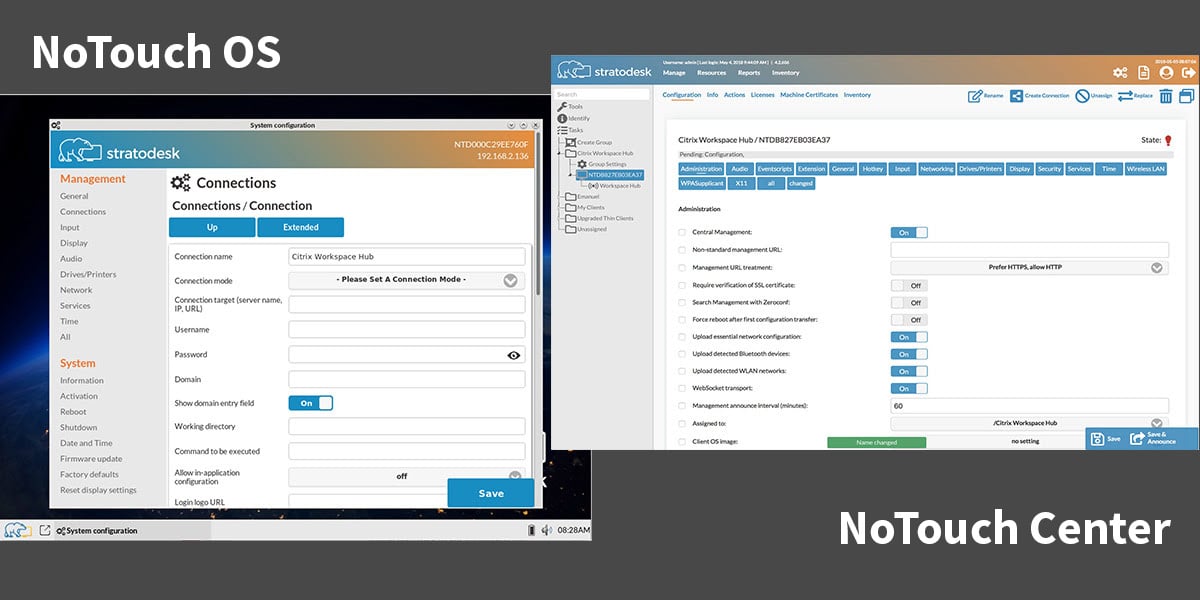 –Winner of the US-Biz Award
–Additionally in 2017, Stratodesk launched its new Graphical User Interface (GUI) across its product suite, granting a unified look and feel to customers on both the OS and management level.
2018–Present, New Website, Workspace Hub GA 
–Stratodesk launched new branding, website and logo.
–The Workspace Hub is announced as GA at Citrix Synergy, 2018, launching Stratodesk into its most successful Synergy show to date.
–Stratodesk adds key hires to both sides of the Atlantic, expands to a second office in the Silicon Valley, and moves Austrian offices to a prestigious new location.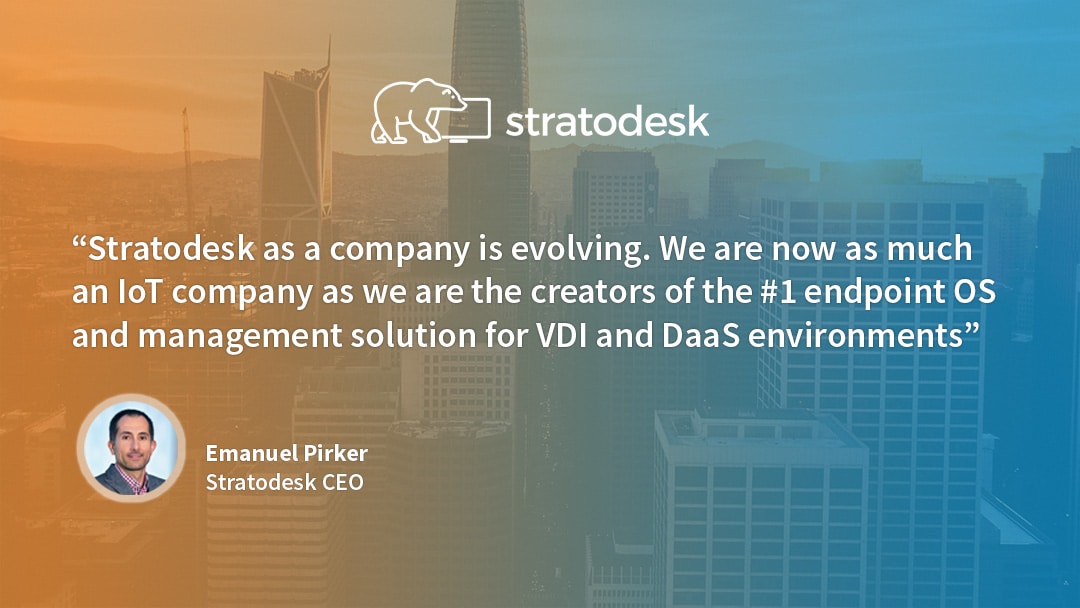 Stratodesk and the Citrix Ready workspace hub
One lasting accomplishment that warrants a special place on this list of its own is that we were chosen by Citrix to power the Citrix Ready workspace hub. This achievement shows that the quality and versatility of our software is so great that even the leader in desktop virtualization has complete faith in us to deliver the central piece to their workspace IoT solution.
The workspace hub is a perfect example of how NoTouch software can be used to solve innovative IoT use cases while also seamlessly delivering an unparalleled user experience. While competing Thin Client vendors are still in the business of importing hardware from China, Stratodesk has proven that we are the de facto endpoint solution for the future able to power both x86 and Raspberry Pi endpoints in any major VDI environment.
Built on the Raspberry Pi3, this next generation endpoint supports Skype for Business, is HDX Ready with H.264 decoder, and supports 2 HD displays via the secondary display adapter. Because it is built on the Raspberry Pi, it is available at a low cost but is as powerful as competing Thin Clients three times its shelf price. What's more, the workspace hub is powered by NoTouch software and can be fluidly incorporated into your VDI network of existing devices, comes with Citrix Workspace app (Citrix Receiver) preinstalled, and supports exclusive features like Citrix casting: the ability to seamlessly roam Citrix sessions from a tablet or mobile device to any workspace station.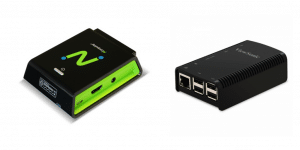 Stratodesk Software and the workspace hub – a Preferred Alternative to Traditional Thin Clients
When it comes to choosing between Stratodesk software and traditional Thin Clients, Stratodesk software is certainly the better option. Stratodesk software allows you to repurpose existing devices, old and new, into high performing, software based endpoints. These endpoints can then be combined with workspace hubs to effectively scale your VDI environment.
The Citrix Ready workspace hub, when combined with NoTouch Desktop, is the most versatile and cost effective VDI/DaaS solution on the market. And while the workspace hub is the ideal endpoint for most situations and is powerful enough for all but the most extreme and outlying use cases, in situations where the workspace hub is not powerful enough for your use case, Stratodesk software is advanced enough to run on any other more powerful device. This is thanks to the fact that Stratodesk NoTouch software is entirely hardware agnostic and the workspace hub/Raspberry Pi device is simply one of the many devices it is capable of powering. Either way, running a mix of workspace hub and repurposed x86 devices in the same environment with NoTouch is the most cost-effective and efficient way to scale your Citrix environment.
The workspace hub would not have been feasible without the help of our OEM partners, ViewSonic and NComputing, who have invested significantly into this project, while also placing great trust and confidence in Stratodesk software. We have been able to work closely with our OEM partners and Citrix to make the workspace hub a viable, enterprise ready alternative to Thin Clients. Stratodesk customers now have a truly next generation endpoint device to choose from amongst a variety of other devices, x86 and ARM based, all capable of being powered and managed by Stratodesk software.