Stratodesk is hosting a Happy Hour on April 17th, 2018. Held in honor of the RSAC being hosted in our hometown, our happy hour is open to conference attendees and Stratodesk friends. While visiting with us, you will also get a look at the Citrix Ready Workspace Hub –the advanced and secure Raspberry Pi based endpoint for your Citrix VDI.
Why RSAC
?
RSAC is the biggest conference for cyber security in the world. Drawing over 50,000 participants every year, RSAC boasts superb content, new voices, and relevant information for anyone who sees IT security as a priority.
Why Stratodesk?
Stratodesk is the creator of the #1 easiest to use and secure VDI endpoint, NoTouch Desktop. We create a secure and convenient environment for our workers to access their network not only in the office, but at home and on the go.
Why the Citrix Ready Workspace Hub?
Our latest and greatest collaboration is the Citrix Ready Workspace Hub. By being the OS that runs and manages the Workspace Hub, Stratodesk is tackling major issues facing enterprise IoT. The Citrix Ready Workspace Hub is central to Citrix Workspace IoT and enables convenience and security via advance features like Citrix Casting and more. It also replaces your Thin Clients, and is available at a fraction of the cost.
What can you Expect from the Stratodesk Happy Hour?
We're located at 201 Spear Street Suite 1100, 94105 San Francisco which is just around the corner from where RSAC will be taking place. Come meet with our team, enjoy food and beverages, and get an inside look at how the Citrix Ready Workspace Hub is changing the future of Workspace IoT.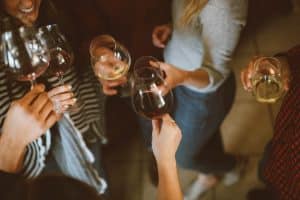 Follow the link to reserve your spot today: http://go.stratodesk.com/rsa-happy-hour