What industries have undergone transformation due to modern work challenges? Almost every industry has been impacted by the changes in modern work. This is also true for call centers. Today, you can expect agents to access their work, apps and data from home, or on the go. BPO companies, in particular, have experienced this change. They might be the outsourcing company others use, but the industry is incredibly competitive. For this reason, BPOs need to make sure they have access to the solutions they need to enable flexible work.
To enable call centers in the 21st century, BPOs are turning to VDI. Virtual Desktops offer a complex retinue of advantages to BPOs – especially when combined with the right endpoint management solution.
Why BPOs Need VDI and NoTouch Software
VDI makes it easy to enable full time remote workers, making maintenance, licensing, and endpoint management fully possible and secure.
Staying Relevant to Prospective Talent
There has been a flight away from urban dwelling in recent years. Due partly to the massive increase in cost of living, professionals are looking for jobs that enable them to live wherever they want – even rural areas. Call center agents also expect to work remotely. However, this is especially helpful in recruiting employees with highly specialized skills. Opening up your workforce to beyond the direct, local perimeter, enables BPOs to attract talent. VDI is a great way to enable secure, reliable remote access to critical apps and data.
Managing Endpoints is Easier
Handling maintenance, managing, and monitoring thousands of disunified endpoints beyond the perimeter, however, is not only a hassle – it's costly. To be effective in production, IT must be able to enable work from home agents access to their virtual desktops quickly and succinctly. However, this is incredibly difficult to do. VDI and Stratodesk software can help. Stratodesk NoTouch OS, for example, can be deployed across all endpoints, and then managed via NoTouch Center. IT managers can update, configure, and automatically connect endpoints to NoTouch Center in a matter of minutes, and make changes in real time.
Deploying Cutting Edge Work Stations to End Users Instantly
Scaling your infrastructure can be a challenge. It's frustrating to IT when a worker is set up and ready to connect to a virtual desktop only to find something wrong. They aren't using the right hardware – or maybe their operating system is out of date, or they don't have the right VDI client version.
Using Stratodesk in tandem with your preferred VDI solution streamlines this. All endpoints are configured to your specifications AUTOMATICALLY. No hassling with endpoints once they are deployed.
Enable BYOD
BYOD, or bring your own device, might be necessary for your workers simply because they like to access their work on different devices throughout the day. Indeed, the acceleration in flexible work solutions have only made employees more expectant of this kind of it. However, enabling workers to access critical and even confidential information from personal devices still remains a contentious challenge. VDI and NoTouch, however, make it easy.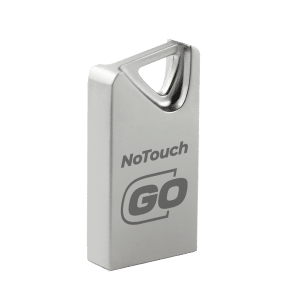 NoTouch GO, the lightweight, epically small endpoint device can be temporarily deployed on endpoints – whenever users need to get their work done. NoTouch GO allows your agents to access their virtual desktops even from personal devices, without harming their underlying operating system. It comes with all the latest major VDI clients and top VPN solutions directly out of the box.
Getting your new workers onboard is as easy as shipping them their NoTouch GO device!
Case Study – How the BPO Leader, iQor, Saved Millions Using Stratodesk Software