What is Business Process Outsourcing?
BPO, or Business Processing Outsourcing, is the way enterprises and organizations save money while making significant advances in how they get their work done.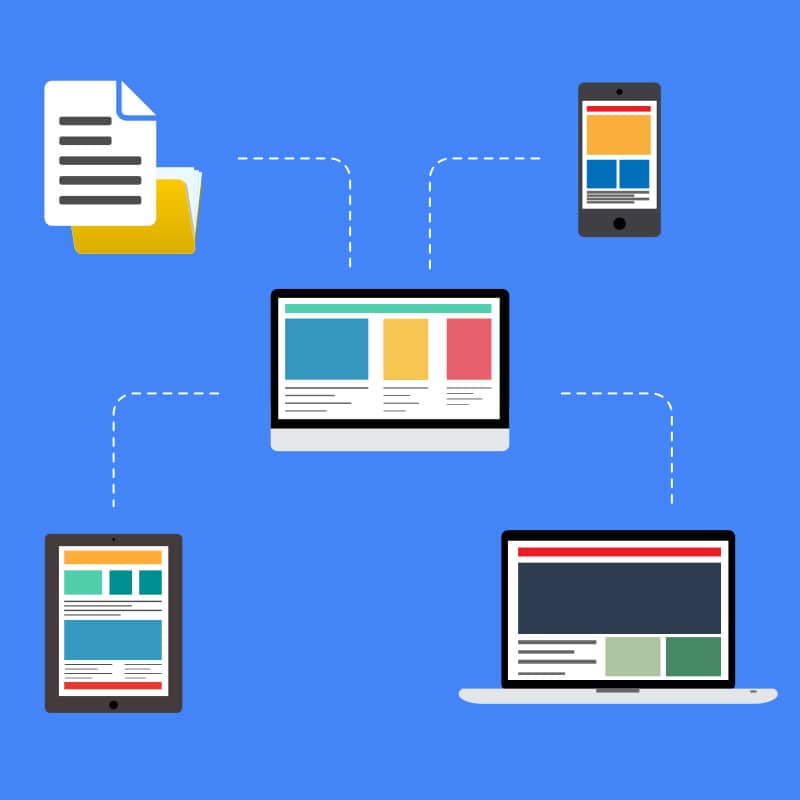 Unlock Limitless Savings Potential
Ultimately, when BPOs leverage the full power and flexibility of NoTouch Software, BPOs save money. Cost savings can be tied to several distinct benefits of the next-evolution solution.
Reduced IT Management Hassle
IT overhead is costly. BPOs can easily reduce IT overhead, and redirect their IT resources to more important tasks than setting up individual endpoint devices. Additionally, with NoTouch Software, IT doesn't need to hassle with updating and maintaining endpoints. All configurations and updates can be done automatically from the convenience of one administration center.
With NoTouch OS, you won't need to pay for pricey malware and antivirus contracts for each and every endpoint. NoTouch OS is inherently impervious to common security exploits, and capable of handling anything on the cyber-threat horizon. Additionally, BPOs can upgrade their security with the Disk Encryption upgrade – ideal for specific security scenarios.
Leveraging existing and personal devices
If you already have the devices in place, you don't need to get new ones. NoTouch software is capable of converting any PC, Laptop, Thin Client or ARM/Raspberry Pi into a secure, NoTouch Client. Similarly, BPOs can leverage employee's personal devices, easily transferring them into temporary work devices when NoTouch GO is booted on them.
Stratodesk offers an all-in-one solution for call centers and other BPO firms – it's called NoTouch Software
Save money, increase workplace flexibility and productivity, while enabling unparalleled, secure access to critical work data and applications, with the world's most powerful VDI, Cloud and IoT software suite.
Using VDI and Cloud Desktops for BPOs.
Today, BPOs are using VDI and Cloud Desktops to synchronize, manage and enable the best in mobile work. With VDI, workers anywhere can access the tools they need to get the job done right.
Stratodesk software manages VDI and Cloud endpoint devices, keeping them safe from threats and ensuring they are immune to interference from theft, damage, or cyberattacks.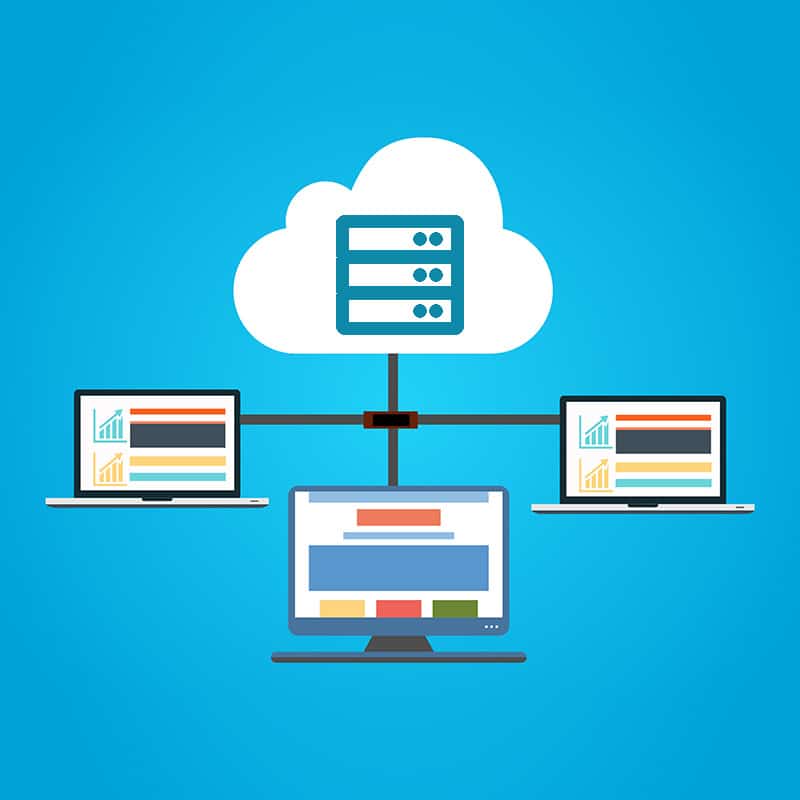 Stand Up to Any Security Demand with NoTouch OS.
Stratodesk software's hardened security meets the demands of any industry – making BPOs able to handle confidential data aptly and securely. Converted endpoints run NoTouch OS, the Linux-based, impervious operating system, complete with major VDI Clients and top VPN solutions directly out of the box. Stratodesk stands up to the most heightened security standards, and is commonly used by healthcare, government, finance and beyond to ensure the utmost security. No confidential information is housed on the endpoint device – making them secure from theft, damage, or cyber attacks.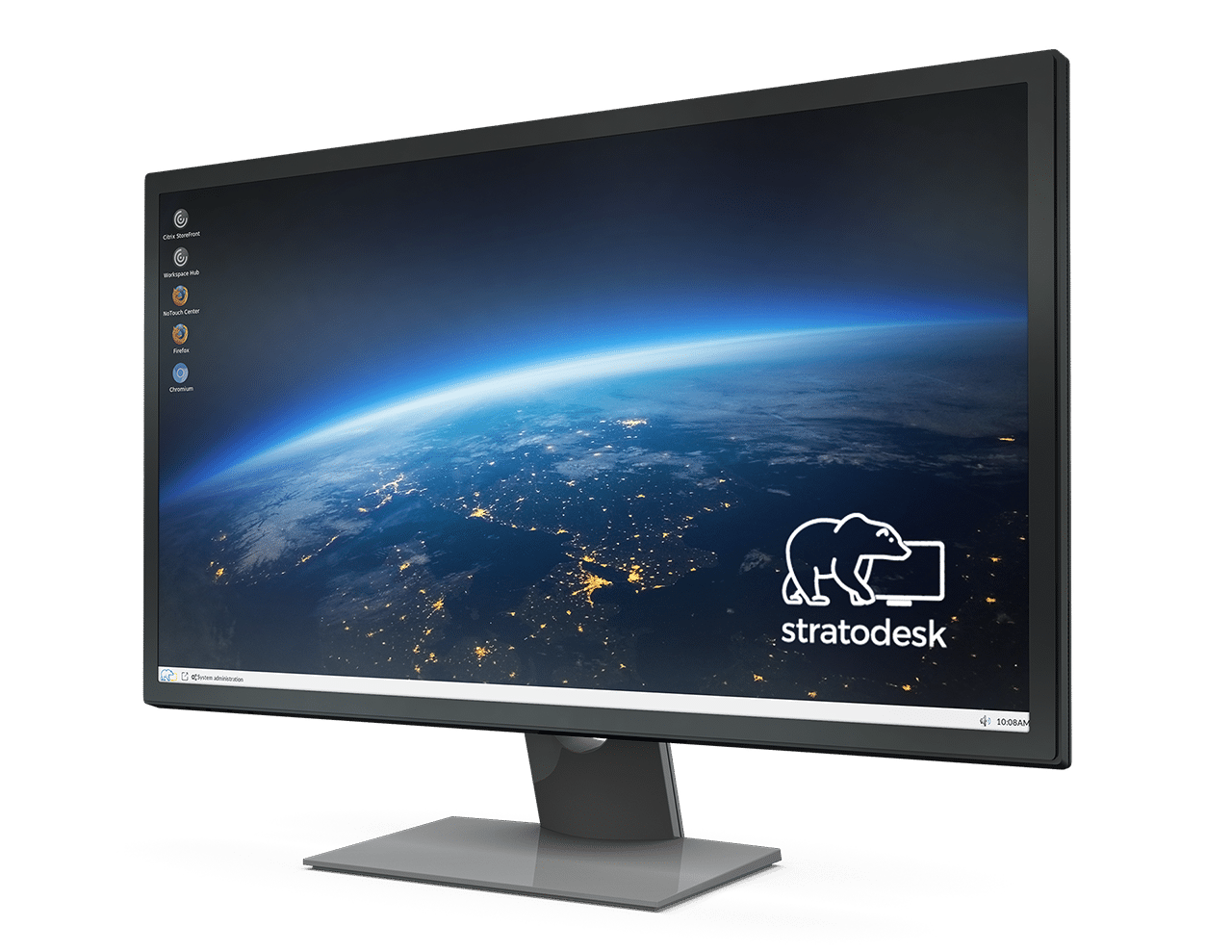 Securely Manage Devices with Stratodesk NoTouch Center.
Any system administrator and IT leader's silver bullet – NoTouch Center puts the full power of tomorrow's endpoint management under your fingertips. Manage all devices – x86 and ARM – in one, easy to use management center. Streamline complexity and eliminate challenges facing your complex, worldwide deployment with the world's most capable, automated management solution.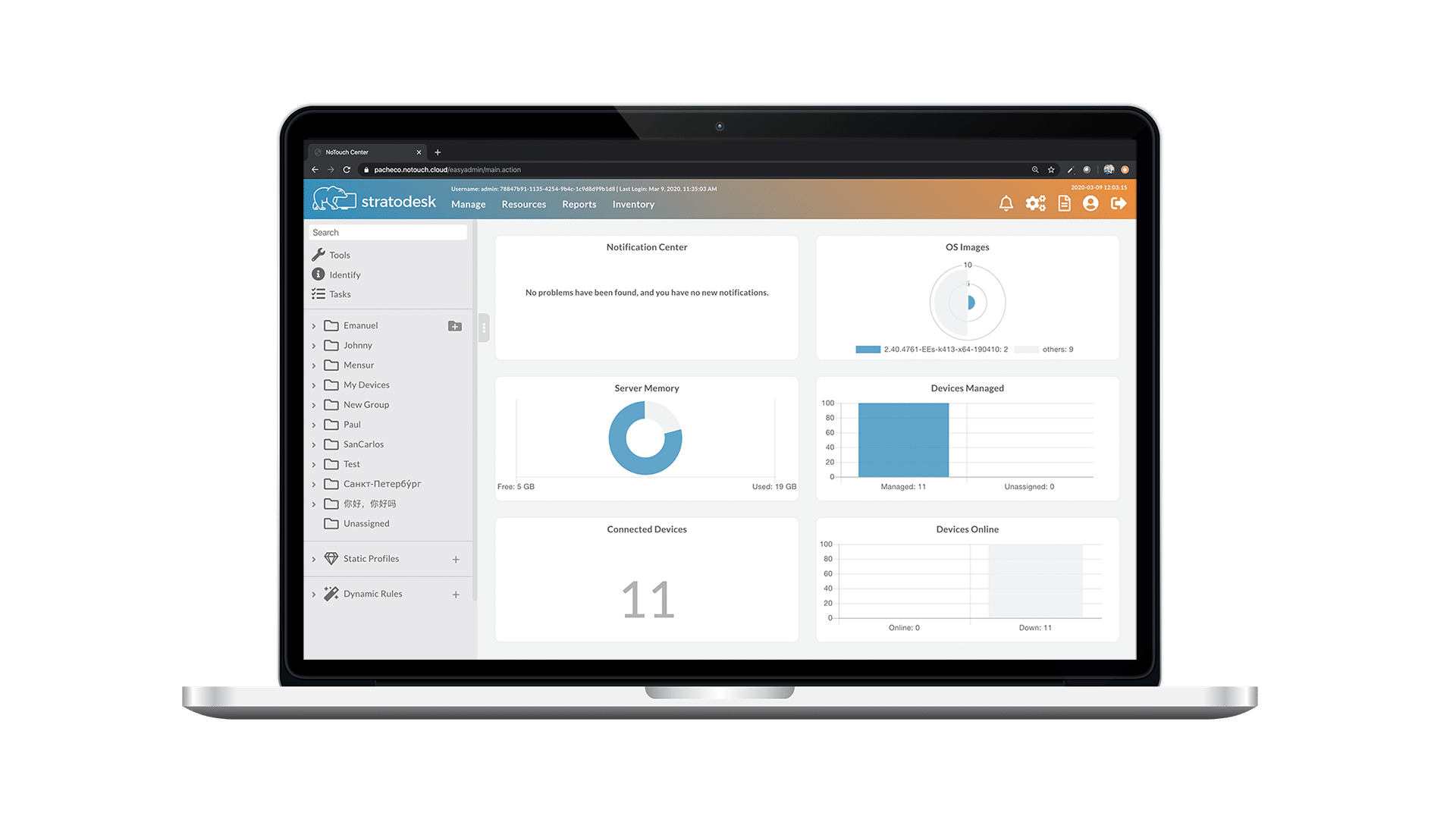 Manage Beyond the Perimeter with VPN or Cloud Xtension.
Stratodesk offers several alternative solutions to BPOs to make managing remote employees easier. Cloud Xtension broadens the reach of NoTouch Center, making it easy to automatically connect remote devices without the use of a VPN or leased line. Meanwhile, leading VPN solutions are included directly out of the box – including:
Cisco AnyConnect
F5
CheckPoint
Fortinet
OpenVPN
The future of work is here – with seamless management, advanced remote endpoint management, and the only next-evolution OS for x86 and ARM devices, Stratodesk NoTouch software is in a league of its own – and emboldens any BPO company to compete in an increasingly competitive business space.
Enable BYOD and Work From Home with Stratodesk NoTouch GO.
With NoTouch GO, workers can temporarily convert any device into a NoTouch endpoint, without harming the underlying OS.
A major challenge for call centers and other major BPO firms is enabling seamless connectivity from any device, anywhere in the world, directly out of the box. Increasingly, even business professionals in call centers require speedy connection to the apps and data they need to get their work done at home or on the go. NoTouch GO, the lightweight thin client no bigger than the size of a quarter, can be deployed to employees and remote sites, booted and connected without IT support. What's more, all NoTouch GO devices are easily customizable, configurable and manageable from the convenience of one location via NoTouch Center.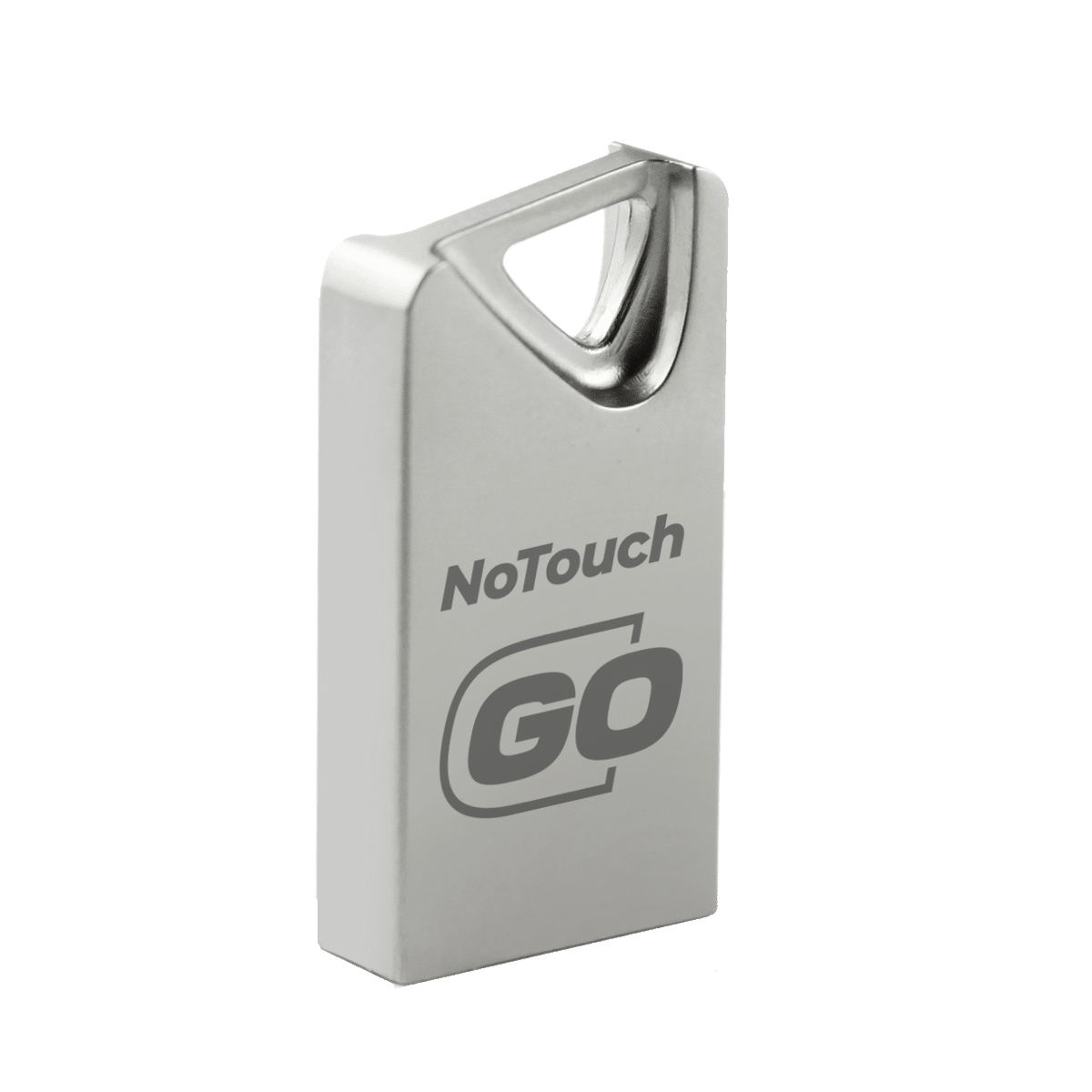 Enable Call Center Employees To Work From Anywhere.
NoTouch software is also compatible with powerful call center communication solutions like Avaya, among others. Call center employees are instantly set up to get their work done, thanks to NoTouch.
Partners and Technology Integrations
Stratodesk has a large and ever growing family of leading technology partners. By working with so many, we are able to ensure the widest range of third party integrations and solve more use cases than any other solution on the market.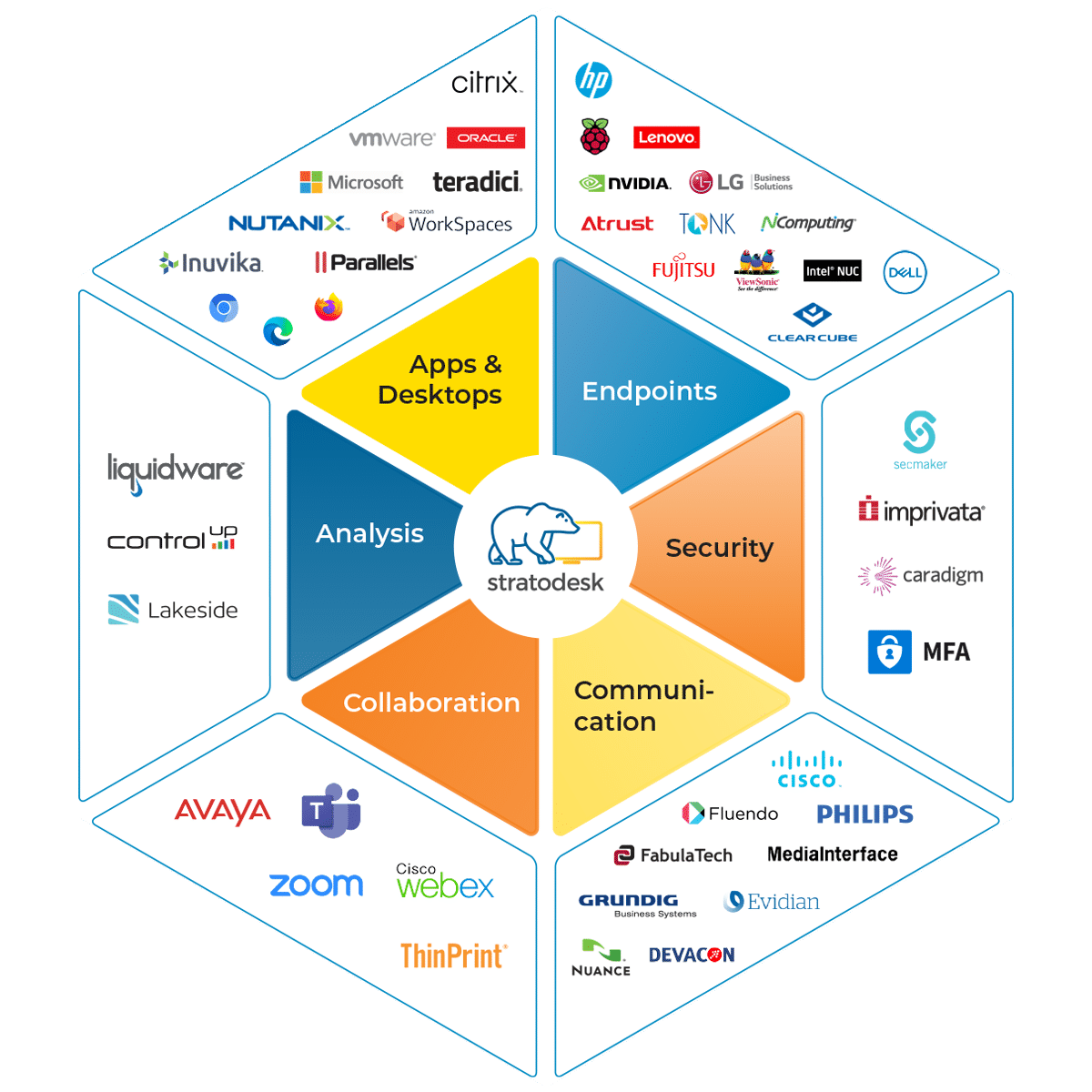 Resources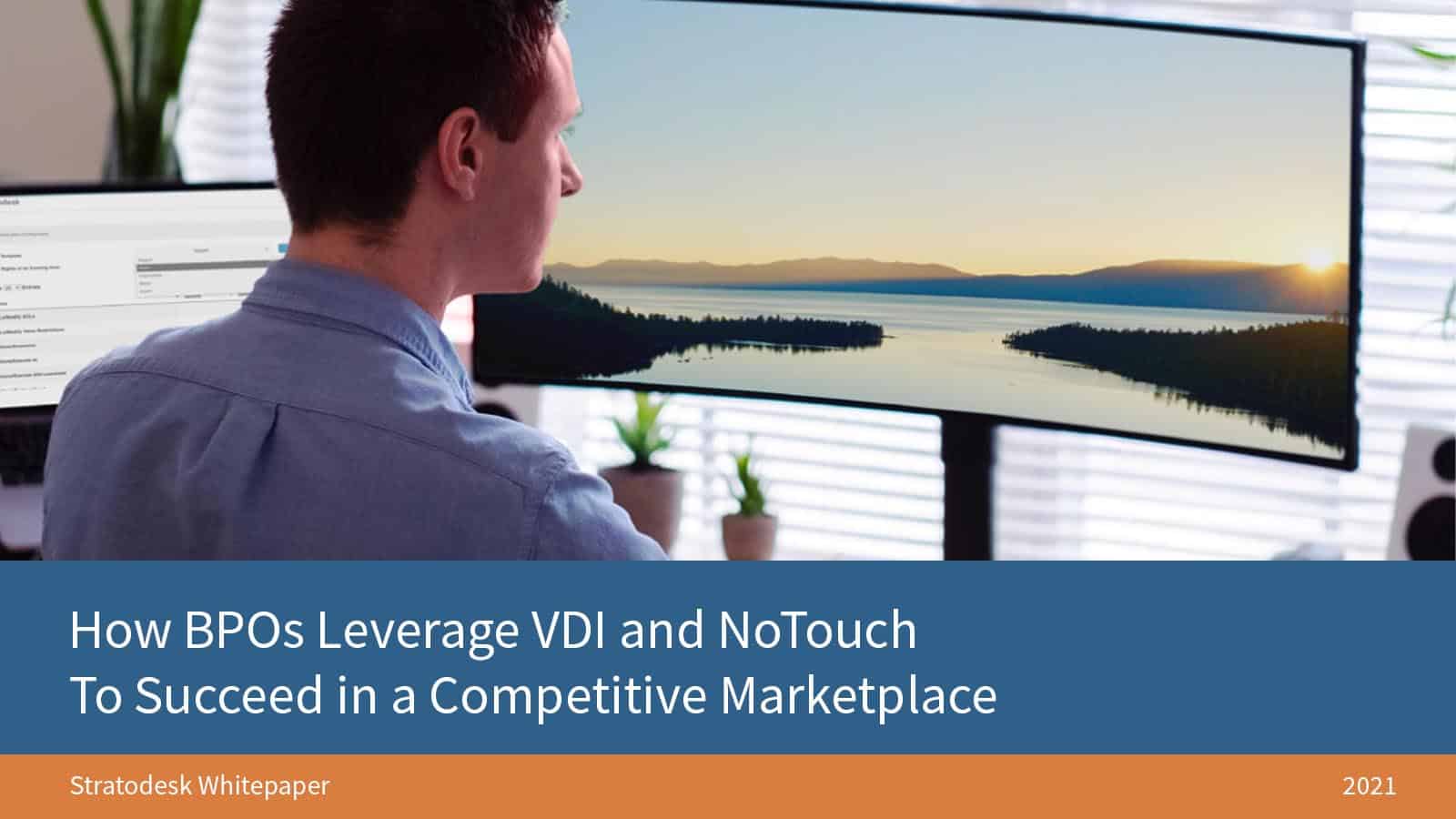 Prior to the pandemic, BPOs were able to leverage in office knowledge and leadership to…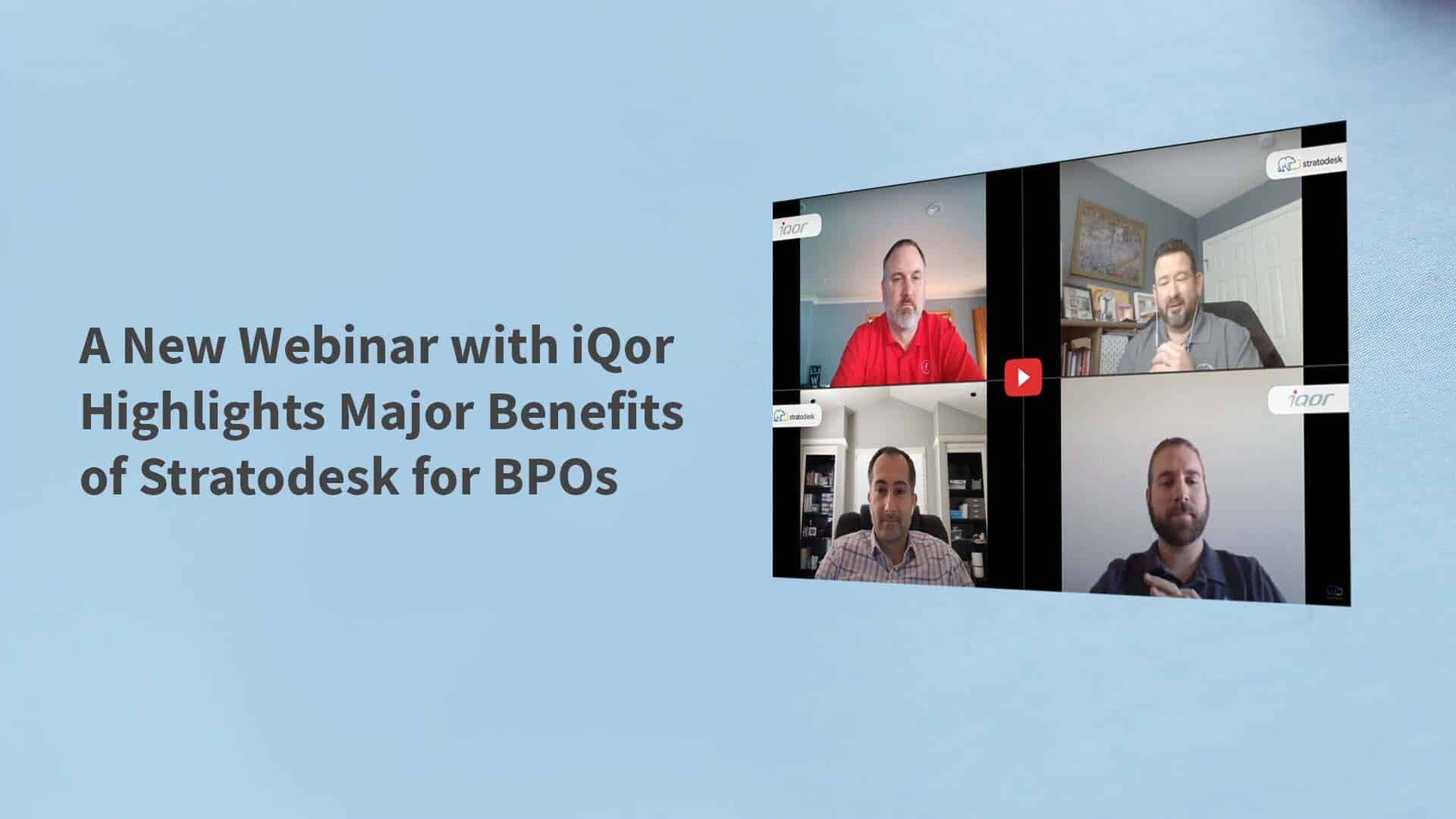 In this webinar featuring John O'Malley, Senior Vice President at iQor, Joe Soltis, Senior Manager…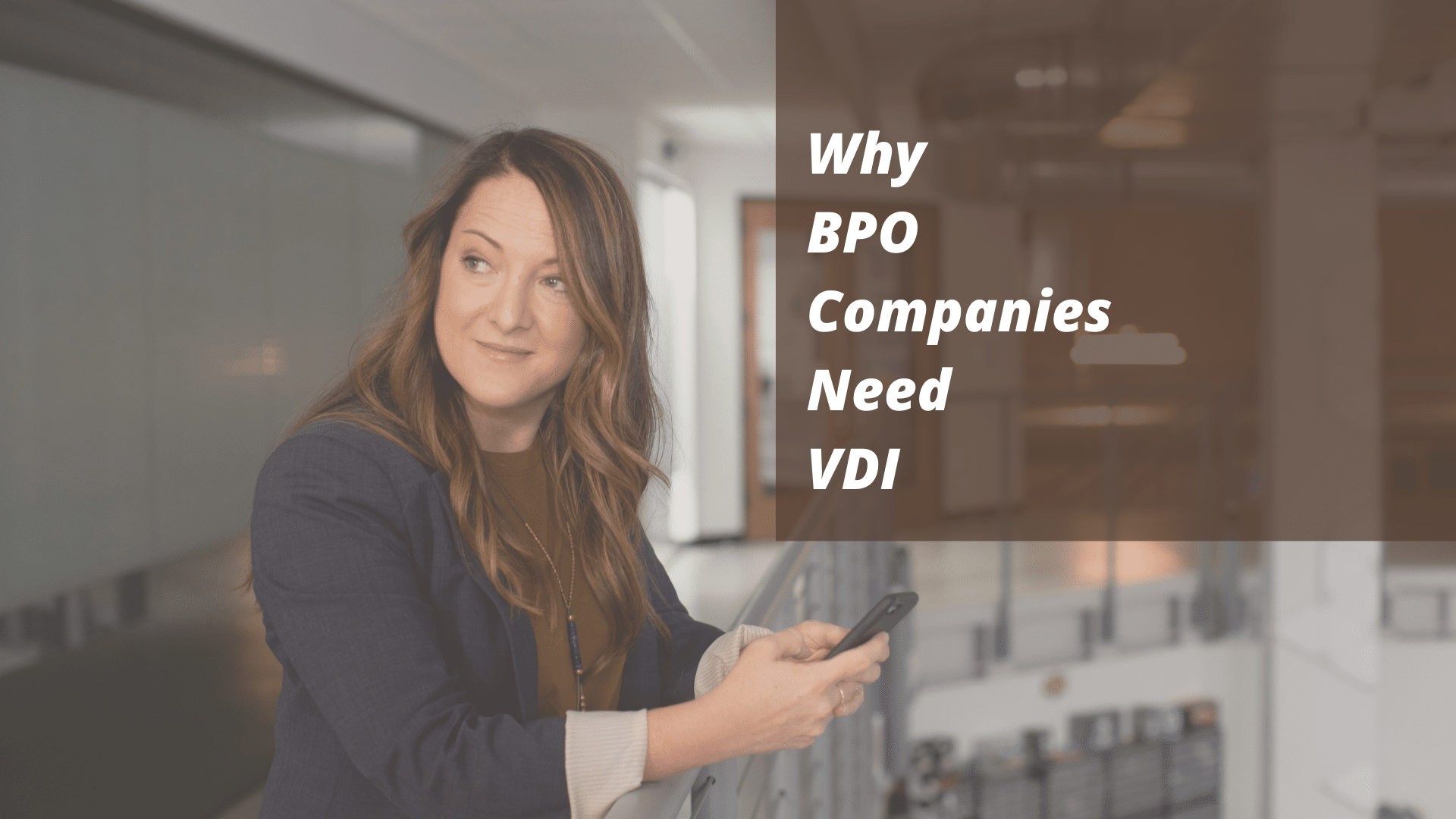 While many companies struggle, BPO companies grow. The pandemic has had a massive impact on…
Subscribe to our newsletter: