CUGC XL Passport Question
Stratodesk and Citrix Work Together to Deliver an All-In-One End User Computing Solution.
Stratodesk NoTouch, with Citrix Workspace app pre-installed, unifies and standardizes Citrix VDI endpoints while delivering unchallenged deployment and management options. In addition, Stratodesk NoTouch is the operating system of the Citrix Ready Workspace Hub.
Leverage your Citrix Virtual Apps and Desktops anywhere in the world via fully remote ready, Stratodesk software.
Stratodesk endpoints are ready to connect to Citrix Virtual Apps and Desktops in a matter of minutes.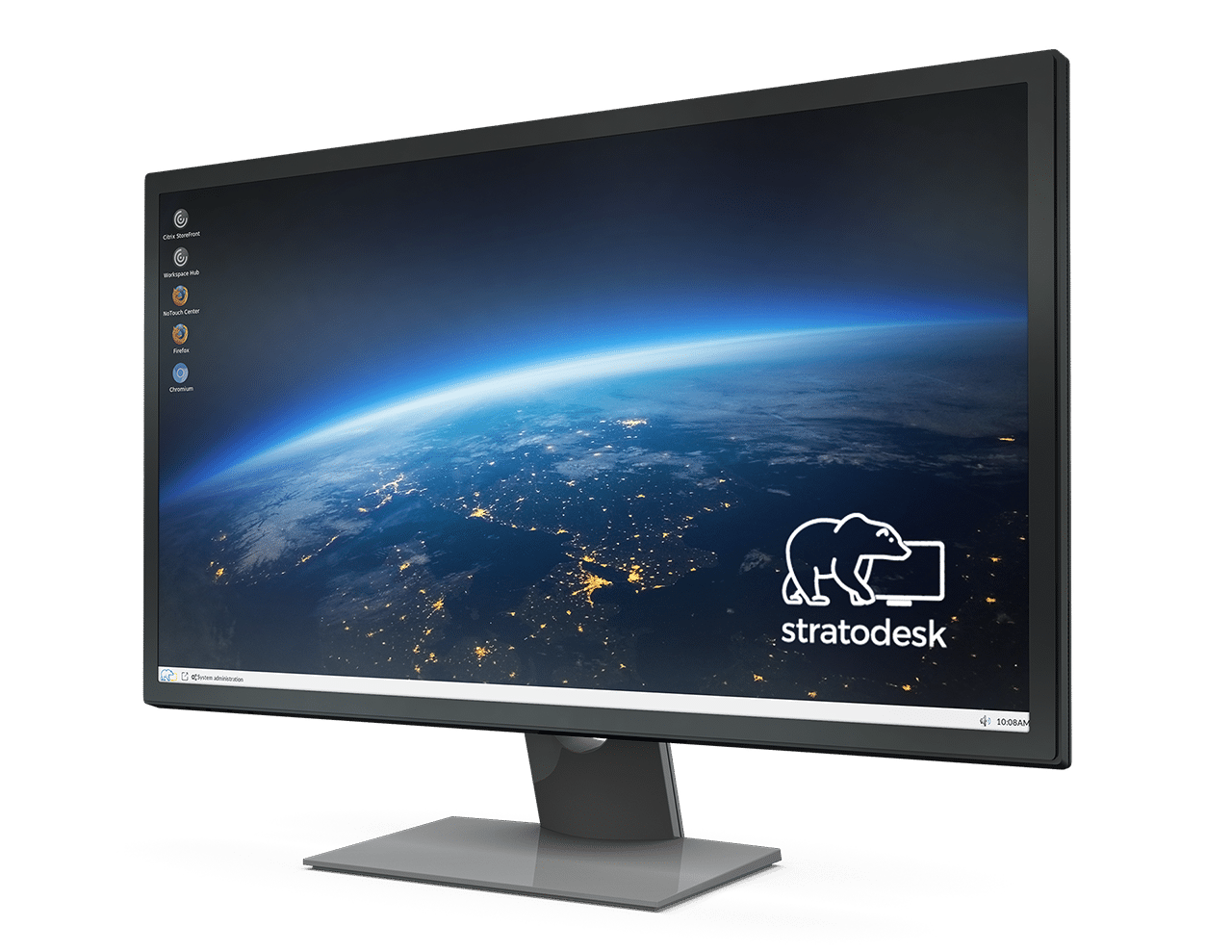 NoTouch – The Pioneer of the Citrix Ready Workspace Hub.
Stratodesk is the pioneering software provider for the Citrix Ready workspace hub. Available from NComputing, also referred to as the RX420 (HDX), the workspace hub stands at the zenith of innovative technology and design. The workspace hub is built on the Raspberry Pi platform, making it secure, affordable and compact. Meanwhile, it is Stratodesk's software that makes the workspace hub a truly disruptive IoT endpoint for the enterprise.
NoTouch OS Cuts Costs, Increases Security, and Connects to Your Citrix VDI.
Easily deploy NoTouch OS onto your existing hardware via one of our convenient installation methods. Because NoTouch is Linux based, once it is installed there is no longer any need for Windows licenses and patches, countless IT staff hours, massive capital investments in hardware, or antivirus contracts for desktops.
Additionally, companies looking to save on capital investments in hardware can use Stratodesk NoTouch OS to repurpose existing devices. PC Repurposing is made easy thanks to NoTouch's minimal hardware requirements, and it runs on almost any device on the market. These low requirements unlock tremendous savings potential by broadening the hardware pool that can be incorporated into your Citrix  deployment.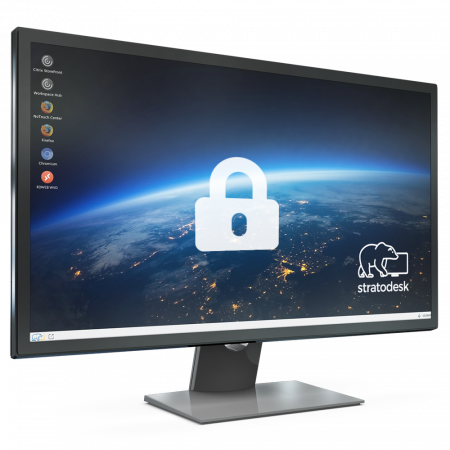 NoTouch Center Automates Endpoint Management.
NoTouch Center, a browser based administration software that automates endpoint management, configuration and updates to PCs, Thin Clients, Laptops and ARM based devices (including the Raspberry Pi) – all from one location. It is also the only endpoint management solution able to manage both x86 and ARM based devices in the same environment and can be run either on premises or in the cloud.
NoTouch Center supports live inheritance of settings, meaning groups can be set and configured and easily kept in sync. It supports multiple user roles, monitoring, asset management, inventory, Helpdesk, and other features expected from an enterprise grade product.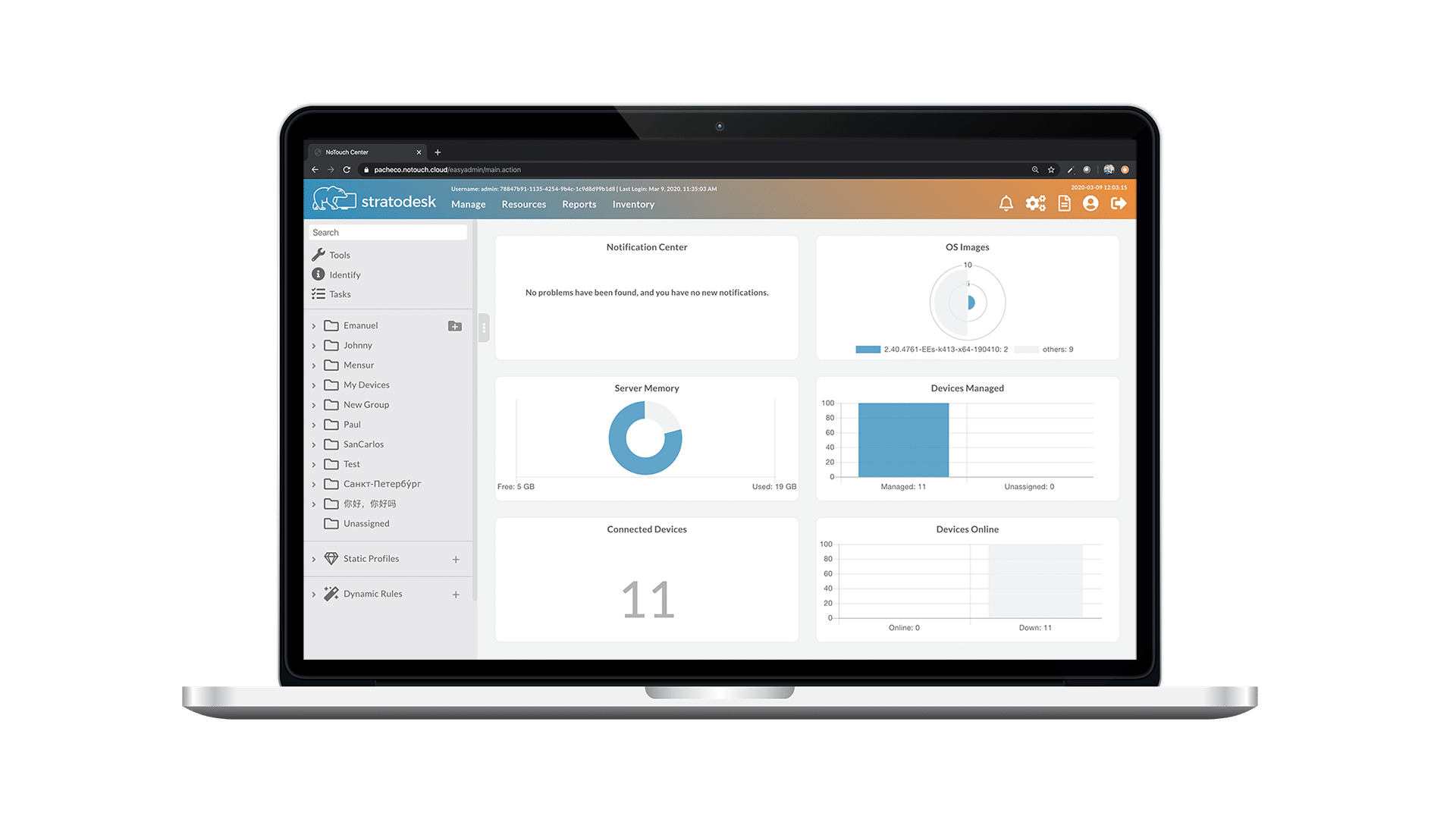 Working with Personal Devices and BYOD?
The new, mobile workforce expects to access critical work information and applications from personal devices. This opens up a range of challenges to IT leaders.
NoTouch GO is NoTouch OS on the go! An 8 GB USB preloaded with NoTouch OS that runs on any hardware device: x86 or 64-bit based device including Laptops, PCs and Thin Clients. Enable Bring Your Own Device (BYOD) with NoTouch GO.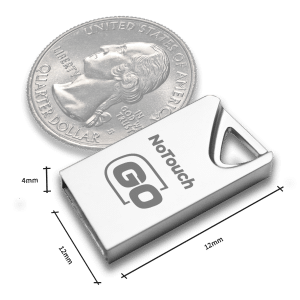 NoTouch is the #1 Thin Client endpoint OS and management solution in the world. NoTouch is the name of our software.