NoTouch OS is the endpoint operating system of choice for your preferred VDI environment as well as the most advanced Thin Client OS on the market. Capable of running on the most cutting edge Thin Client, Laptop, PC and Raspberry Pi devices, NoTouch OS is your #1 choice for a centrally managed endpoint solution.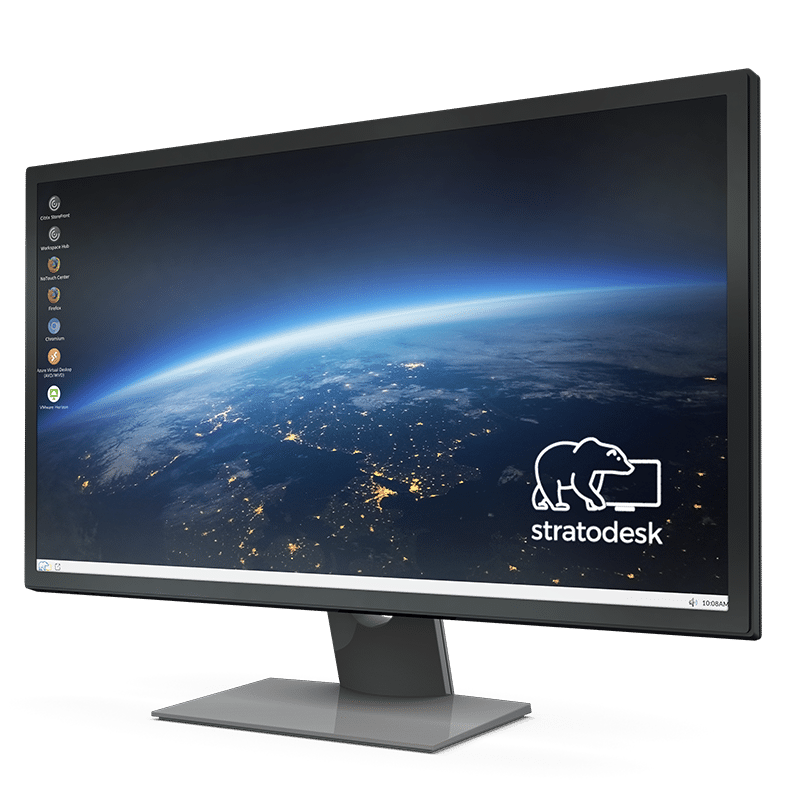 NoTouch OS powers the Citrix Ready workspace hub – the enterprise grade Raspberry Pi solution for VDI. Supercharge your VDI with the low cost, high performance Thin Client powered by a native NoTouch OS.
How is NoTouch Desktop installed and deployed
Full hard drive installation
NoTouch OS installs onto your device bare metal. You don't need Windows installed on your device to run NoTouch OS, and installing NoTouch will replace any existing OS on your hardware.
Live Boot and BYOD Support
Empower your workers to connect to your network at home or on the go. Simply boot NoTouch from a USB stick and get full access to your VDI session without any effect on your native OS.
Install NoTouch OS to thousands of devices instantly using PXE boot. Enable enterprise grade rollouts and save time by using PXE boot install directly from your server.

NoTouch OS on Raspberry Pi
NoTouch OS is the most advanced Thin Client OS for the Raspberry Pi. Our minimal footprint OS installs onto your Raspberry Pi 3, or the newest Raspberry Pi 3B+, and turns it into a high performing endpoint. Stratodesk is the first company to make the Raspberry Pi a viable enterprise option, and is the only OS for the Citrix Ready workspace hub.
NoTouch OS Features at a Glance
Small Footprint Linux-based OS (32–500 MB)
Various Boot Options, Easy and Fast Rollout

 Live Boot
 USB Key
PXE Boot
MSI Installer Package

Connection Setup in Seconds with First Time Wizard
VMware Horizon View Client

PCoIP and Blast Extreme
MultiMediaRedirection (MMR)

Citrix Receiver Client

Citrix Virtual Apps and Desktops
HDX MediaStream Flash Redirection
HDX RealTime Engine – Skype for Business
Citrix StoreFront
Supports all Major VDI/Cloud/DaaS Solutions
Built-in Firefox Browser to Access Web and Web-based Applications
Ultimate Peripheral Support
LAN and Wireless Support (LAN/WiFi/802.11/WLAN)
Multimonitor
USB Device Forwarding/USB Redirection
Local and Networked Printers
Storage (USB Sticks/Thumb Drives)
Smart Card Support (incl. PIV and CAC)
Same Look and Feel on All Your Devices, No Vendor Lock-in
Centralized, Painless and Intuitive Client Management Suite
Virtual Appliance for Zero-install Option with PXE Server
Resources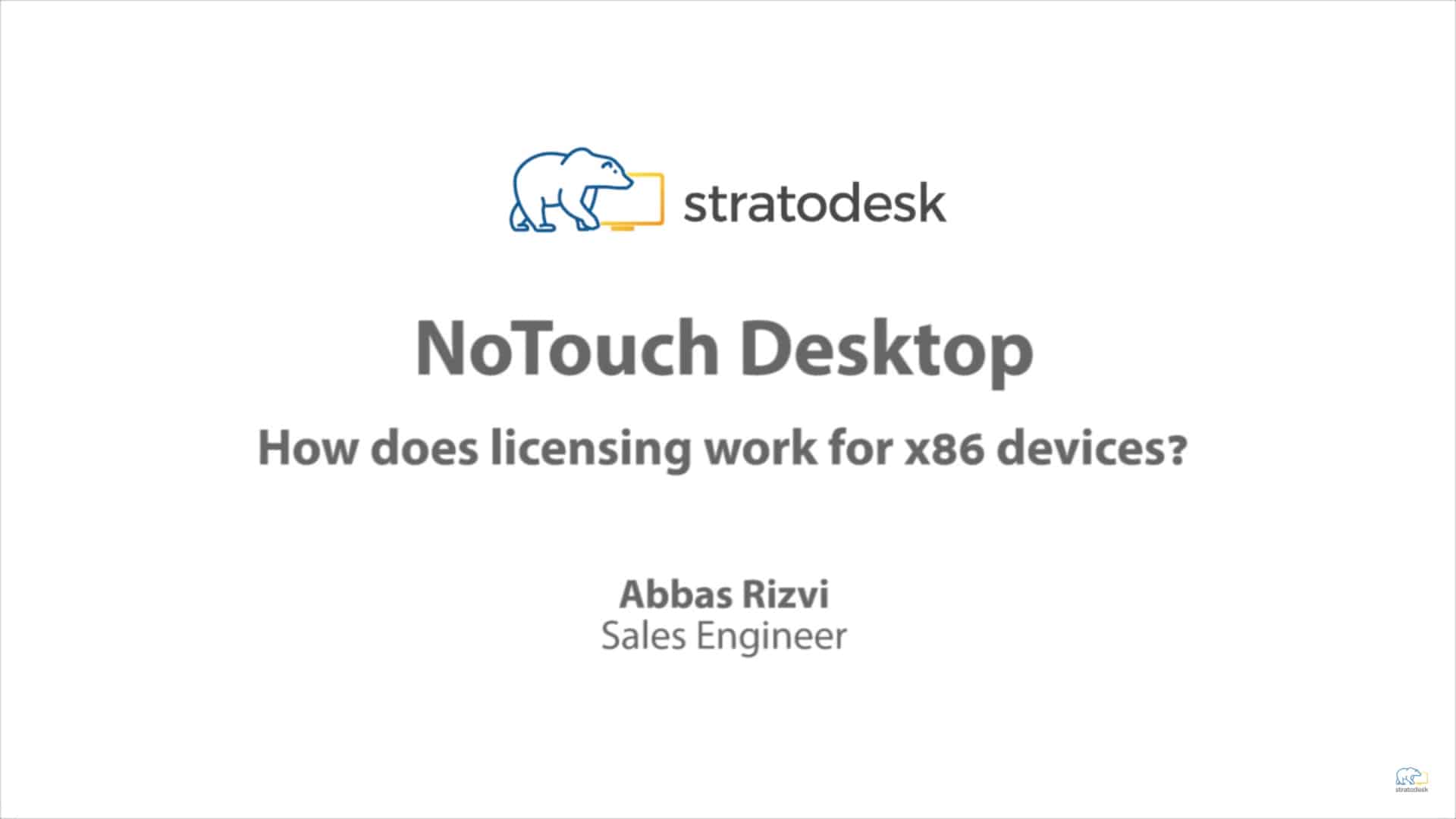 https://youtu.be/r88THC721zE NoTouch OS Licensing for x86 Devices In this quick demo learn how to manage NoTouch…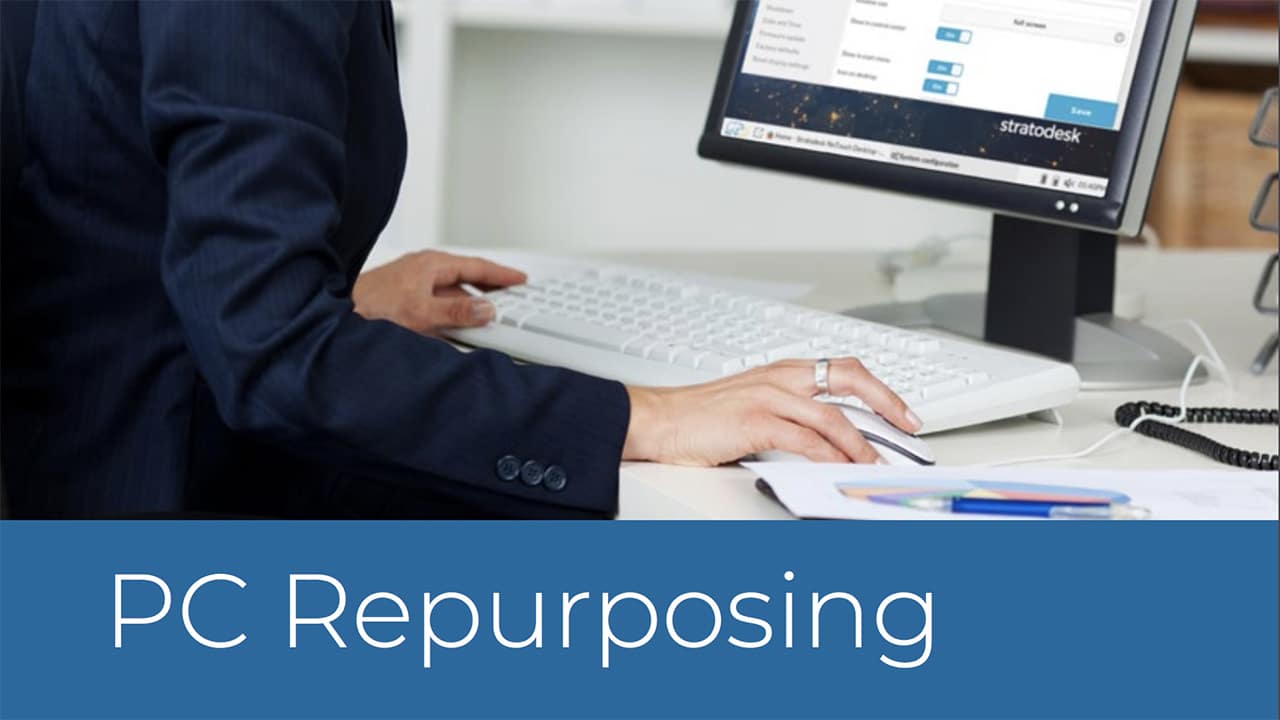 Although VDI is widely used for securely delivering virtual apps and desktops, many organizations still…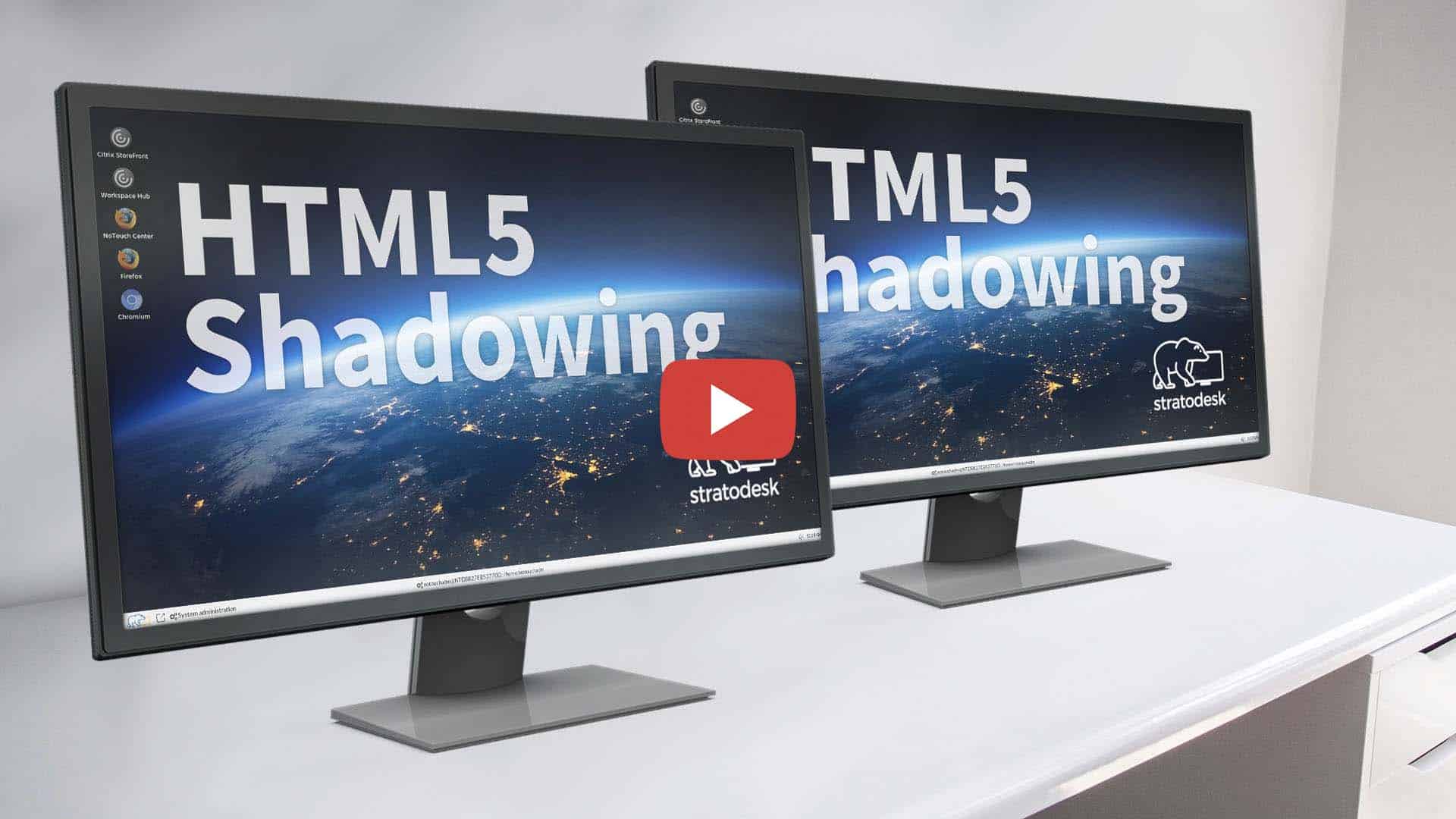 Watch the entire demonstration on how to use shadowing with NoTouch. Stratodesk software uses…
NoTouch is leading the way in intelligent VDI endpoint management. Download your free trial today.
Subscribe to our newsletter: