The Stratodesk team literally rocked VMworld Europe in Barcelona. Our tradeshow team was booked basically day to night all three days. With on-site tech demos of our endpoint OS and management solution NoTouch Desktop, awesome talks about the Stratodesk approach of leveraging existing gear and adding, beside standard hardware, new low cost devices like Intel NUCs or Raspberry PIs to the mix, as well as old and new customers and partners dropping by to chat about great experiences with Stratodesk and future project, our booth was always packed.
We really enjoy to change the way our customers use their desktops today. Stratodesk NoTouch Desktop offers a more secure, easier and more reliable way to use existing and new devices in a VDI environment like VMware or Citrix.  But even more important than that, Stratodesk gives system administrators with NoTouch Center an extremely user-friendly tool to update, configure and monitor their devices from one central location. Together with enterprise grade features like asset tracking, reporting, scripting or a free, pre-configured PXE server for easy roll-out and network boot NoTouch Center leaves admins more time for new project and important tasks.
Just take a look at some of NoTouch Center's features:
Support for numerous operating system
Pre-Installed in the Stratodesk Virtual Appliance
Cloud Deployment option
Group based administration and Inheritance of Settings
Browser Based
Uniform User Interface
Multi-User Support and Rights Management
Real-time Device Monitoring and Tactical Overview
Reporting Tool
Asset Tracking and Peripheral Inventory
Scripting Engine
Remote Helpdesk
And much more
Our team had a lot of fun working our booth raffle for a Parrot Drone. Congratulation to the lucky winner, Rob de Hoog.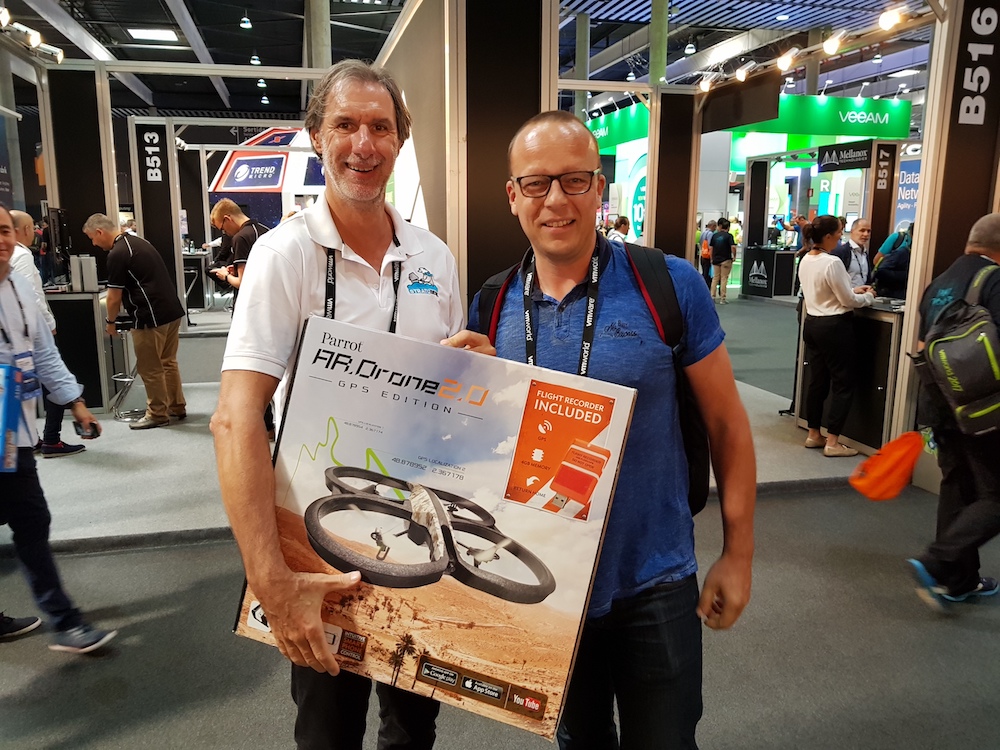 If by any chance a polar bear showed up in you company after the show, he probably came from our booth and don't get jealous if you see one of your colleagues with a cool Stratodesk T-Shirt. There are still some opportunities to see us this fall in Europe and take home some cool Stratodesk swag:
VMUG UserCon Italy: 14/11/2017
VMUG UserCon UK: 16/11/2017
We hope to see you at one of the coming events.