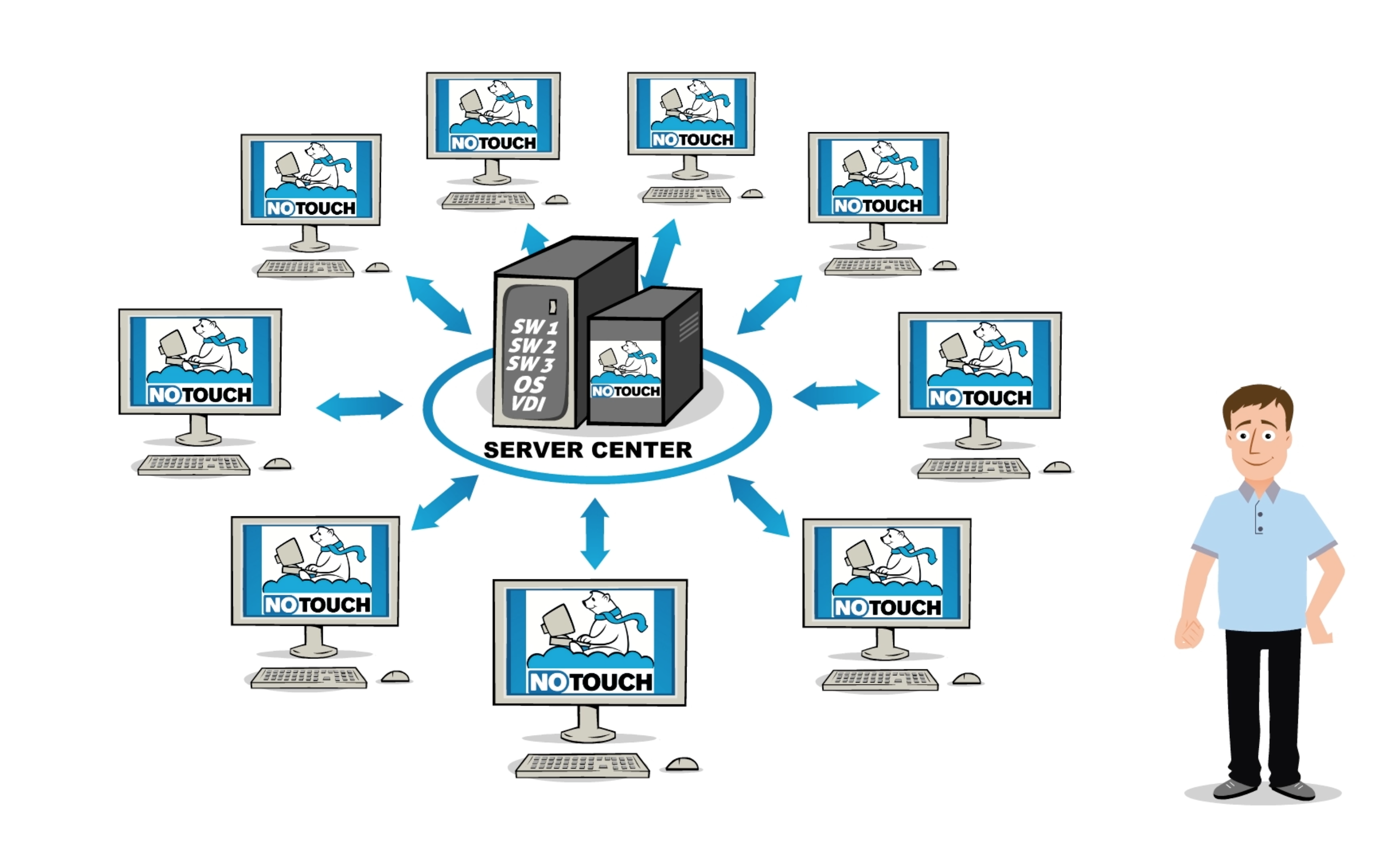 For any organization considering implementation of Virtual Desktop Infrastructure (VDI), the organization's "big picture" priorities come first: achieving increased business speed, security, manageability, control, and scalability, all at an efficient cost. Decisions with regard to servers, storage, networks, hypervisors and performance/load requirements all come into play. At the end of the day, a decision will be made, and a VDI implementation strategy will be formed. But even after developing a stellar strategy and rigorously testing a proof of concept, unforeseen challenges can make the migration to VDI more arduous, or costly, than initially expected.
One of those unforeseen challenges? The configuration and management of a network of endpoints. A diverse hardware environment made up of devices from various vendors, some aging devices, some new devices, some desktop PCs, some thin clients, different versions of Windows, etc.,  means that finding the right configuration for the clients can be cumbersome. This challenge can create a speed-bump in the initial adoption of VDI, when organizations cannot justify the cost of invest in new hardware; or it can create headaches later on in the process, when existing hardware becomes outdated and obsolete but the budget for a hardware overhaul just isn't enough.
The worst part about it is that some CIOs lose sleep over their endpoint problems. They've been told that the transition from aging PCs to thin or zero clients is necessary, and yet the aging desktop PCs that they already own (and are willing to trash) are actually more powerful than the new and expensive thin clients that they are willing to buy. Additionally, while VDI implementation is supposed to simplify their IT environment, the management of their endpoints even after rolling out VDI still requires tech support staff to make desktop visits to endpoint users. That is can be time-consuming and inefficient.
This situation is exactly why NoTouch Desktop exists. NoTouch is a hardware agnostic operating and management environment for Server Based Computing, Virtual Desktop, Terminal Services and Remote Desktop environments. It's made up of three components: a minimal-footprint OS (NoTouch Receiver), a central administration solution (NoTouch Center), and a virtual appliance (Stratodesk Virtual Appliance). And just how does NoTouch effectively tackle the endpoint challenge associated with VDI implementation?
NoTouch OS can run on ANY PC, laptop or thin client hardware of ANY brand; it can run from a USB stick, network boot, CD-ROM or local hardware. If you want, you can make it wipe out Windows, and it comes with clients for Citrix XenApp/XenDesktop, VMware Horizon View, Quest vWorkspace, MS RDP clients, Mozilla Firefox and many more. This minimal-footprint operating system allows CIOs to free themselves from legacy drag and vendor lock-in, and choose to repurpose their existing hardware or simply connect their brand new hardware to the NoTouch Center to provide the same end-user and administrator experience.
NoTouch Center  is a browser-based administration center that helps IT administrators manage, configure and update their endpoints. By supporting inheritance of settings, groups can be set up, configured and synced both quickly and easily, with a tool that is accessible from any device with a browser.
Finally, Stratodesk Virtual Appliance is a zero-install way to run NoTouch Center AND an enterprise-grade PXE boot stack for NoTouch Desktop. It is a 64bit Linux-based Virtual Appliance preconfigured to run in VMware ESXi, Citrix XenServer, Microsoft Hyper-V and various desktop/workstation products.
Don't let a potential endpoint nightmare stop you and your organization from taking advantage of all of the other amazing benefits that a well-designed VDI environment can offer. Test out NoTouch Desktop today, and make your endpoint nightmares a thing of the past!