At Stratodesk, we are seeing more customers adopting the Citrix Workspace Experience  – a new way of connecting to your applications & desktops. When connecting via Citrix Cloud, Citrix Workspace Experience provides a superior user experience to an on-premises Citrix environment.
You can create a connection to Citrix in a number of different ways. You can use the store browser method using the Workspace app, StroreFront/Citrix ADC using the built-in web browser, or Workspace app with self service enabled to give the same user experience as if connecting from a Windows Environment.
To get the Citrix Workspace experience, you can create your connection in the same way you would normally by selecting the connection mode 'Workspace App' and adding the connection target URL.
If you are connecting to Citrix Workspace from a Citrix Ready Workspace Hub or Raspberry Pi then you should also include the parameter 'Use Modified UIDialog'. Set it to 'off', as shown below.
Once you have announced the change, you should see the icon appear on the desktop and be able to launch the connection. Please enter your username & password.
If authentication has been successful you should have visibility of your Citrix Workspace environment.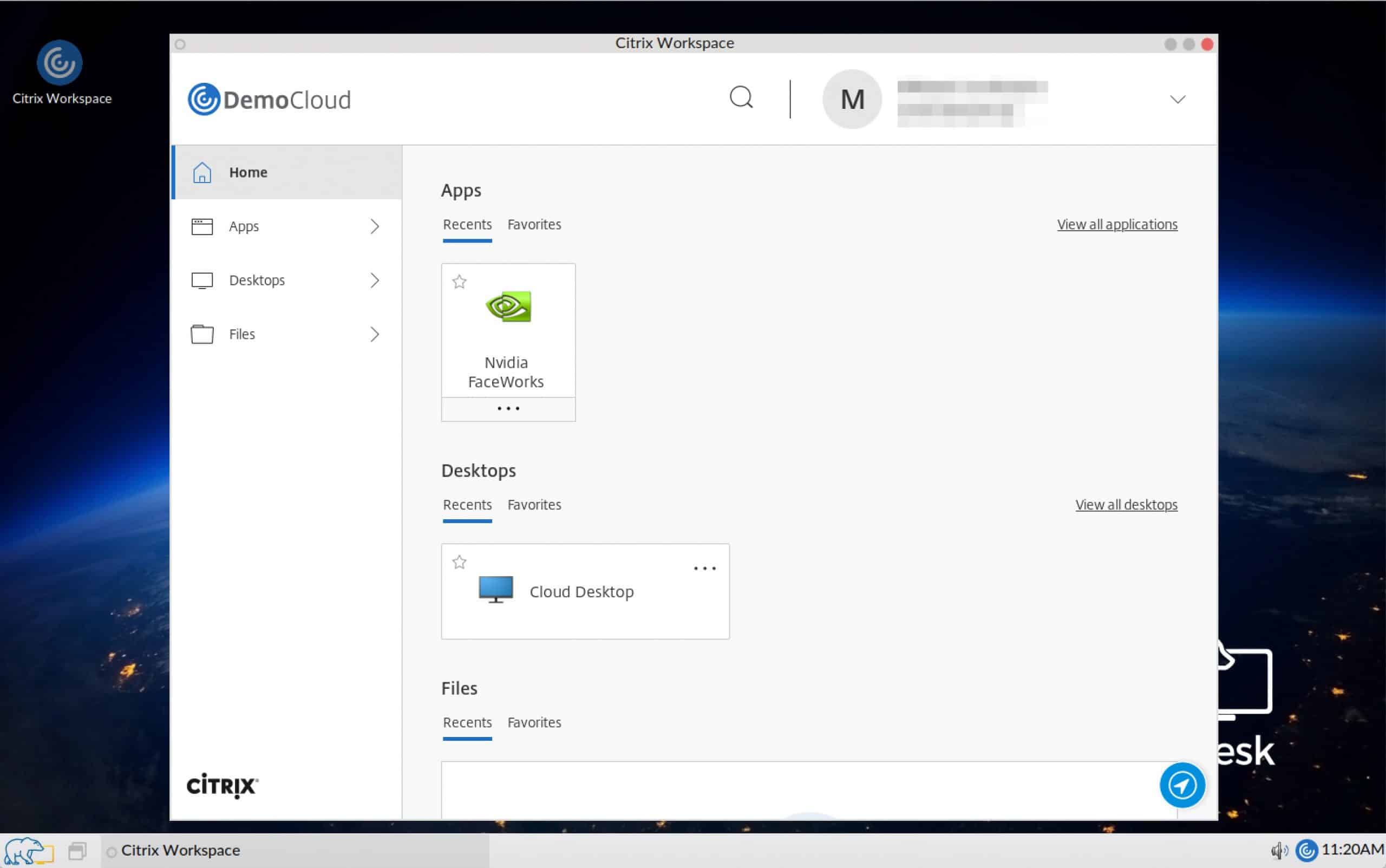 Important Note on Citrix Workspace Experience
It is worth noting that the current version of the Linux Workspace App 20.04.0.21 included in NoTouch OS version 4.2.6 does not include Intelligent Workspace Features. Please see the following matrix published by Citrix for more information on that:https://www.citrix.com/content/dam/citrix/en_us/documents/data-sheet/citrix-workspace-app-feature-matrix.pdf
When these features become available as part of the Linux Workspace app, they will be included in future releases as part of a firmware update.