Automated VDI Thin Endpoint Management
Experience the power of NoTouch Center, the ultimate all-in-one management center for VDI Thin Clients and devices. Streamline efficiency with our enterprise-grade solution, featuring easy configuration, syncing, and monitoring, as well as enhanced user roles, asset management, and Helpdesk capabilities.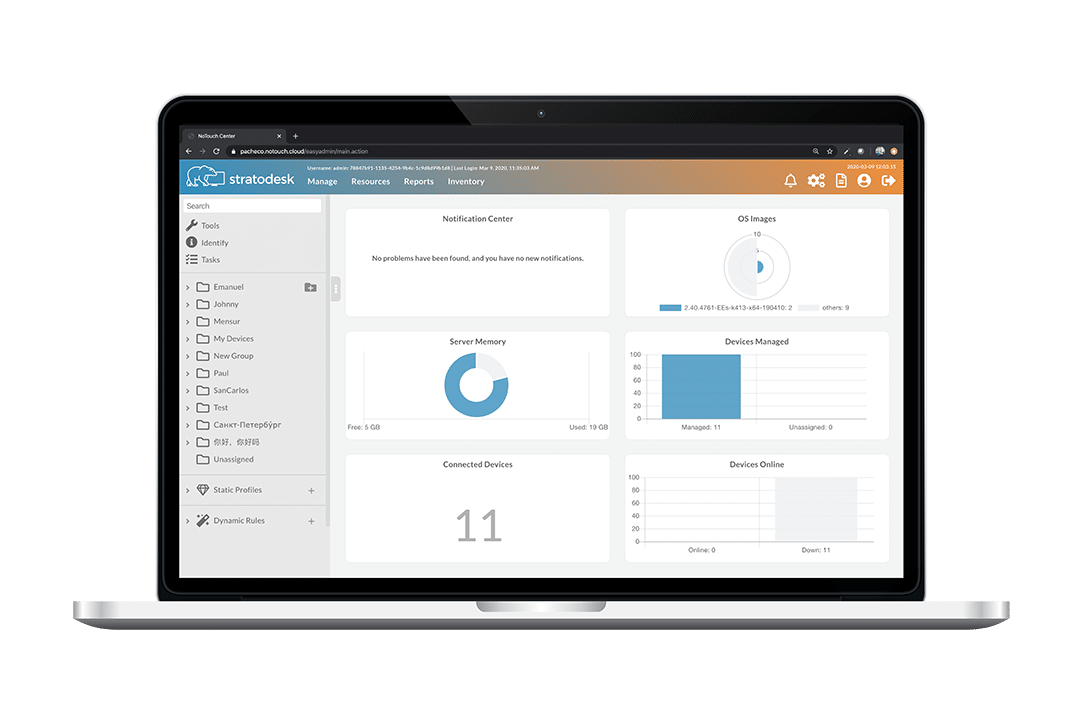 Built with complex and mixed enterprise environments in mind, NoTouch Center empowers you to effectively manage a secure and powerful VDI.
Your entire VDI accessible from one location –the only endpoint management software with the power to manage x86 AND Raspberry Pi devices.
Eliminate the need to do time consuming Windows updates on your endpoint devices. Update all of your devices at once from one location.
Know exactly what is happening to each device and its peripherals via Real Time Monitoring and Tactical Overview.
NoTouch Center scales indefinitely. Incorporate and manage thousands of devices into your environment.
Empower your workforce at home or on the go, manage multiple work sites from one location, and enable BYOD –all without compromising on security and performance.
NoTouch Center has an intuitive interface designed with your IT manager in mind. You don't need advanced Linux experience to use this solution. Drag and drop certificates, set groups, and manage permissions –all with an intuitive Graphical User Interface.
Resources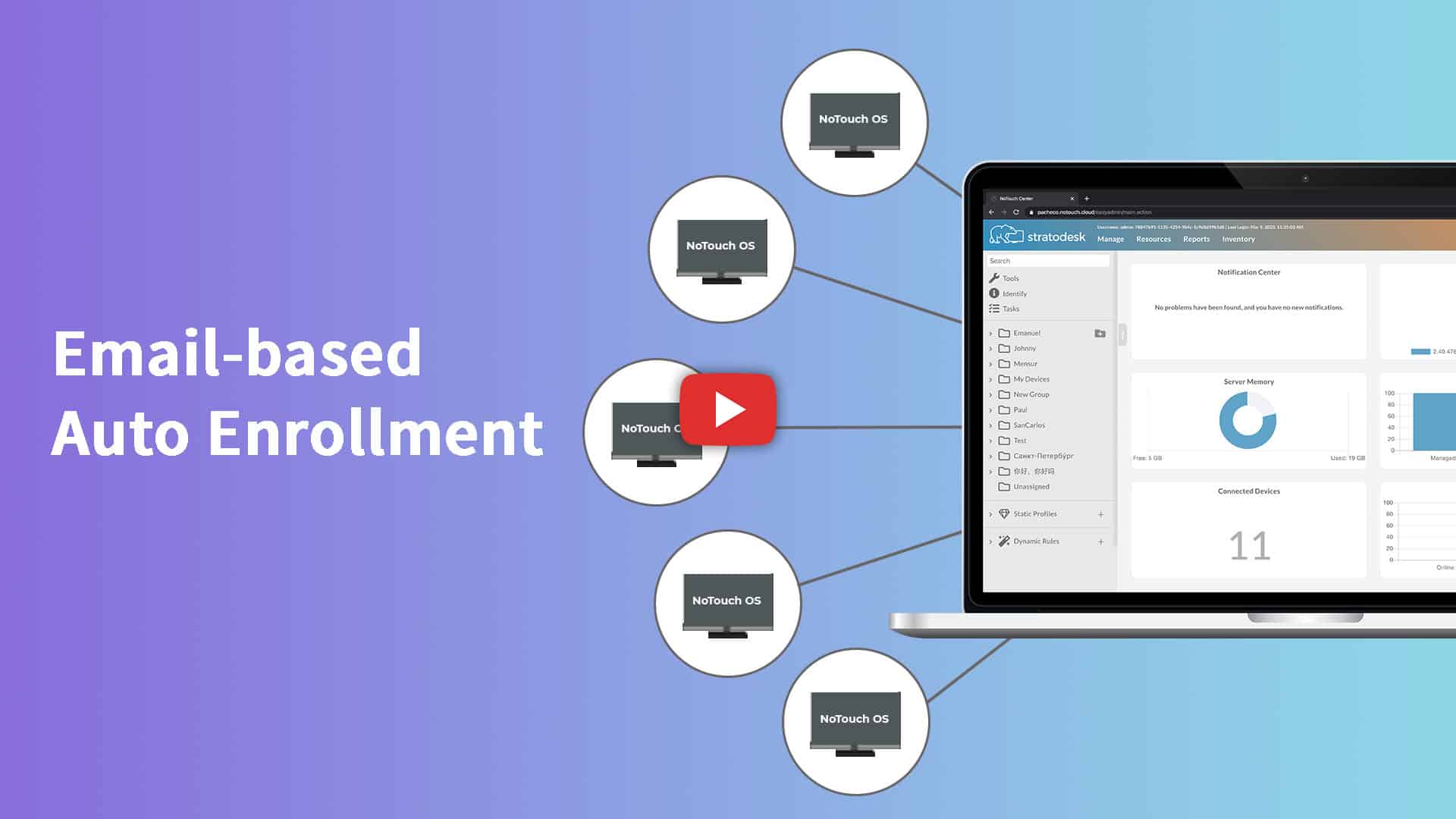 https://www.youtube.com/watch?v=CbamIwn2FF0 E-mail based management server lookup is a surprisingly ingenious method to have normal…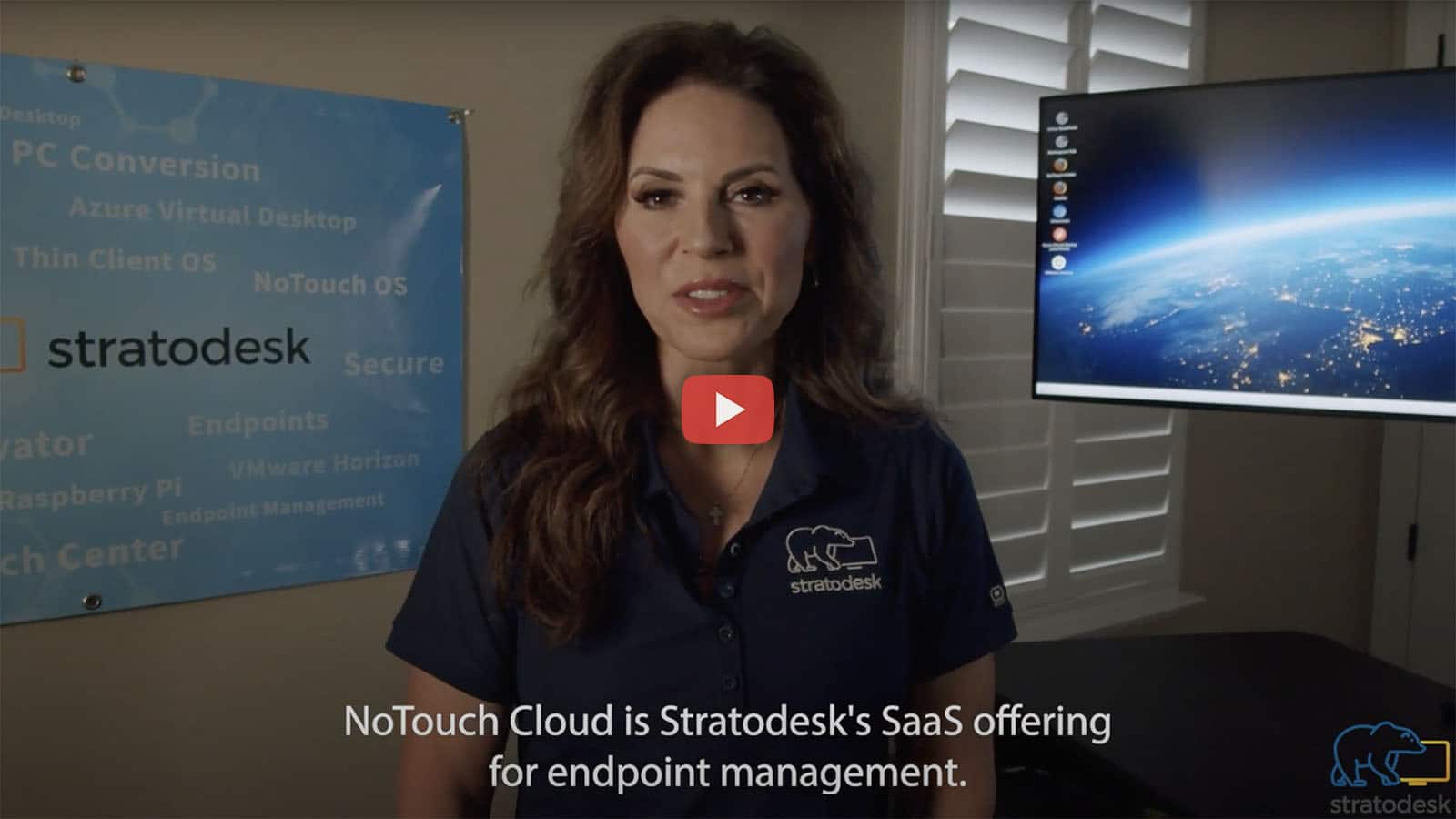 https://youtu.be/gwPjHCzmufA Effectively Stratodesk NoTouch Center in the cloud, Stratodesk NoTouch Cloud is Stratodesk's SaaS offering…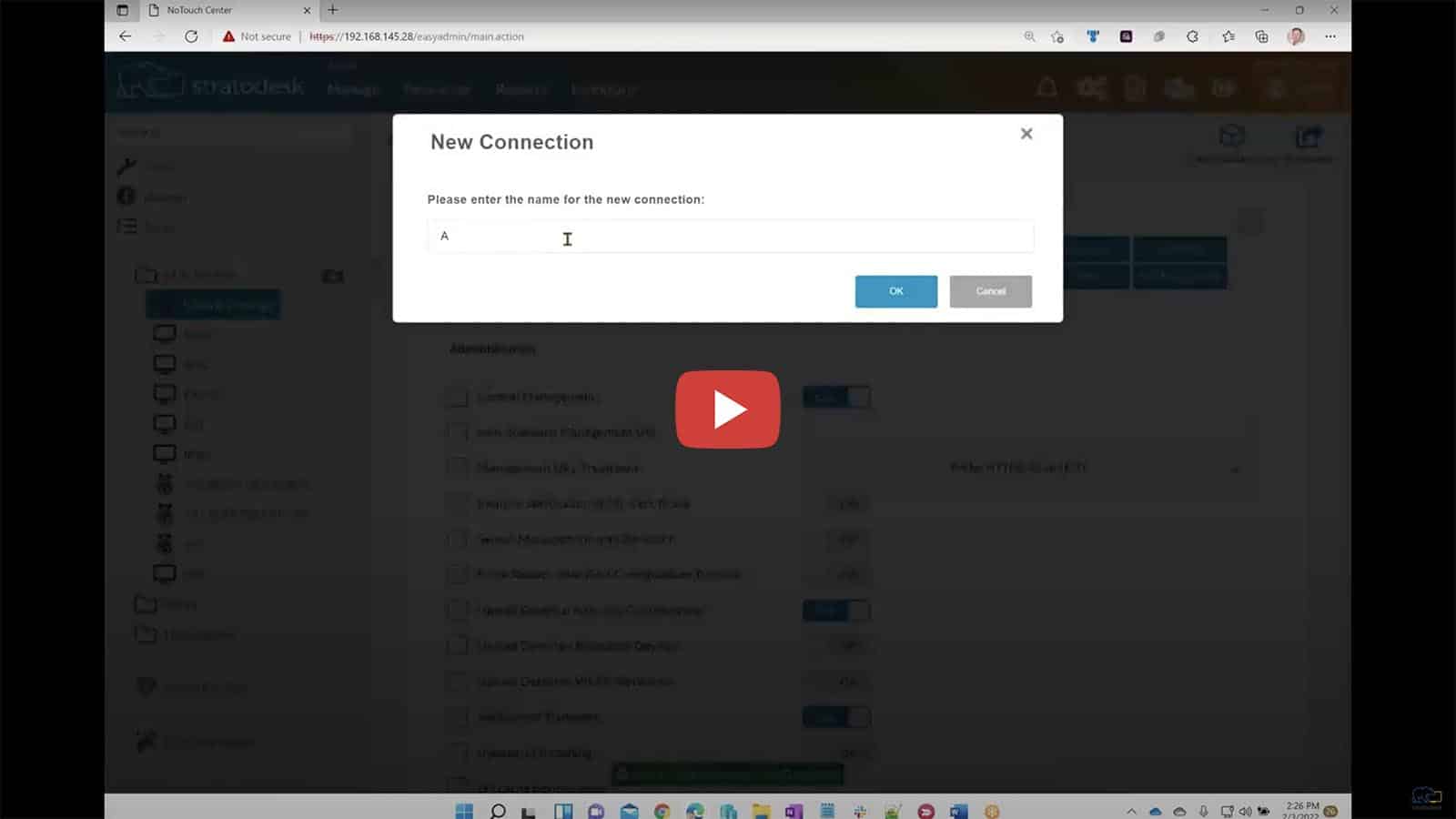 https://youtu.be/vex0i8RgrHU Many organizations have a requirement where they have to have an Acceptable Use Policy…
NoTouch is leading the way in intelligent VDI endpoint management. Start your free trial today.
Subscribe to our newsletter: