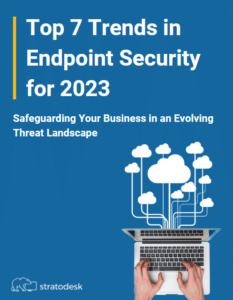 Top 7 Trends in Endpoint Security for 2023 Report
Endpoint security has become increasingly critical in today's rapidly evolving threat landscape. With the proliferation of remote work, cloud adoption, and the rise of sophisticated cyber attacks, businesses face numerous challenges in protecting their endpoints.
This report outlines the top 7 trends in endpoint security for 2023, providing IT and security leaders with valuable insights to enhance their endpoint security strategies.