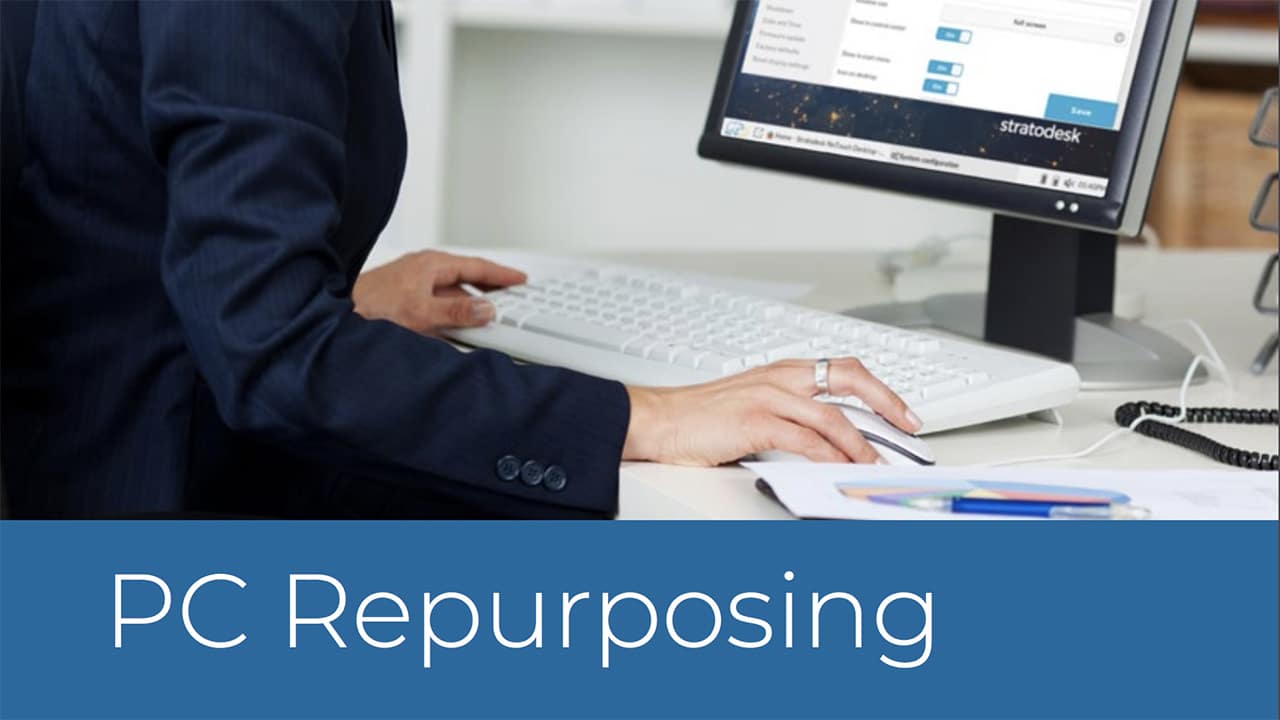 Although VDI is widely used for securely delivering virtual apps and desktops, many organizations still struggle overcoming the high entry bar required to deploy an effective VDI environment. Technical expertise and large investments in hardware and IT staff resources/time remain a major barrier preventing many from taking full advantage of the benefits VDI has to offer. An additional barrier is the Windows problem. In order to deploy an effective VDI, organizations must maintain Windows on each of their endpoint devices. This requires further investment in time and money beyond just the initial server investment.
Companies and organizations eager to reap the many rewards of Virtual Desktop Infrastructure will be glad to know that there is another option. It is in fact possible to get the full effect of VDI without overhauling an entire, existing network of endpoint devices. This solution is called PC Repurposing and it allows more organizations to make the leap to VDI and even scale the number of devices in their network.
This paper seeks to explore the benefits of PC Repurposing, some of the challenges facing companies and organizations that wish to make use of it, and finally, how Stratodesk software solves common challenges facing those who want to repurpose existing endpoints, even making it possible to add additional endpoints and managing both low cost hardware and repurposed devices in the same environment.