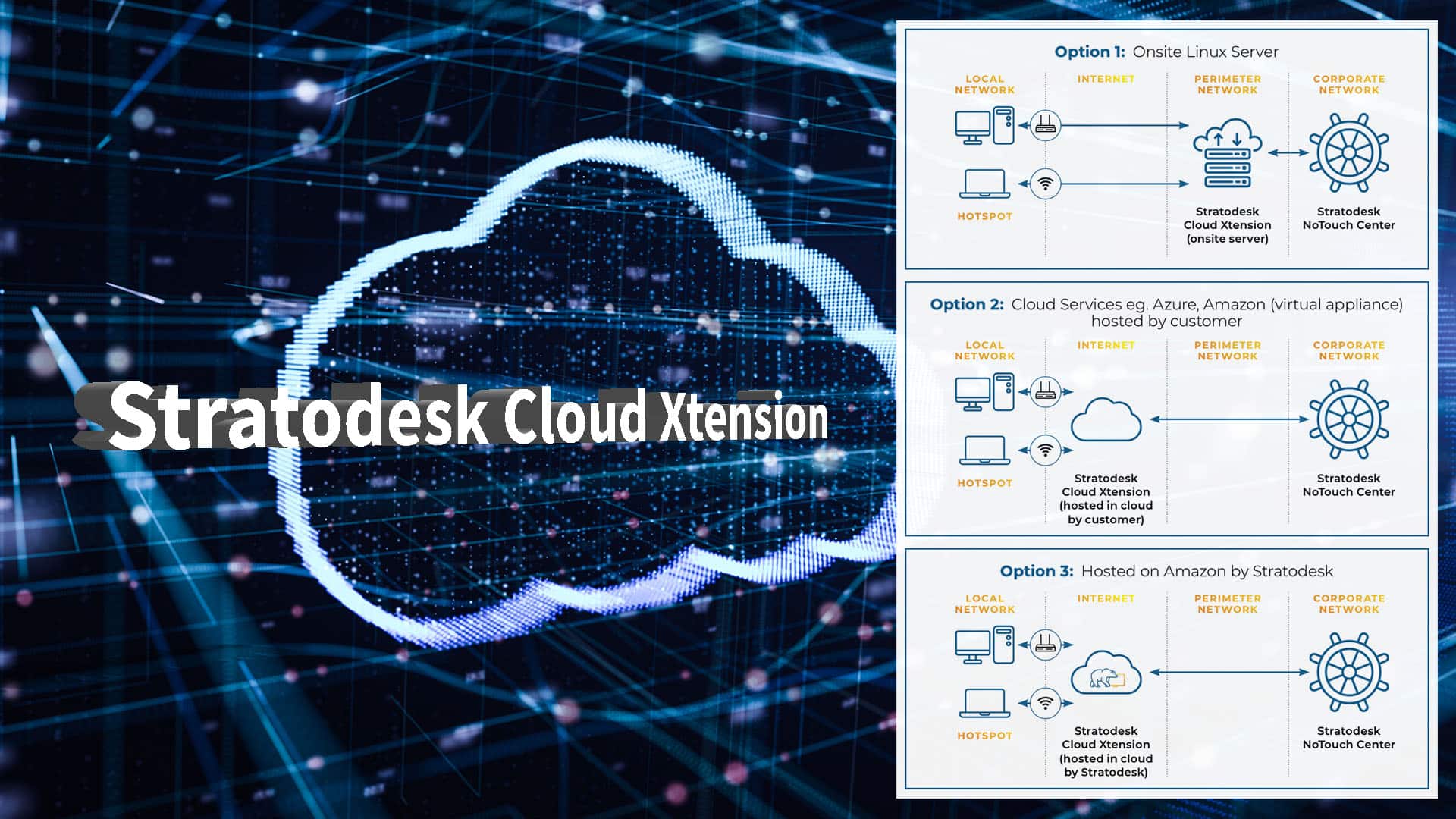 Stratodesk Cloud Xtension broadens NoTouch Center endpoint management through a standard internet connection to devices, wherever they are. With three easy implementation options, Cloud Xtension is the perfect solution to deliver easy connection to endpoints in remote locations or to those used by your mobile workforce.
Stratodesk Cloud Xtension can be based on your perimeter network (in the DMZ), in your private cloud or hosted by Stratodesk, and intuitively validates connection and securely transmits critical data between NoTouch Center and endpoints without a VPN or leased line. Shadowing and Webconnect work through Cloud Xtension, too.
Stratodesk Cloud Xtension offers IT pros in any industry a powerful and dedicated virtual route for easy and efficient endpoint management, enabling customers to manage both x86 and ARM based devices, converted by Stratodesk software, in the same environment.