Happy first week of July, everyone! As we get ready for the Fourth, we'd like to share our biggest highlights from the last month with you. These include such achievements as the announcement of day one support on the Raspberry Pi 4, new Screen Shadowing on NoTouch Desktop, and more! Without further ado, here is everything that happened at Stratodesk in June. And stay tuned for even more EUC news!
EUC News – Stratodesk Software Runs on the Raspberry Pi from Day One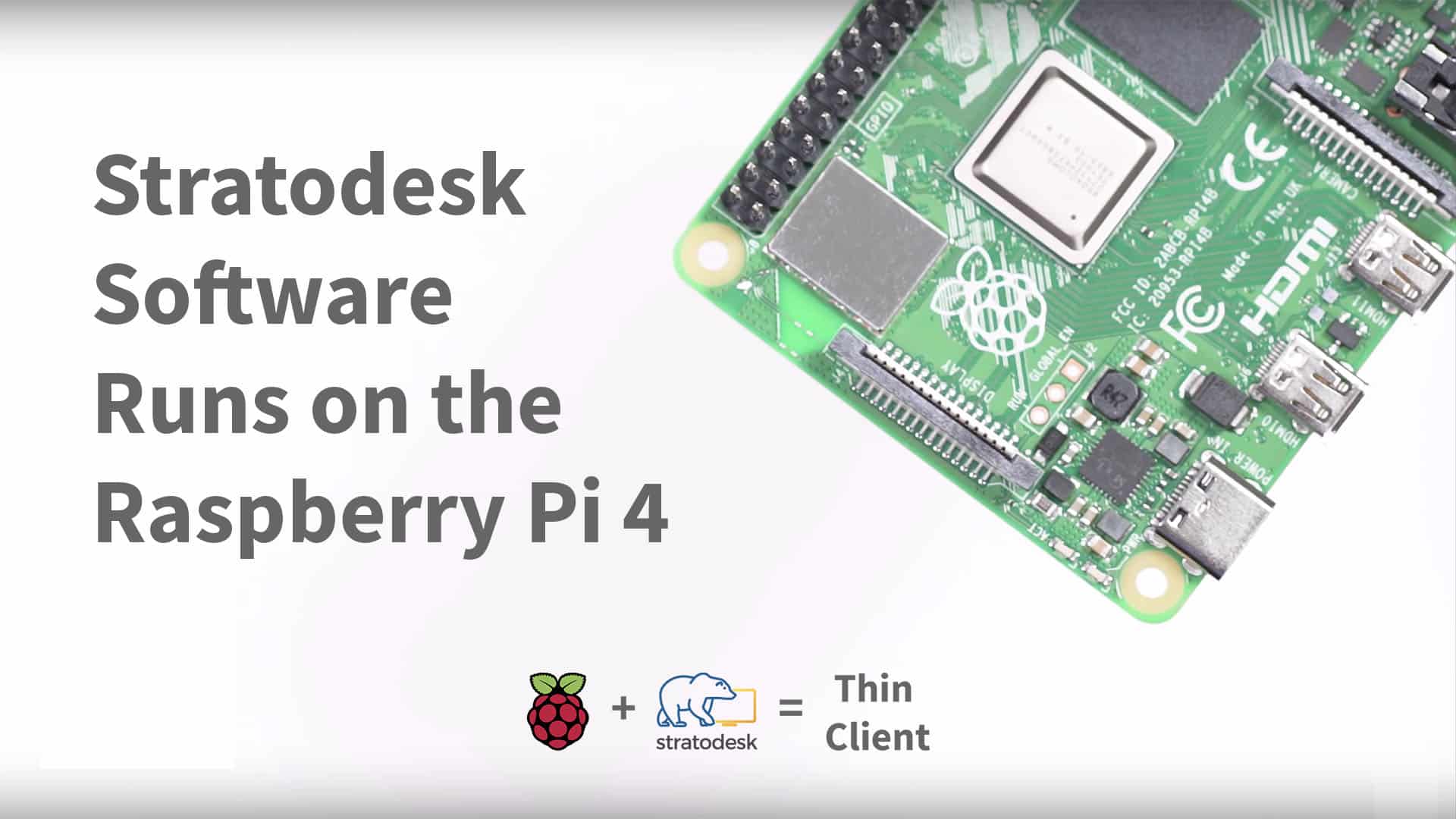 With next generation capabilities including native dual screen, 4k support, USB 3.0, enriched CPU and GPU, and up to 4 GB RAM, the Raspberry Pi 4 further establishes the Citrix Ready workspace hub as a viable alternative to x86 Thin Clients.
As of day one of the Pi4's release, Stratodesk NoTouch OS runs on the next generation device, and we couldn't be happier with the results – it offers a truly PC comparable experience while also enabling the versatility and low cost that have helped propel the Raspberry Pi platform to where it is today.
Furthermore, the Raspberry Pi 4 marks a turning point in the evolution of the Citrix Ready workspace hub. No longer will users need to bother with additional hardware in order to enable dual view. The low cost IoT endpoint powered by Stratodesk software and backed by ViewSonic, NComputing and ClearCube hardware is now a more viable alternative to traditional x86 Thin Clients than ever, thanks to the Raspberry Pi 4's incredible speed and enhanced native capabilities.
Stratodesk Customer Success Story: LGL Recycling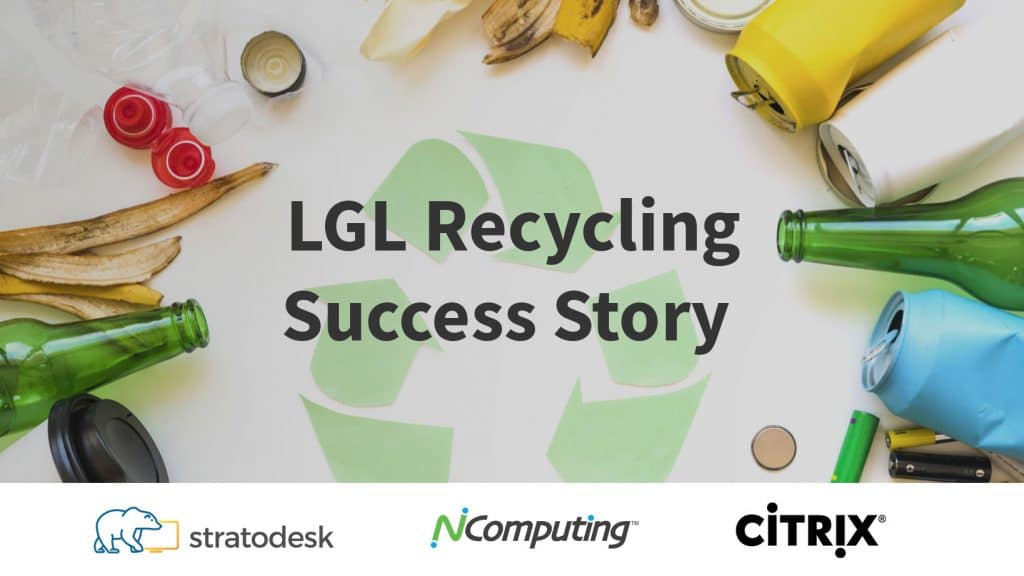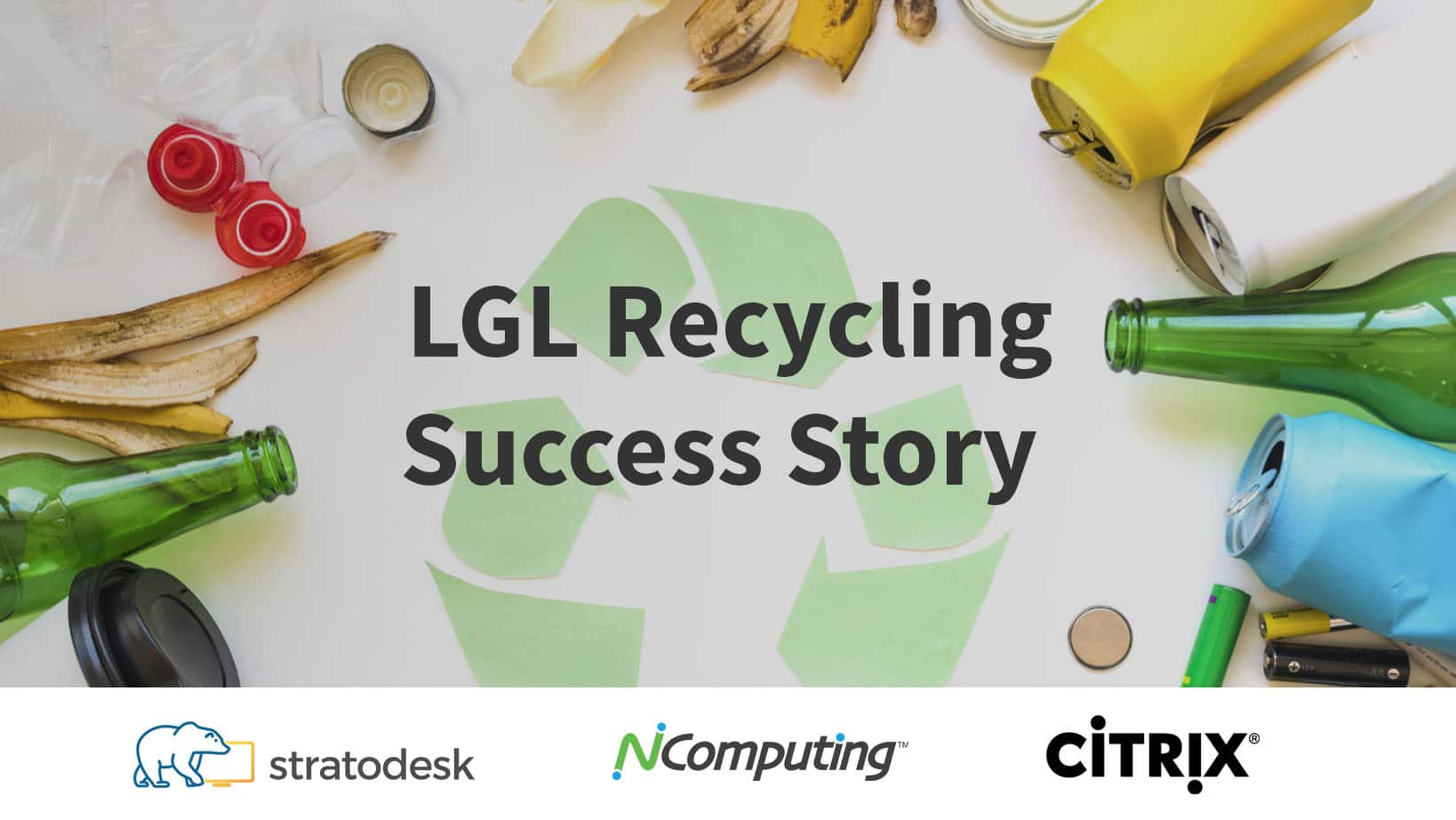 Making big waves in EUC news is LGL's success story. End-user computing is an entirely different game at LGL Recycling thanks to Citrix Ready workspace hub success. Leveraging the solution – which combines Stratodesk's OS and NComputing's hardware with intelligent digital workspace solutions from Citrix, LGL has adopted a modern approach to managing devices and applications through a single platform in a simple, secure and reliable manner and transformed user endpoint management.
The NComputing Citrix Ready workspace hub, also known as the NComputing RX-HDX, connects to Citrix Workspace™ directly out of the box and enables LGL to effectively:
Streamline endpoint computing across their entire virtual infrastructure and remote workers while enhancing user experience.
Reduce the average PC and endpoint update time by 40 to 60 hours when updates are required.
Cut basic PC costs from approximately $800 to $1000 

per workstation

 to $100 per Citrix Ready workspace hub
Leverage the full power of their virtual infrastructure
New Software Releases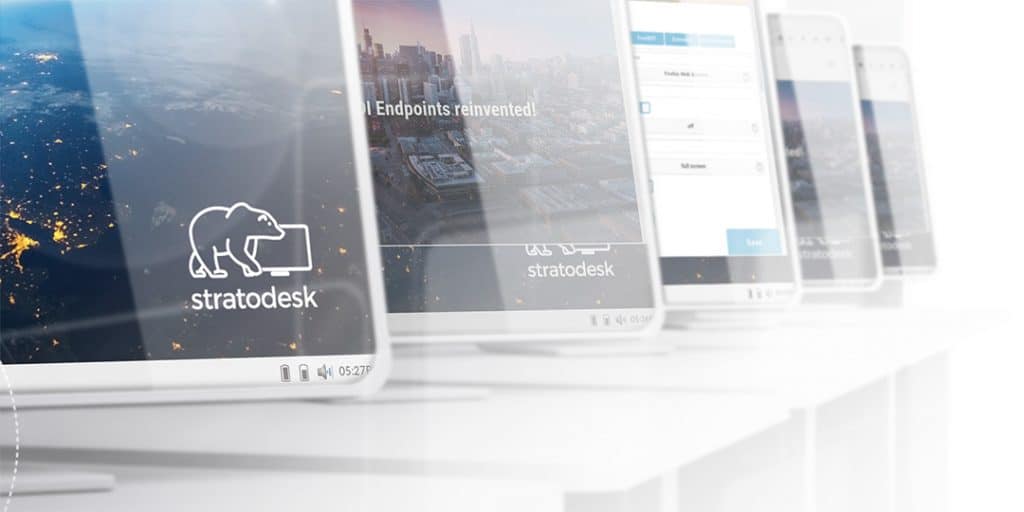 We are constantly working to improve the Stratodesk experience and adding new features to our NoTouch Desktop product suite. Check out what has changed in our release notes and download the newest NoTouch OS, Center and VA versions. They can be accessed via our download portal and are available to all customers with current update subscriptions.
The newest software releases as of the end of June were:
NoTouch OS 2.40.5197
NoTouch Center 4.2.943
VA 1.0-572
OVA 20190624
HTML5 Screen Shadowing Demo – NoTouch Desktop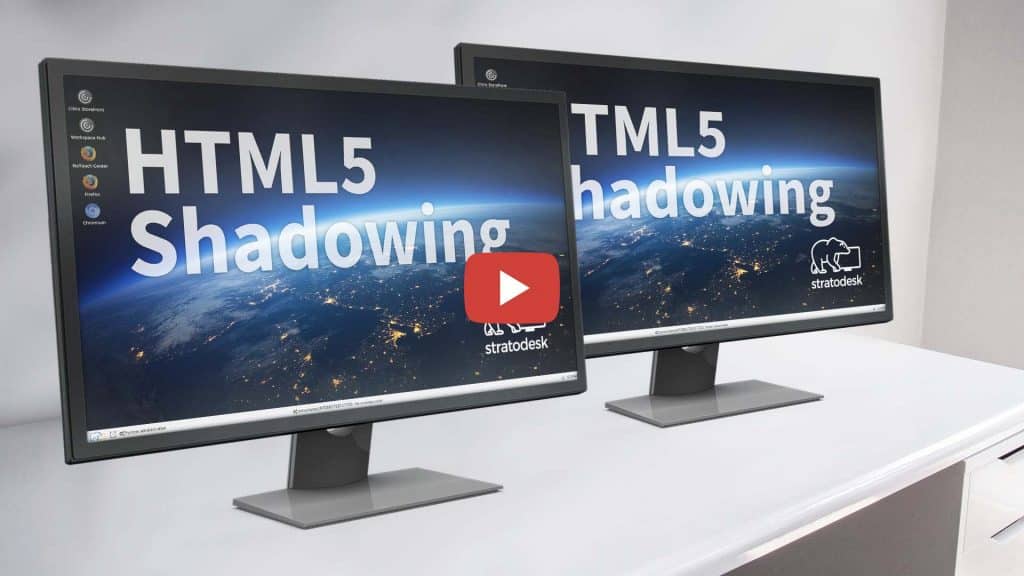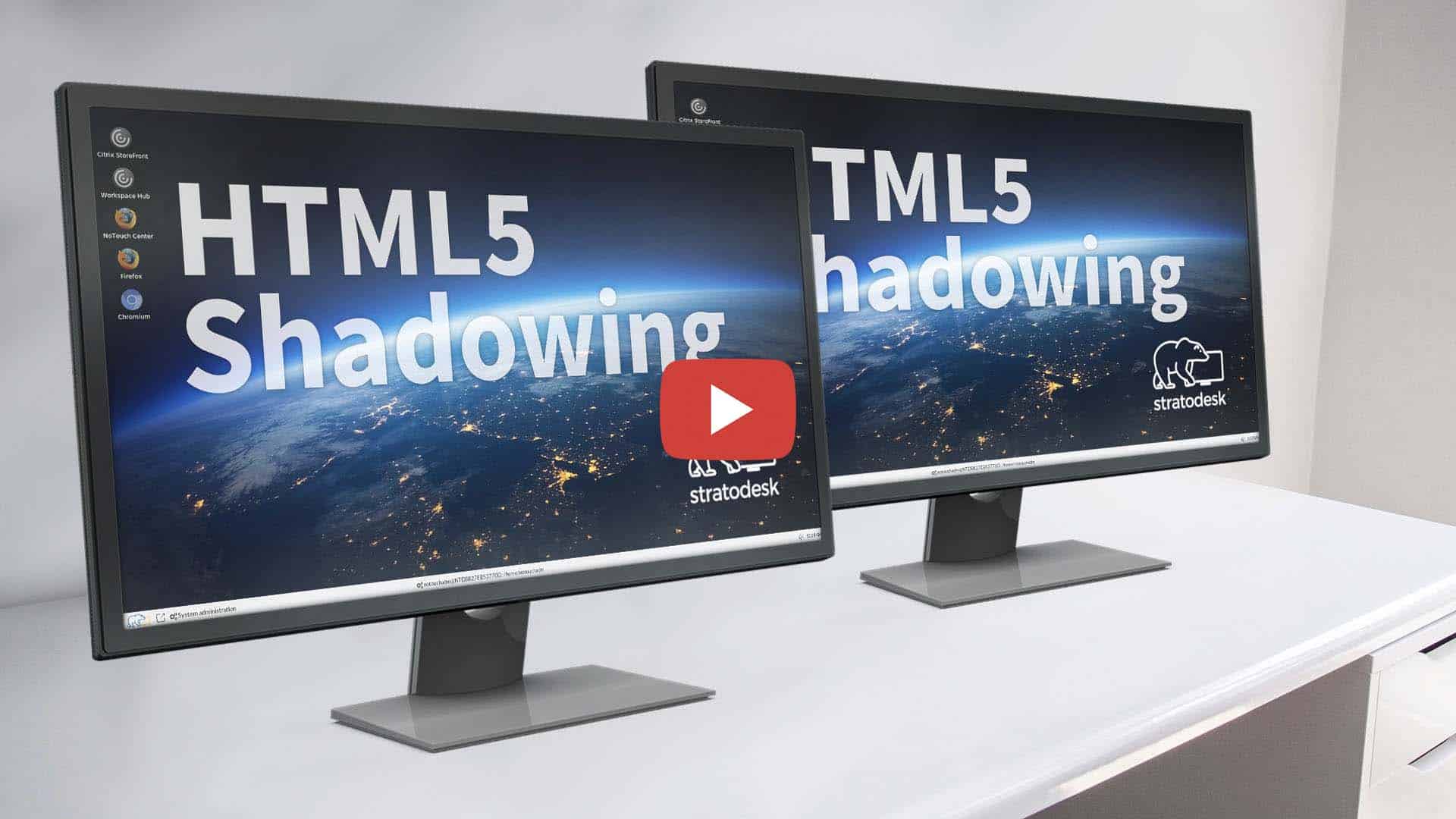 Stratodesk software uses HTML5 to enable screen shadowing right from your browser without any third-party software – it's easy!
Thanks to secure tunneling technology, NoTouch software is able to fluidly pass through  firewalls without opening up any security risks. This can be done on endpoints in the same network as you, or even on endpoints that are somewhere that you access, for example, in the Cloud.
Also, NoTouch uses state of the art encryption technology (SSL, TLS, HTTPS) to communicate from the client to NoTouch Center to ensure that shadowing is done in a totally secure fashion.
In addition to remote controlling the endpoint yourself, you can have multiple people initiate shadowing at the same time. This is fantastic for solving remote support use cases and for demonstration purposes.
Watch the entire demonstration on how to use shadowing with NoTouch in the video below.
How Stratodesk Software Boosts VDI Endpoint Security – EUC News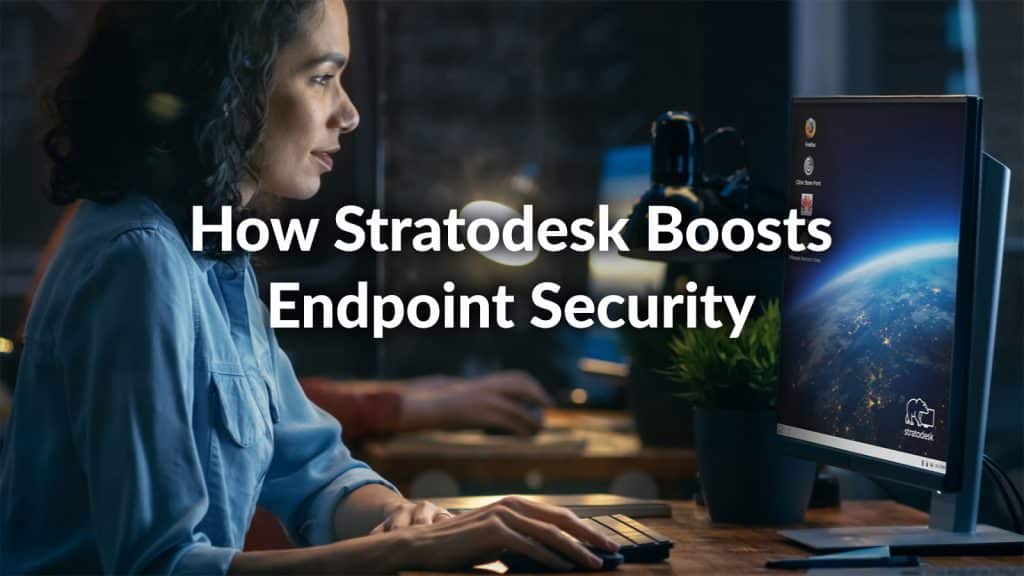 "A great white paper that is worth a read. Thin Client technology is still alive and well and in this age of frequent cyber attacks and security compromises, protecting one's data is more important than ever."

– Tobias Kreidl, Team Lead ITS, Northern Arizona University
This paper seeks to explore effective strategies for enterprises and organizations looking to implement or expand their VDI while cutting costs and increasing security and performance. Also discussed is how NoTouch Desktop can proactively help organizations achieve their goals and better manage their complicated mixed environments of x86 and ARM based devices regardless of make, model or manufacturer.
Chris Fleck on the Citrix Ready workspace hub and EUC News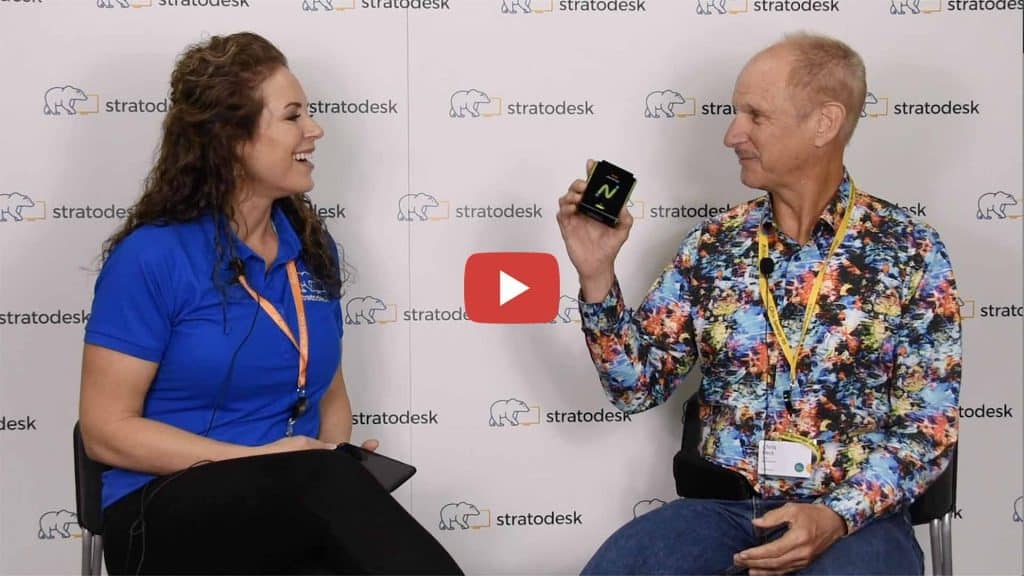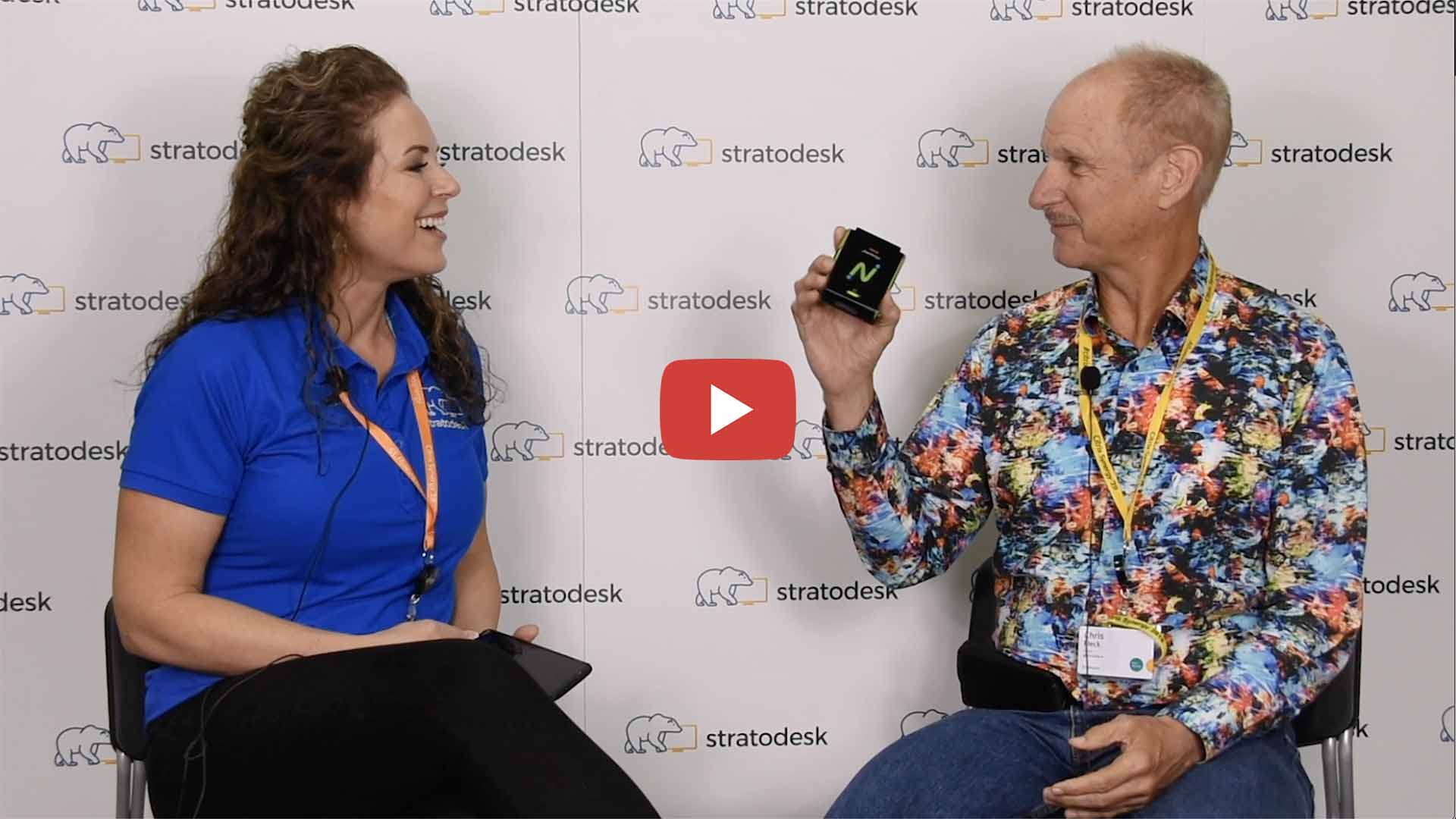 Stratodesk Sales Manager US, Renee Carson, interviews Vice President of Emerging Solutions at Citrix Systems, Chris Fleck, on the unique relationship between Citrix & Stratodesk at Citrix Synergy 2019. The Citrix Ready workspace hub is the world's most powerful VDI, DaaS and IoT device. You can learn more about the Stratodesk Citrix Ready workspace hub by watching the full video below.
Stratodesk Renews Citrix Ready Status for More than 10 Consecutive Years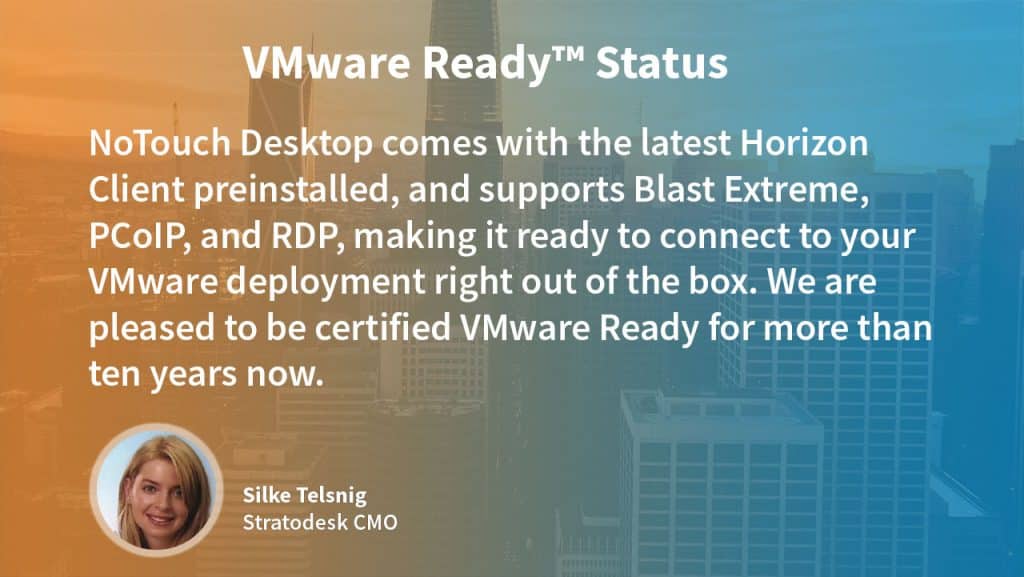 "We are pleased that Stratodesk NoTouch Desktop qualifies yet again for the VMware Ready™ logo, signifying to customers that it has met specific VMware interoperability standards and works effectively with VMware cloud infrastructure. This signifies to customers that Stratodesk NoTouch Desktop can be deployed in production environments with confidence and can speed time to value within customer environments,"
– Kristen Edwards, Director, Technology Alliance Partner Program, VMware.
And that's it for June! Stay tuned for important news updates from the creators of the #1 VDI, DaaS and IoT endpoint OS and management solution in July.
Happy Independence Day!